I feel like I got more going on then you can shake a stick at...lol. I'm doing a little bit of everything right now, I'm still so new and there is so much I want to try so I'm taking my time to get my feet wet.
First up I went over to JPSworks (John) house over the weekend and heat treated a couple blades, a first for me I have sent everything out before...thanks again John for letting me use the oven.
Couple new styles in AEB-L
I started on my first framelock. Working on my plexiglass template to get a feel for everything and how it's going to line up.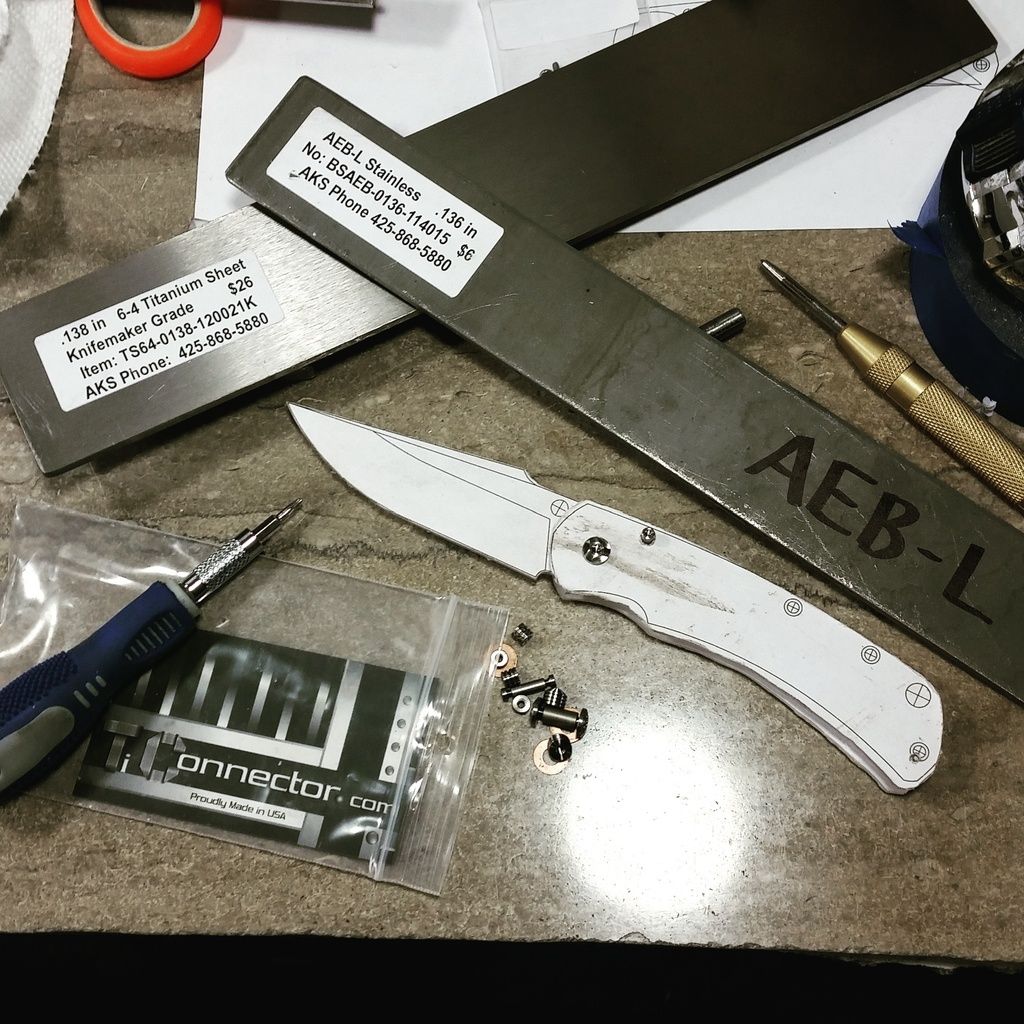 Next I fired up the forge and started my first knife. 1084 steel that I'm attempting to make what I really don't know what they are called but maybe a blacksmith knife where the tang wraps back around to form the handle and guard. The profile is looking nothing like what I drew up LOL but oh well I'm learning and just trying to figure it all out.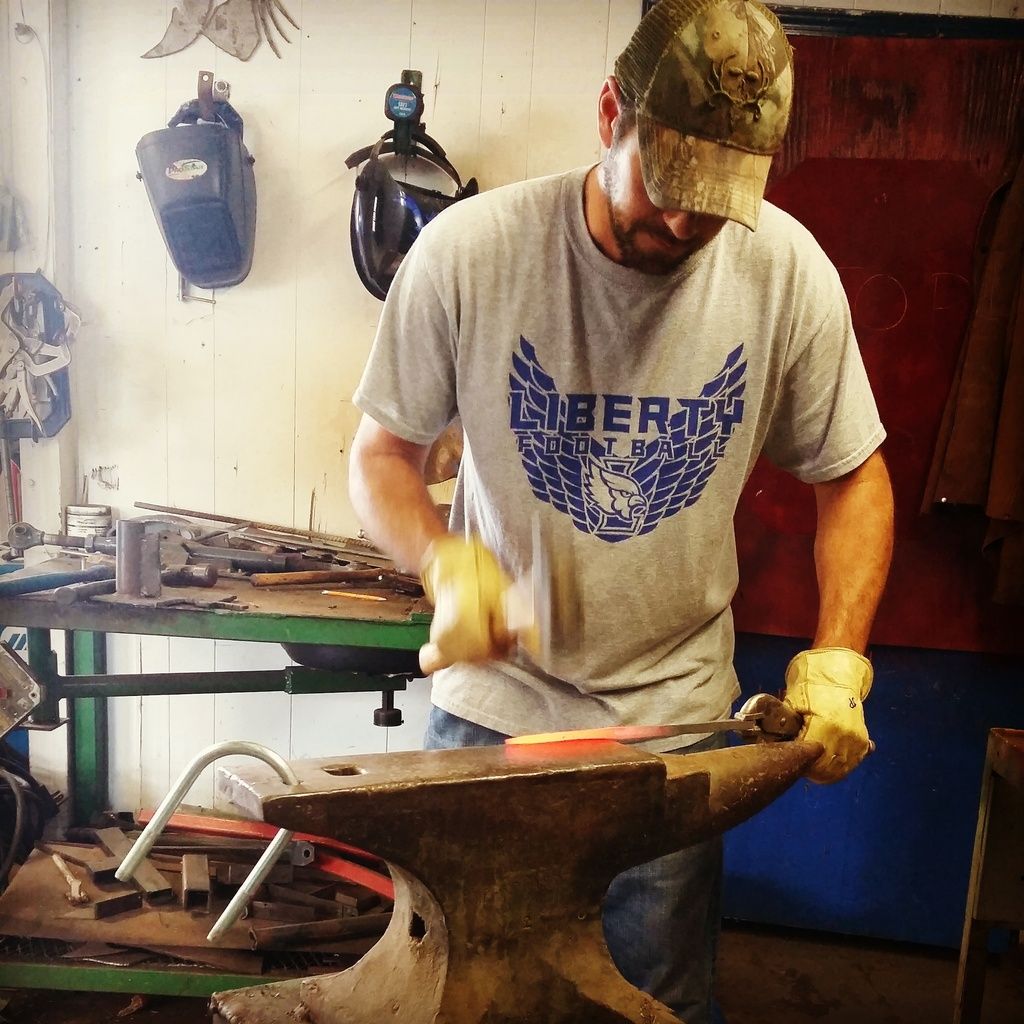 Alot of new stuff and I'm sure I will make alot of mistakes but that is how ya learn right!!