I moved this over from my forum.......
This a WIP I am doing on some Kitchen Blades. I am only doing the handles. The customers picked out some stabilized black line spalted maple.
Here are the blocks that were selected. I picked 2 end grain blocks for the bigger blades, in trying to keep with the same spalting pattern. The little paring blade required something a little fancier with some burl and lighter coloring. Note...These blocks have all been dried, sanded, and sent down to WSSI for stabilizing last year.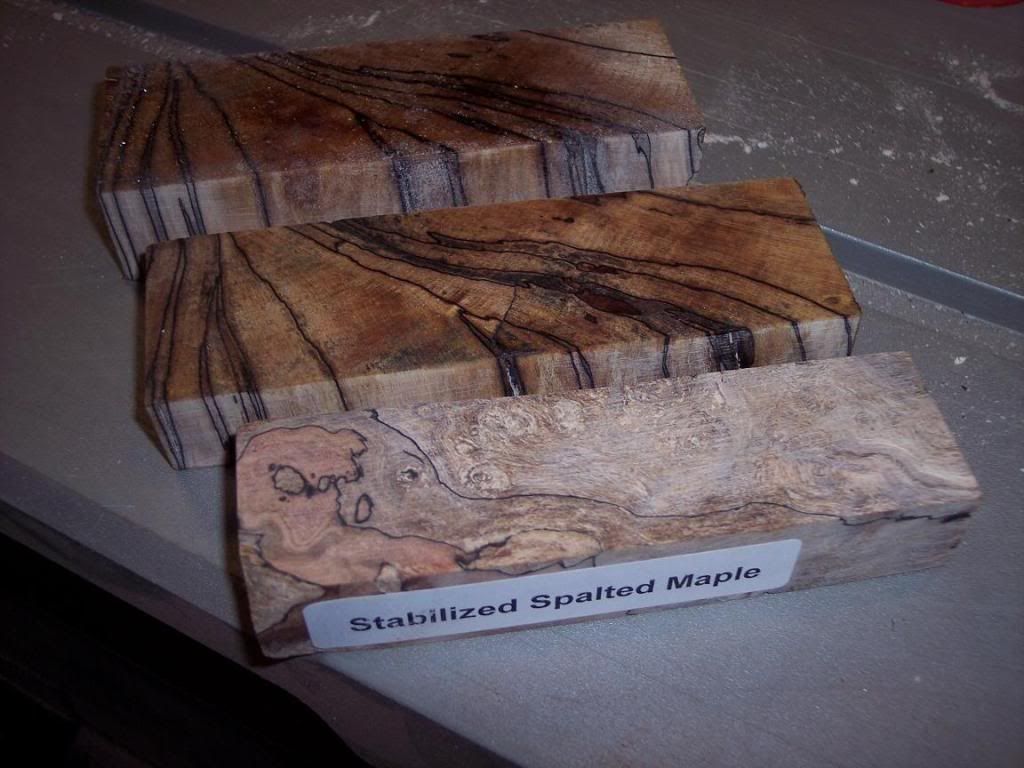 The next step was to bookmatch these blocks into scales, and decide how I wanted the spalting to appear on the handles. This was kind of tricky since I wanted to capture the best of the spalting, so I ended up slanting the blade as I traced it on the scale. I used a medium tip type marker to trace the outline of the blade in red. Since these are end grain blocks there is some cracking and so I will be generous with the epoxy.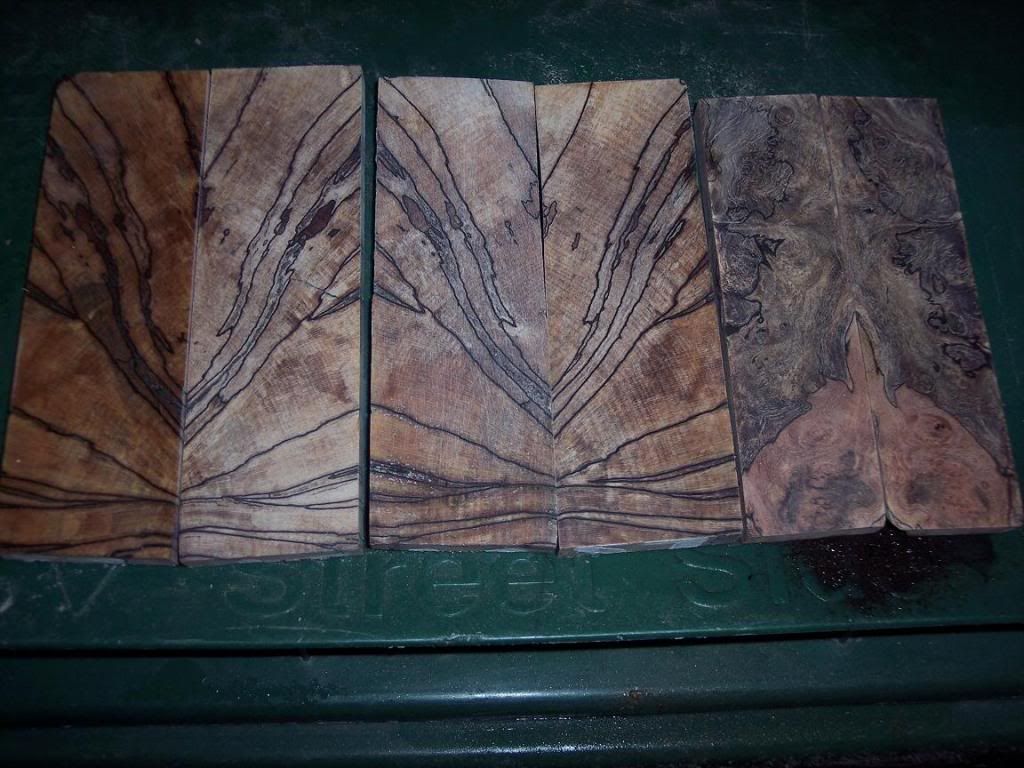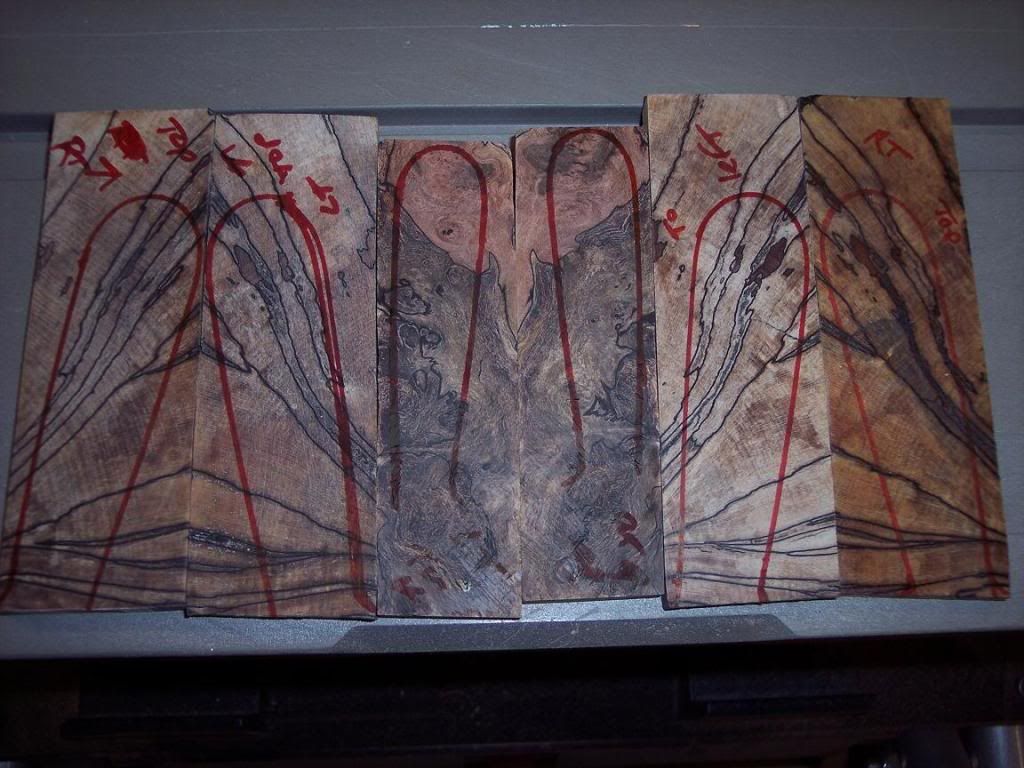 Here you can see the blades cut out, and I left a little room around the red lines. I then sanded cleaned up the scales a little on the 1 x 42, and made sure they were flat for liners on the 4 x 36 sander.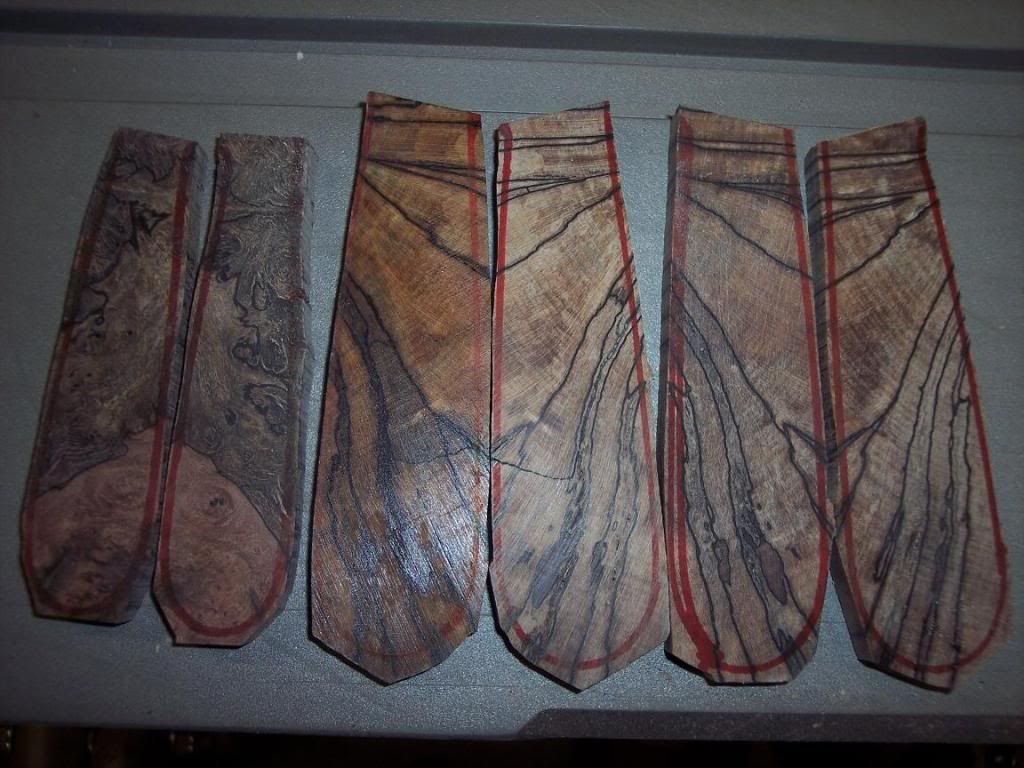 I then cut some mosaic pins on the metal bandsaw, and tried to get them somewhat the same size..... These are nice mosaics from John, with black epoxy centers.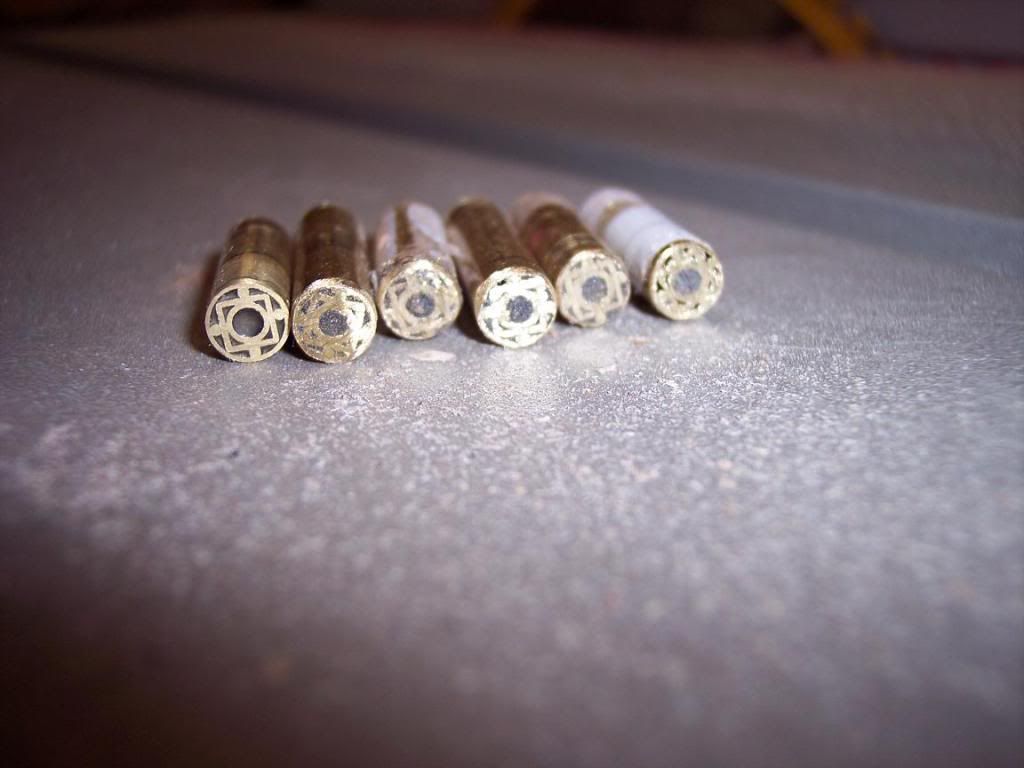 Here you can see the cracking that sometimes occurs in spalted burls and soft material as its stabilized. I will need to fill this in with black epoxy at some point. Not a huge deal, but important to fix.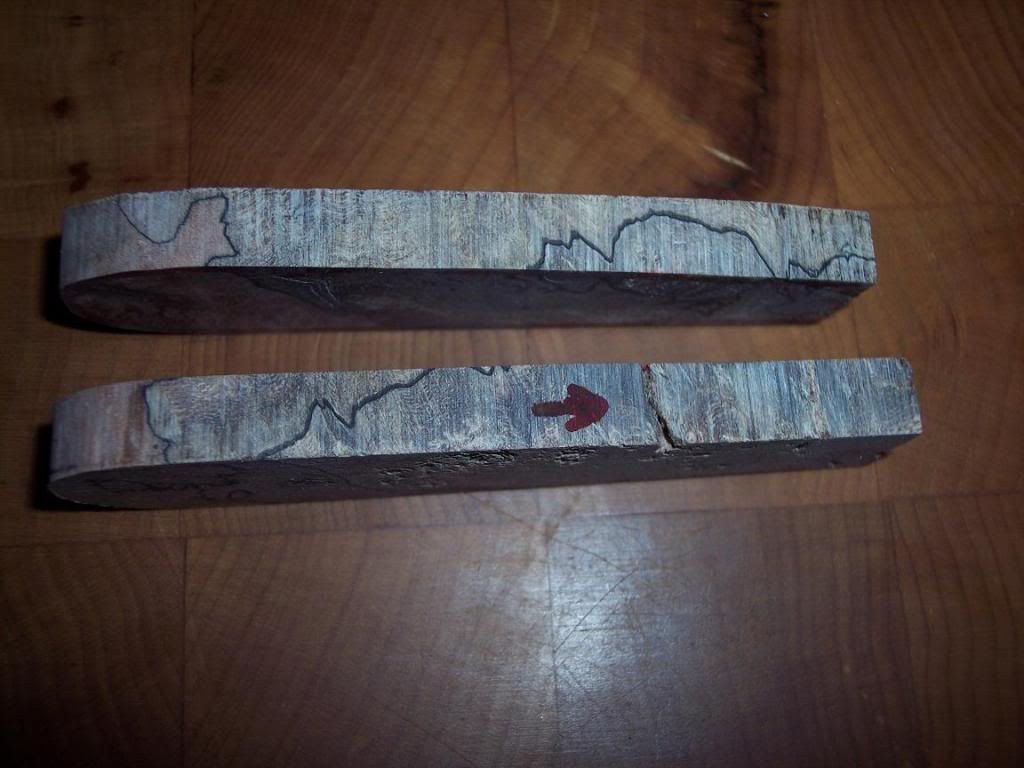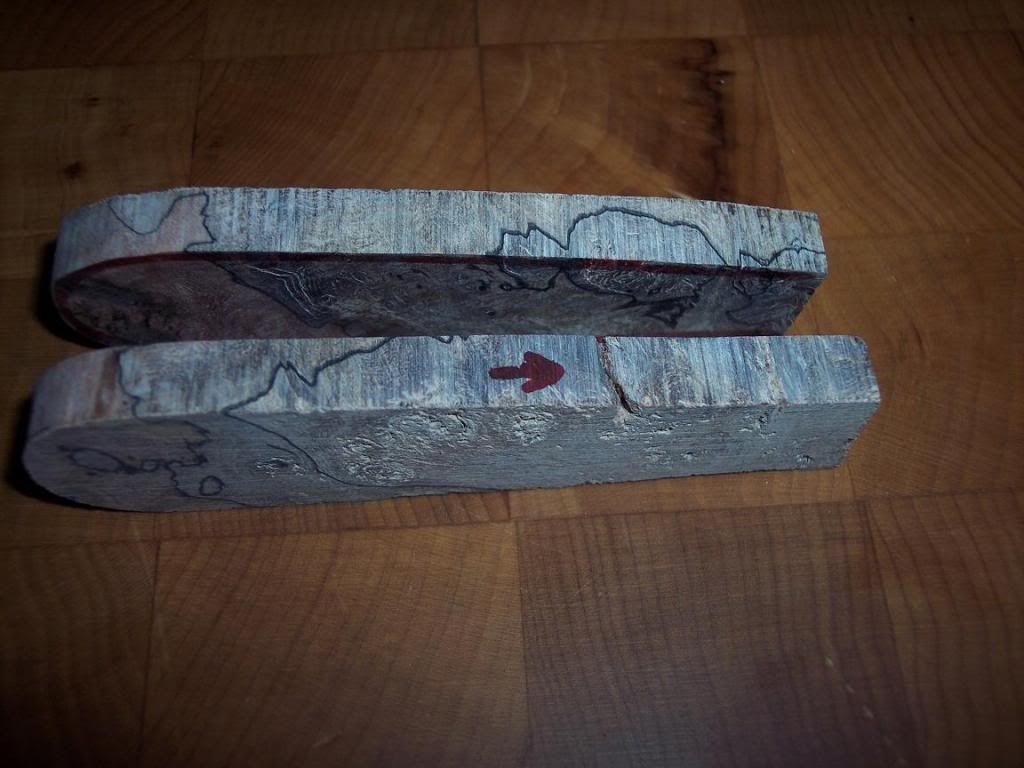 Last edited: