I was going to wait until I finished before I tried to do a WIP but I got to thinking I might need help along the way and some more experienced makers might be able to stop me from making mistakes and give me tips to help out in my build or anyone else that might read this....or just sit back and watch the train wreck
I in know way know what I am doing so I likely will do things wrong, out of order or anything in between. I have looked over a bunch of tutorials, wip and read Bob Terzuola's tactical folder for the most part as well as got alot of good advice on here.
I started off with a hand sketch then transfered it over into auto cad and tweaked it until it all seemed to work.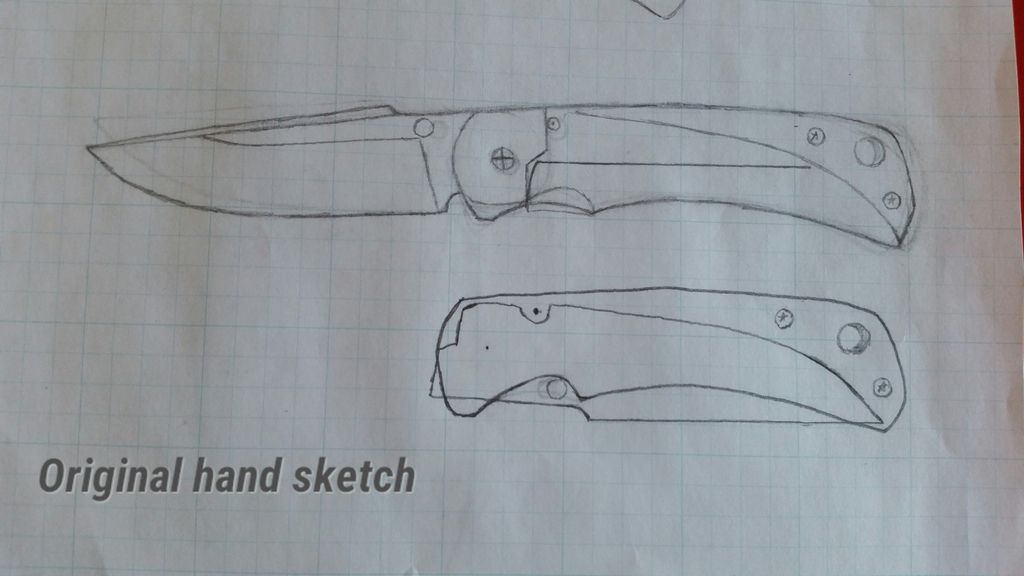 This is it mocked up in auto cad but I made changes and I can't find that file on my phone at the moment but you get the idea.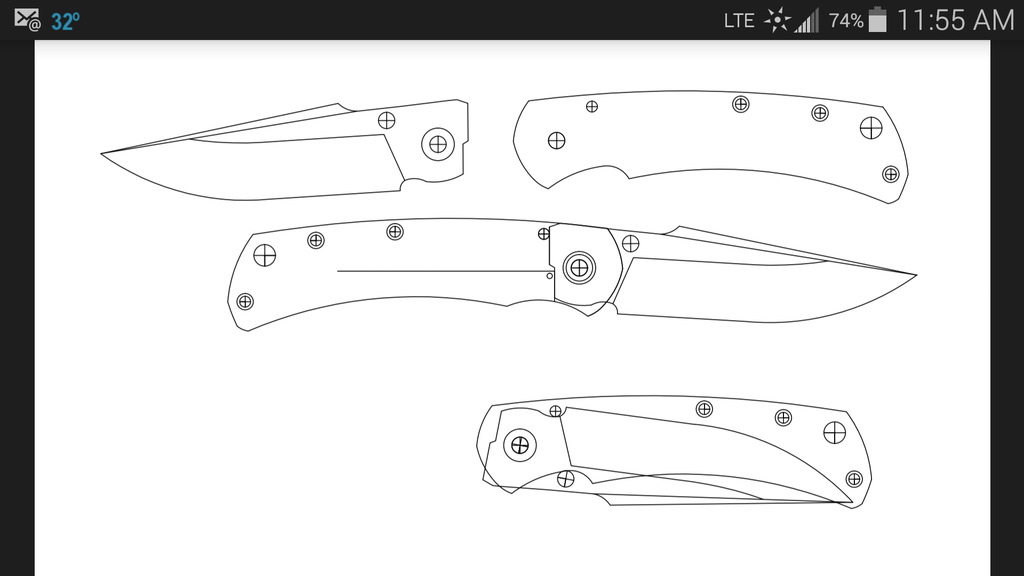 I transferred it to plexiglass to make a working template.
Then cut it out and proceeded to do all the steps to make a real one to get an idea of how it would look and feel.
I started making notes on the photos as I took them to try and keep everything straight plus I knew it would makes me slow down I don't want to rush.
I tried to do what Ed said in a post I read and build the design and specs around my hardware to help minimize me having to modify the hardware and such.
I went to 120 grit next and cleaned up the blade and titanium scales but left my self a little extra on the tang of the blade but not enough as you will find out...doh!
It was time to make it all flat.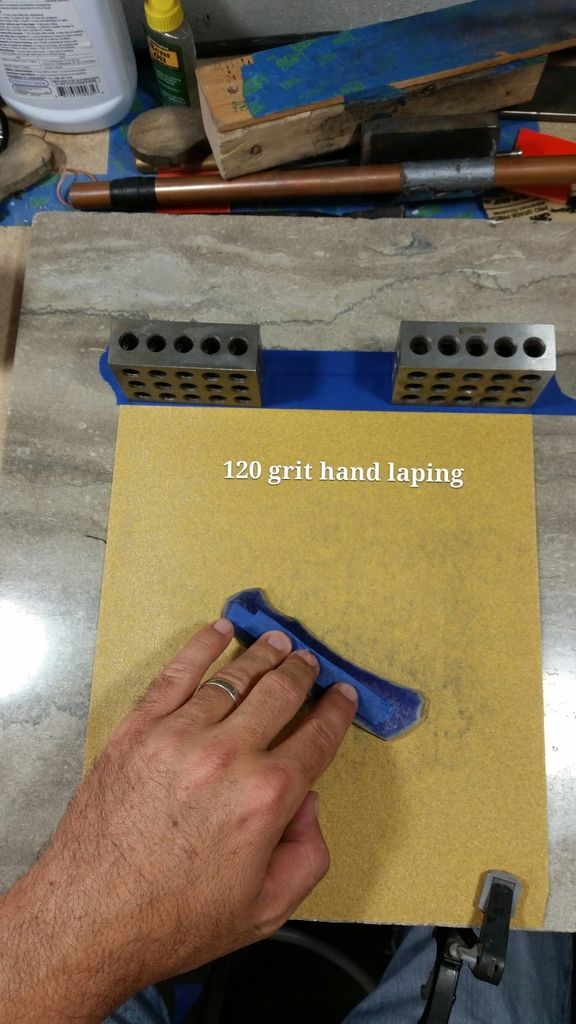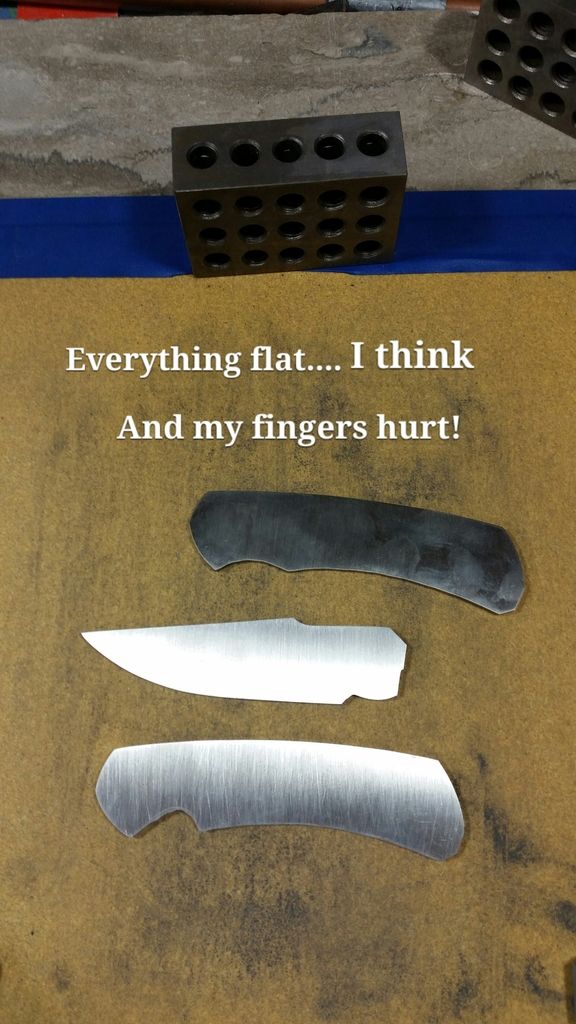 I don't have a mill or anything so I attempted to square up my drill press the best I could.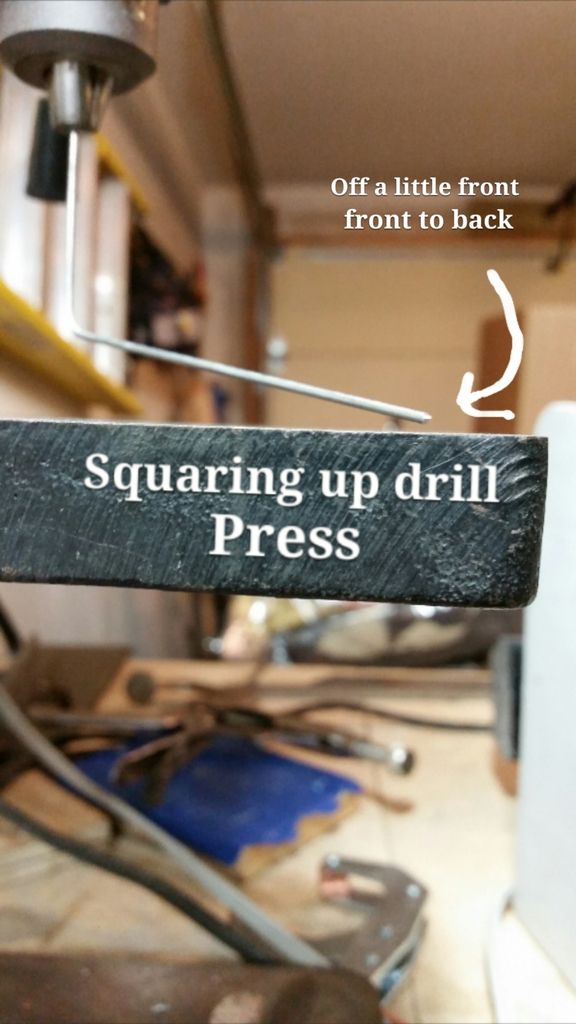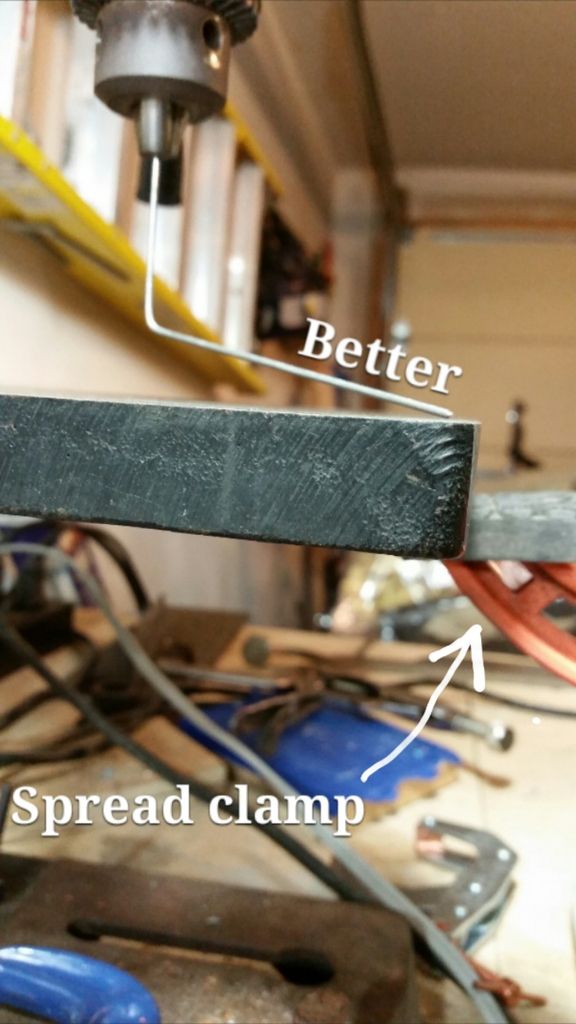 As you can see I had to use that spread clamp to make it true front to back not sure how else to adjust it. It seemed to work ok.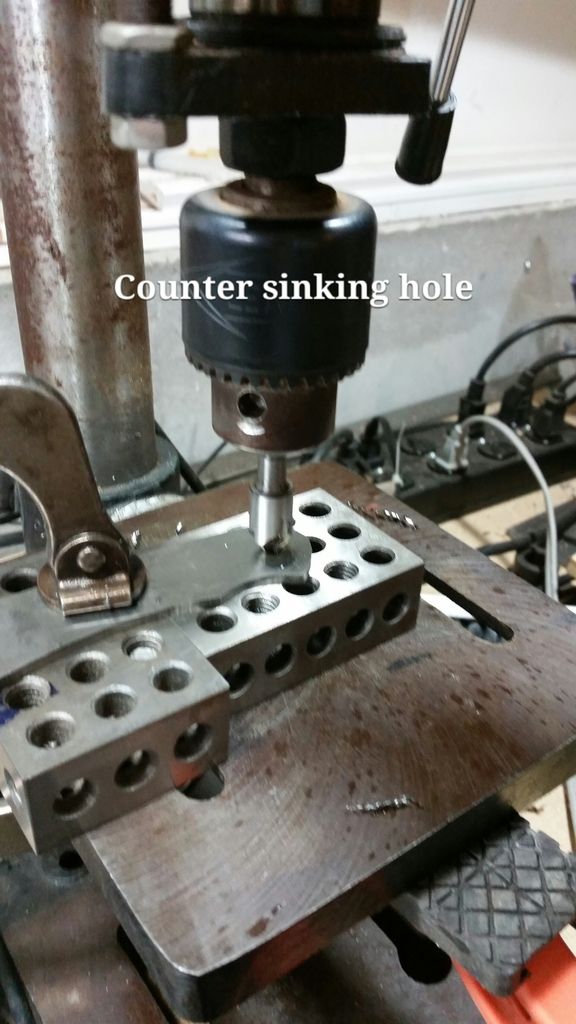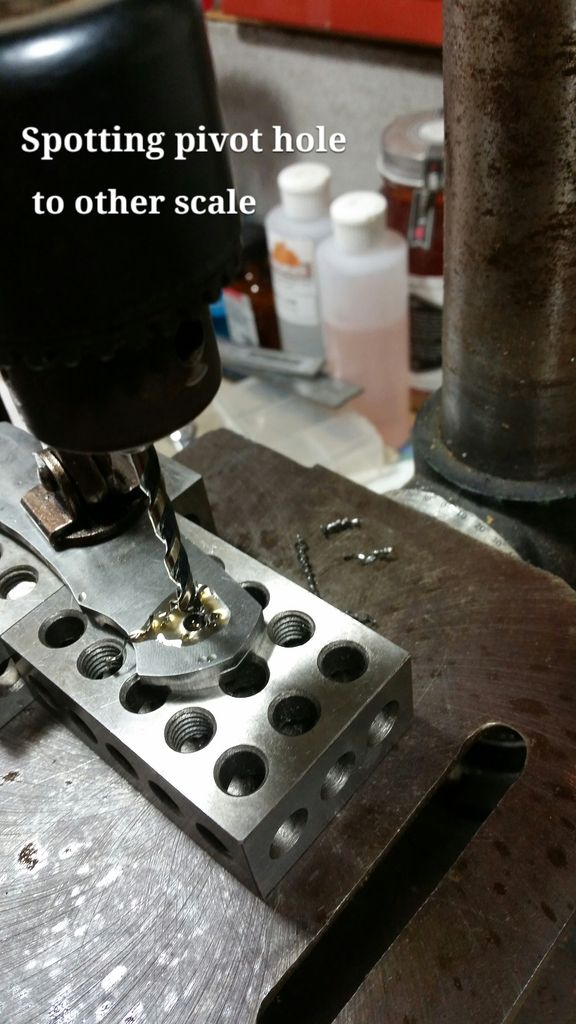 I drilled out the other scale picot hole and then reamed both.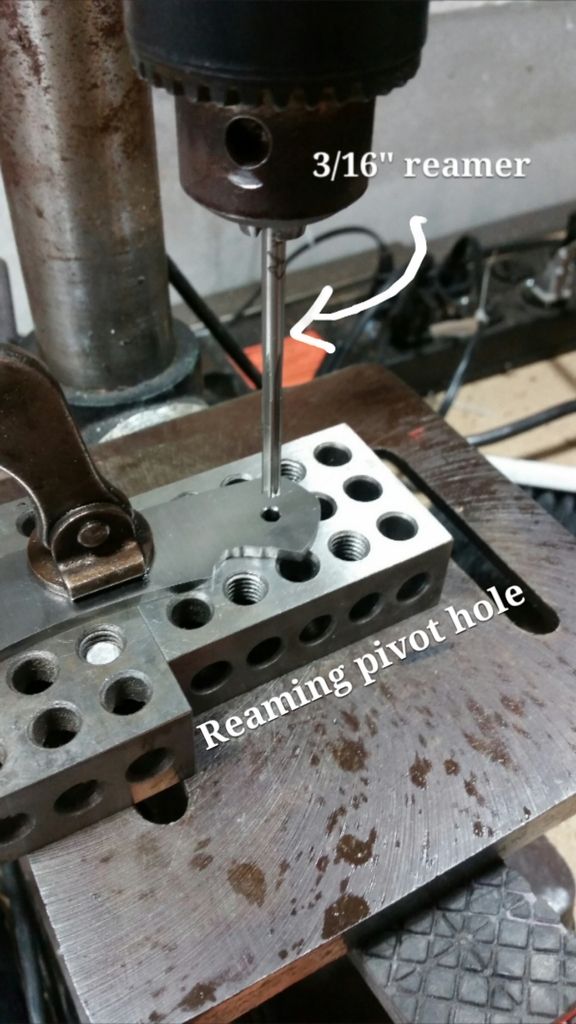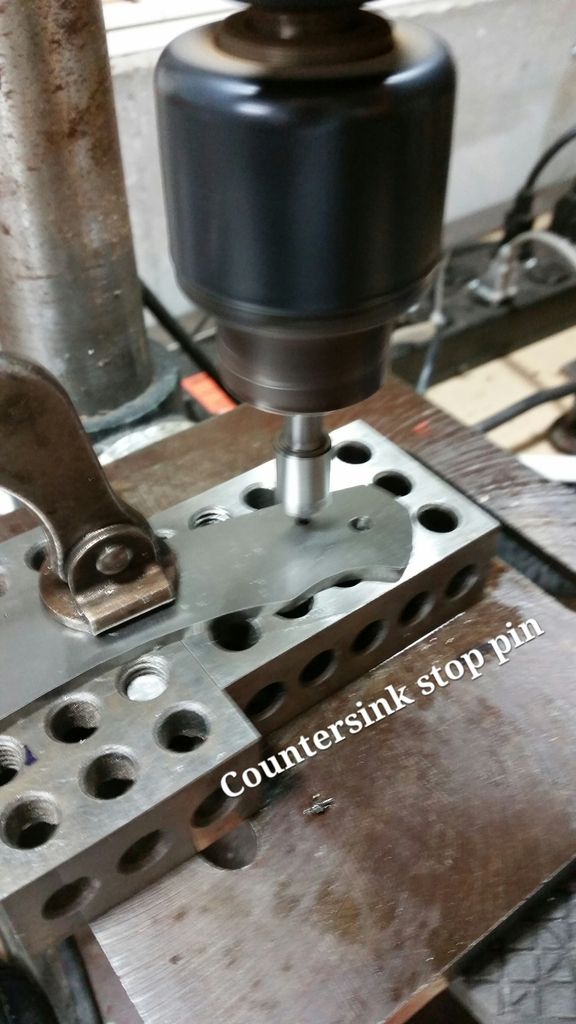 I just countersunk all the holes just enough to remove the burrs.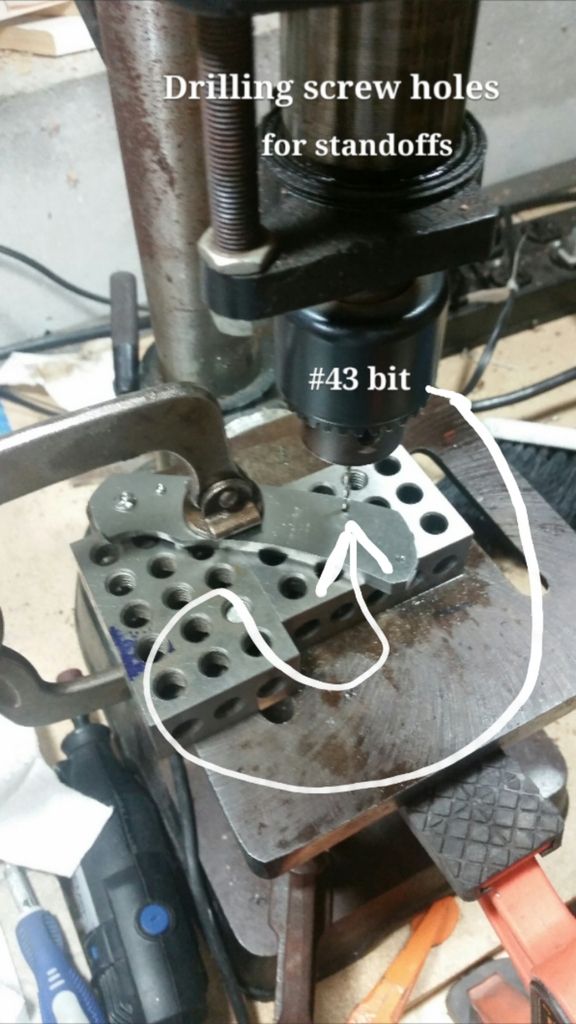 This would be a good time to thank J. Hoover for replying to a thread I made about what all bits I needed and sizes to drill and ream this stuff.
I took a screen shot on my phone to reference now and again.