KD Founding Member #1, Knifemaker
Well its been a while since I posted. Been busy to the max lately getting ready for a show. Tracy and I have wanted to put out a new folder for a while after the Big Dog framelock we did. So without further a due, I give you the
"PIT BULL"
. This is a design I created for Tracy to have in his store. The knife uses .045" titanium liners, .150" Elmax blade and a list of parts that Tracy already has in his store. The knife is 7" opened and 4" closed with a 3" cutting edge. I liked the design so much, I decided to start a WIP and build one. So here we go.
Hers the parts of the waterjet.
Heres some of the parts including the black textured G-10 for the set.
A little pre-fit and surface grind blade to .125".
More of the same.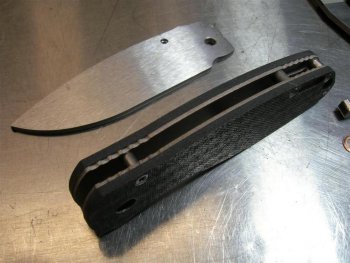 Heres the knife fit up with the blade ground. Basically the knife is ready for heat treat at this point and I'm out of time today.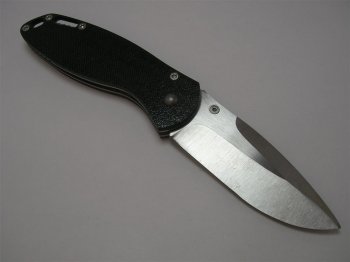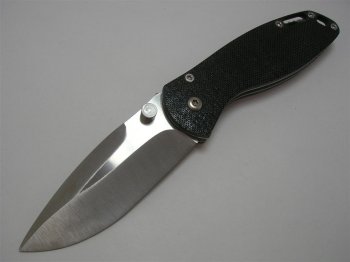 Still a lot to do. Well what do ya think?
Last edited: