Hello and good day!
I finally got the handles attached and shaped out on this Suji! I gota say, Im super happy with the handle combination and the way this one came together!
Next, the pins are being engraved with a Tsunami wave symbol. More Pictures to come!
Here are the specs.
OAL 454mm, 17 7/8"
Blade, 300mm Tsunami pattern damascus 1080 and 15n20
Heel height, 47mm
Spine thickness, 2.5mm fileworked.
Handle Western/Wa construction, hippo ivory and stabilized birch. Stainless and mosaic pins. aprox 138mm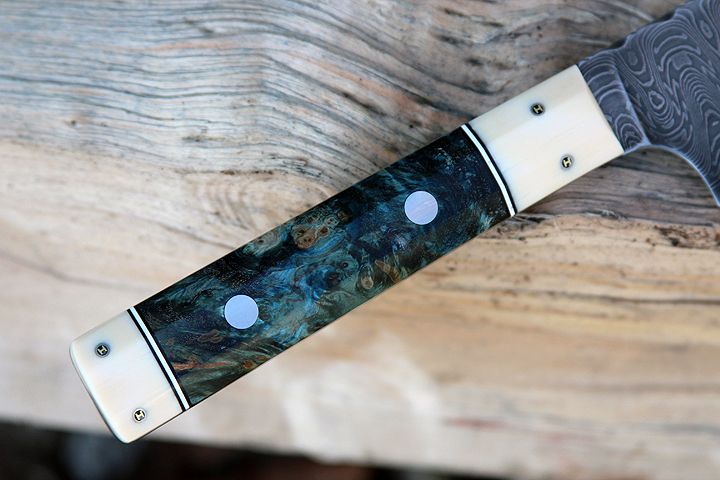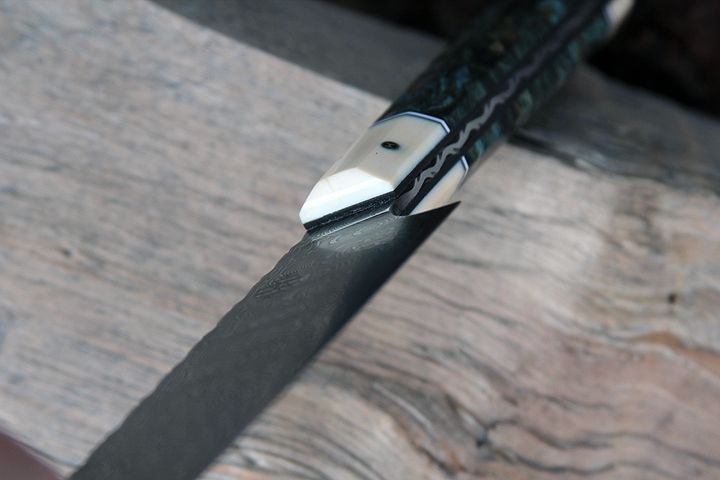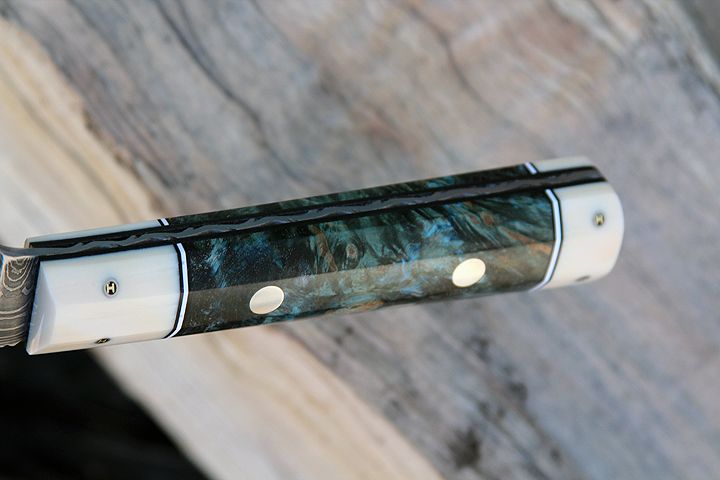 Thanks for looking Comments and critiques welcomed.