I found this knife in one of my Father's boxes.
My Father was a Corpsman from 1937 to 1957 and he never shared anything about it. Never spoke about his time in the military.
I do not see any markings.
Any ideas?
The blade looks like a navy pike blade with a swept back hilt cast as part of the blade.
The handle is made up of stacked leather washers.
The handle ends in a rounded metal cap.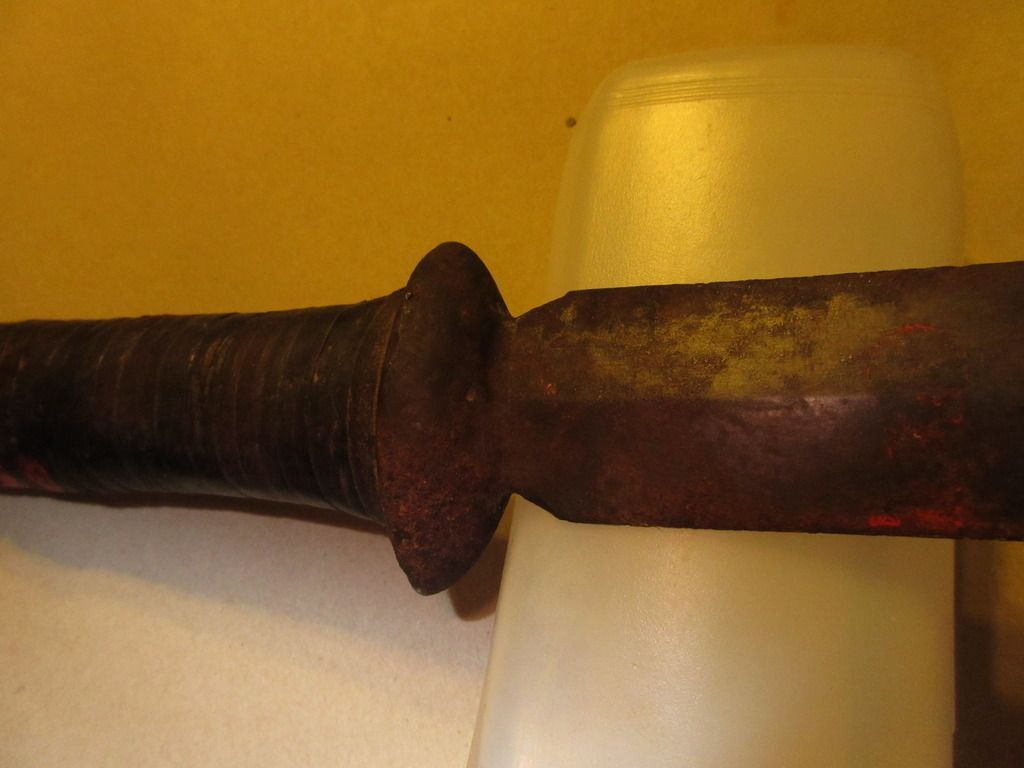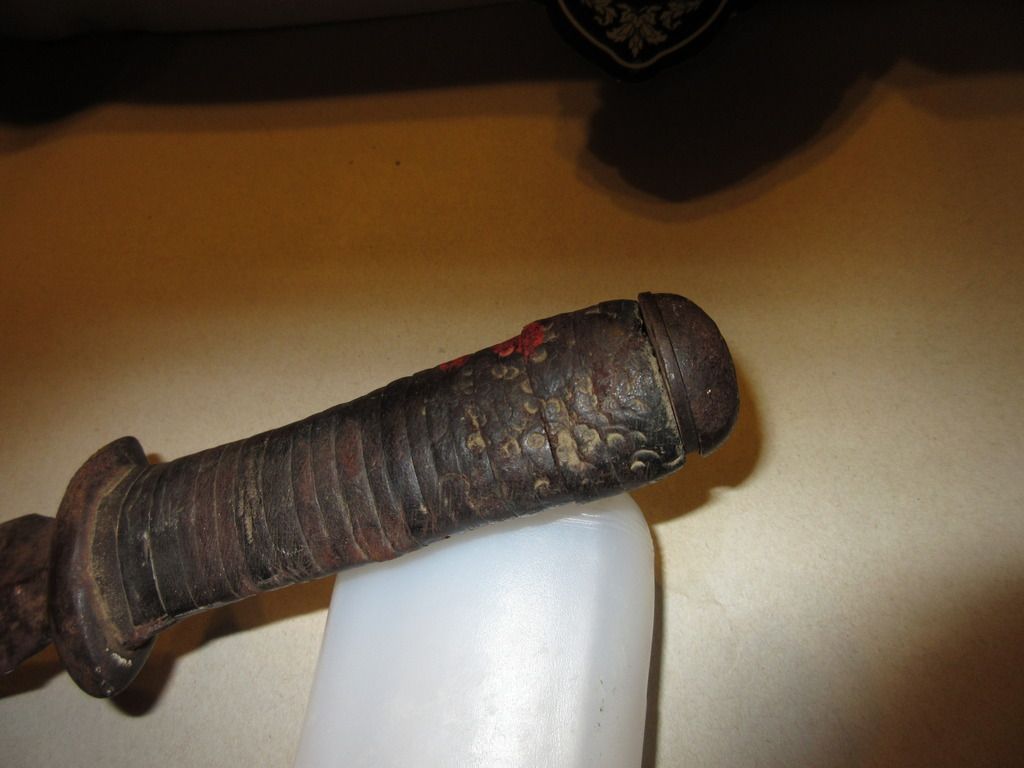 Over all length: 13 inches,
Blade length: 7-3/16 inches
Blade width (at widest) 1-3/8 inches
Grip length: 4-1/2 inches