I'm overdue for some new WIP's around here so here is one I've had on the books long enough.
Its a 36 caliber black powder muzzleloading single shot pistol on the right and a damascus folding lockback blade on the left. Its going to take some time to make and I hope you guys come back often to see the progress.
As with my guns and knives they always start with a hand drawn sketch.
The steel for the frame is 3/4" thick 1018 mild steel plate. The barrel is a cut off from a 36 caliber muzzleloading rifle.
The breech plug is a grade 5 hardness 1/2 x 20 bolt. I drilled and threaded the barrel and threaded it. I hollowed the breech plug (bolt) to form a smooth rounded bottom for the combustion ditribution and tig welded it in place. Its non-removeable but can be cleaned out through the muskett nipple hole. You'll see more of that later.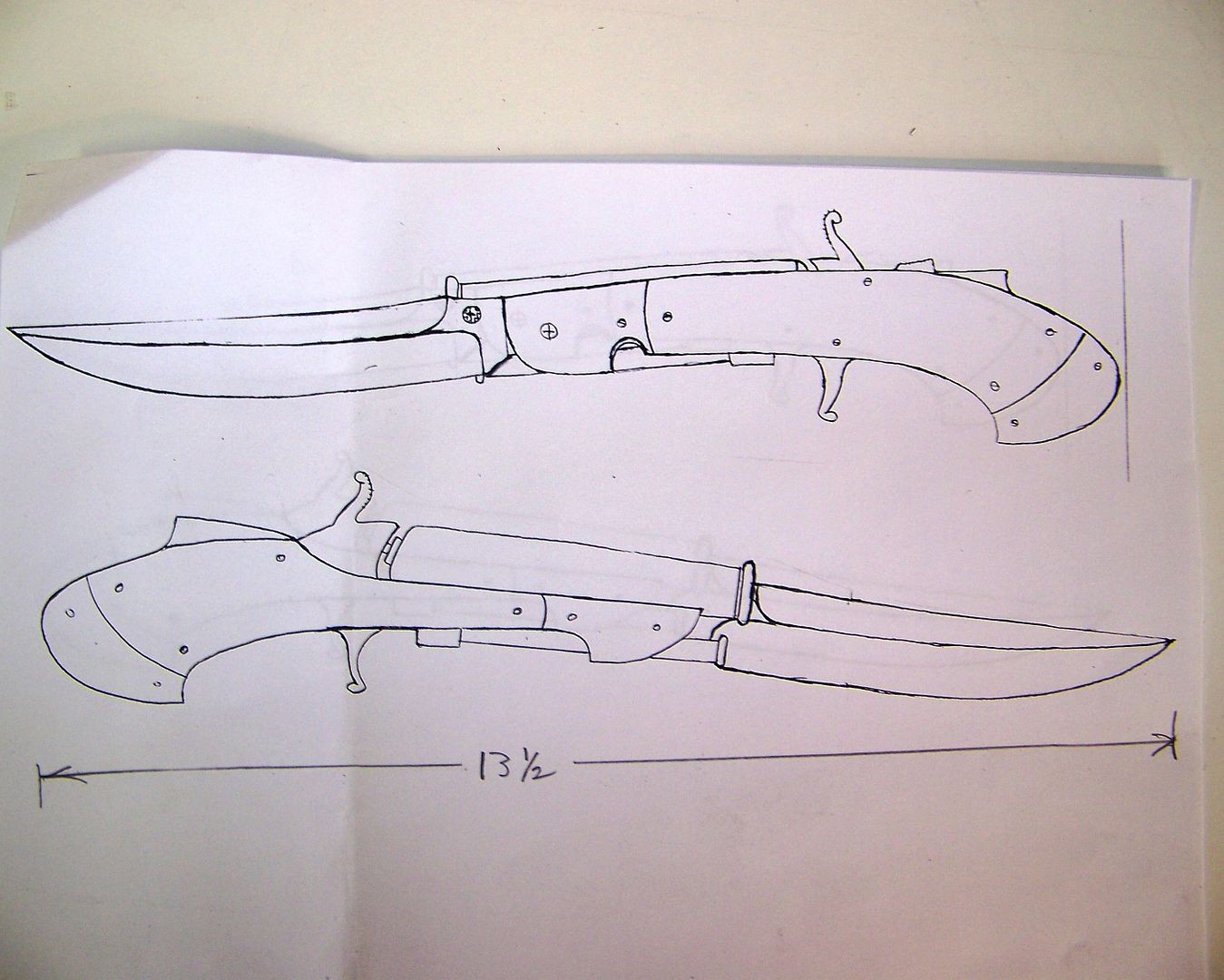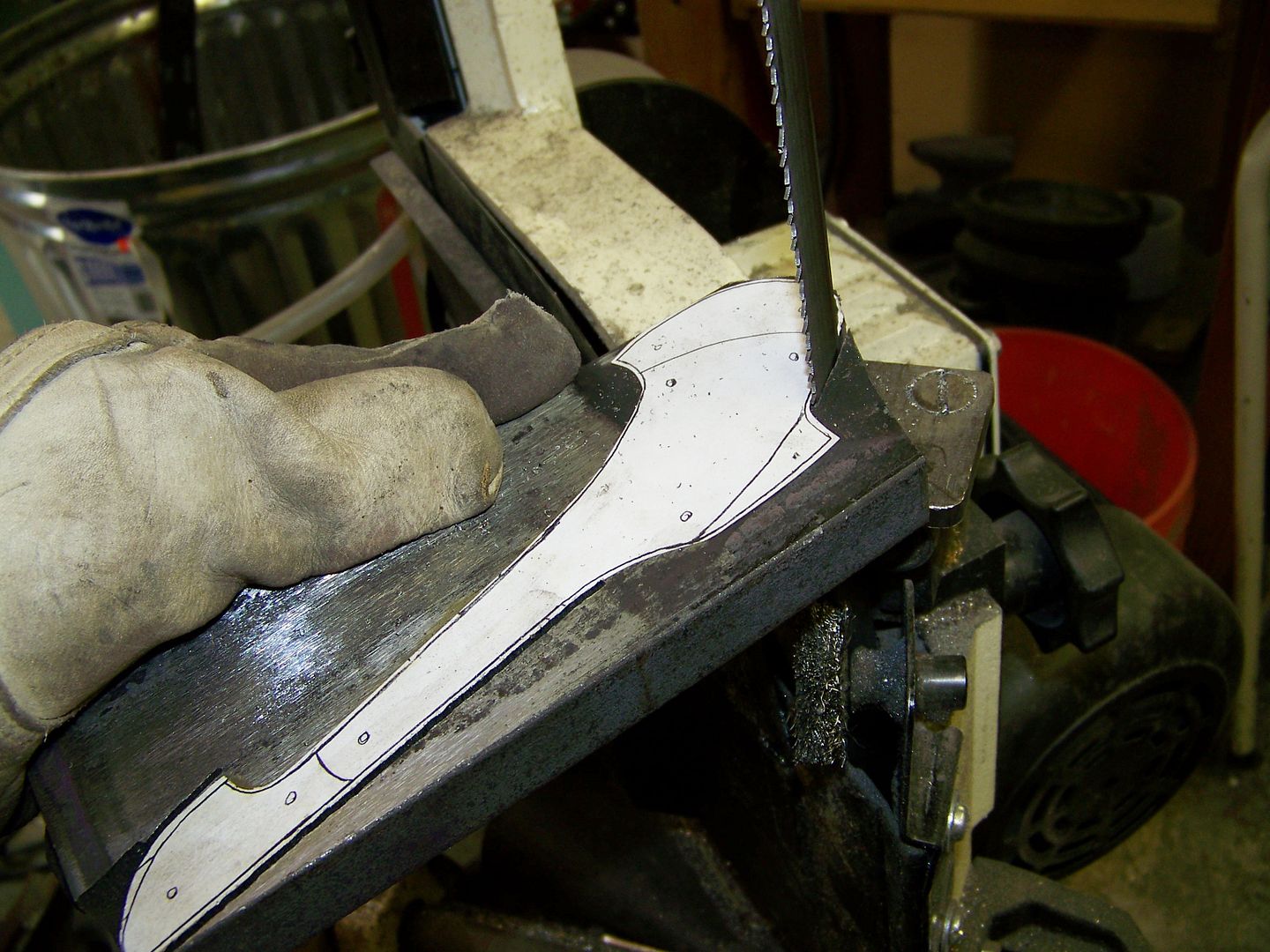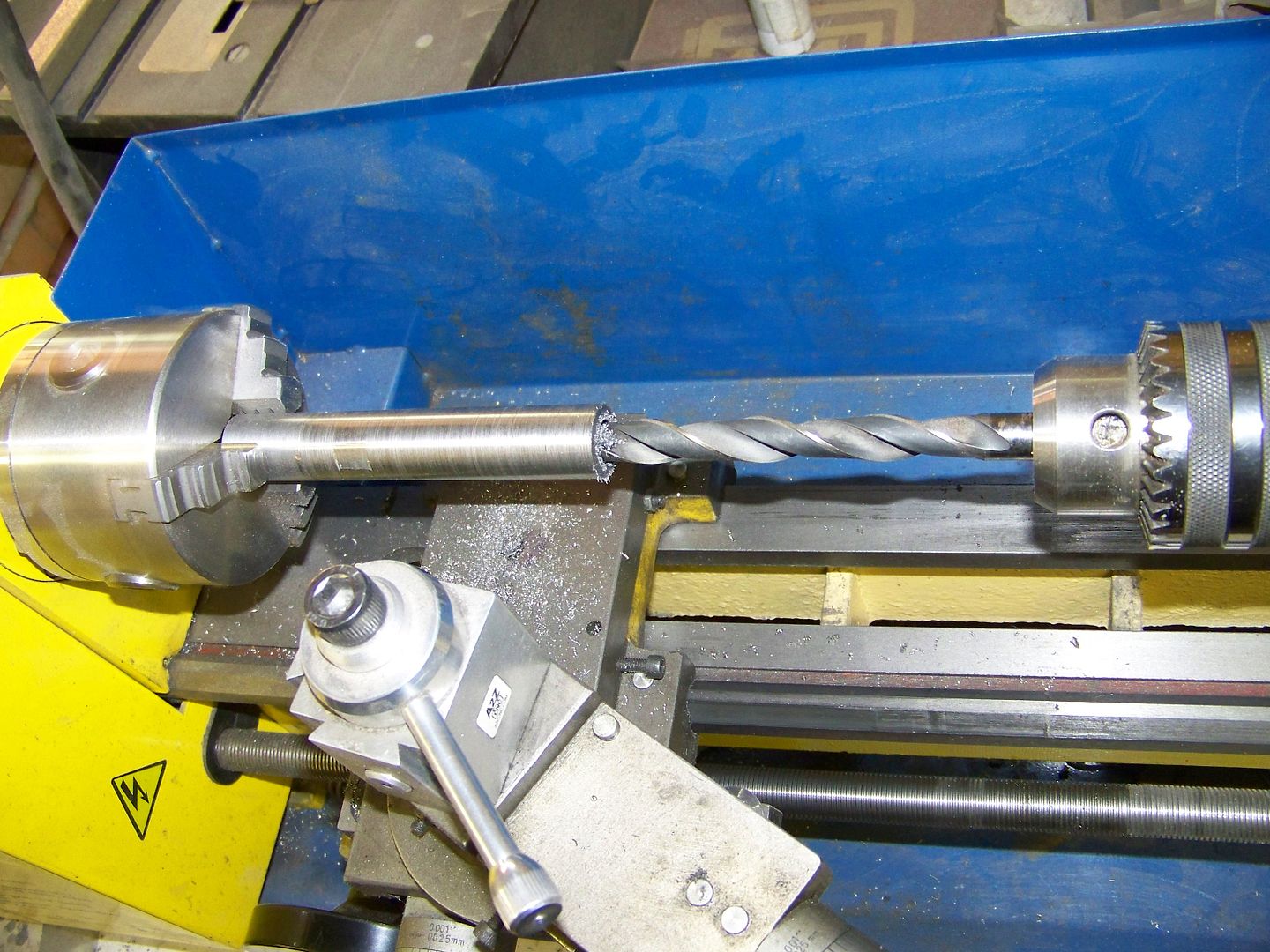 Last edited: