Good day gentleman
I have not posted any knifes in a long time but did try my hand in making a sword with a WIP or show and tell (it is also a lot of work the Wip) seeing that some guys do them for us to learn from.
You can call this a Shikomizue or a Sword cane.
It is most famous for its use by the legendary fictional sword master Zatoichi!
I wanted to put a twist on this cane and make it with a local flavor of a "knop kierie". In SA it is fighting cane with a fat knob to clobber you're enemy with or toss it at them but with no blade, that's why they had the spear.
I also felt like making a waki blade (I just felt like getting out of my comfort zone and walk on jello with ice skates and blind folded!)
Oh yes this was also a sword build off for the South African Blade Smith Association in short SABA, all swords was on display at the SA knife Guild show and for a non-guild member this is a great opportunity for exposure aka a hobby knife maker namely me!
Ok let's get to the step by step guiding!
This picture shows that I wanted to forge it, boy I was in for a surprise and decided to go with the stock removal way, I had a bit of a time restraint (this sword was created in a 3 week time period after hours).
The next picture shows a large piece (stock 8mm thick 13cm wide and 1meter long) of 1070 that I cut out on my band saw.
Finished cutting, now design and grinding time!
Rough shaped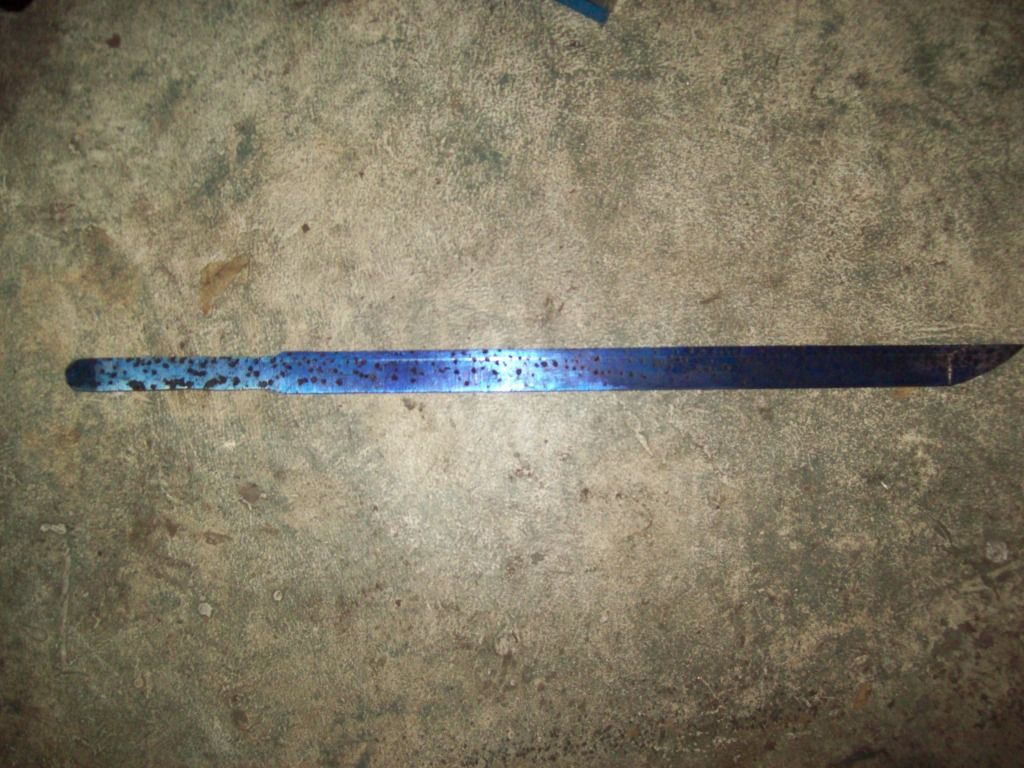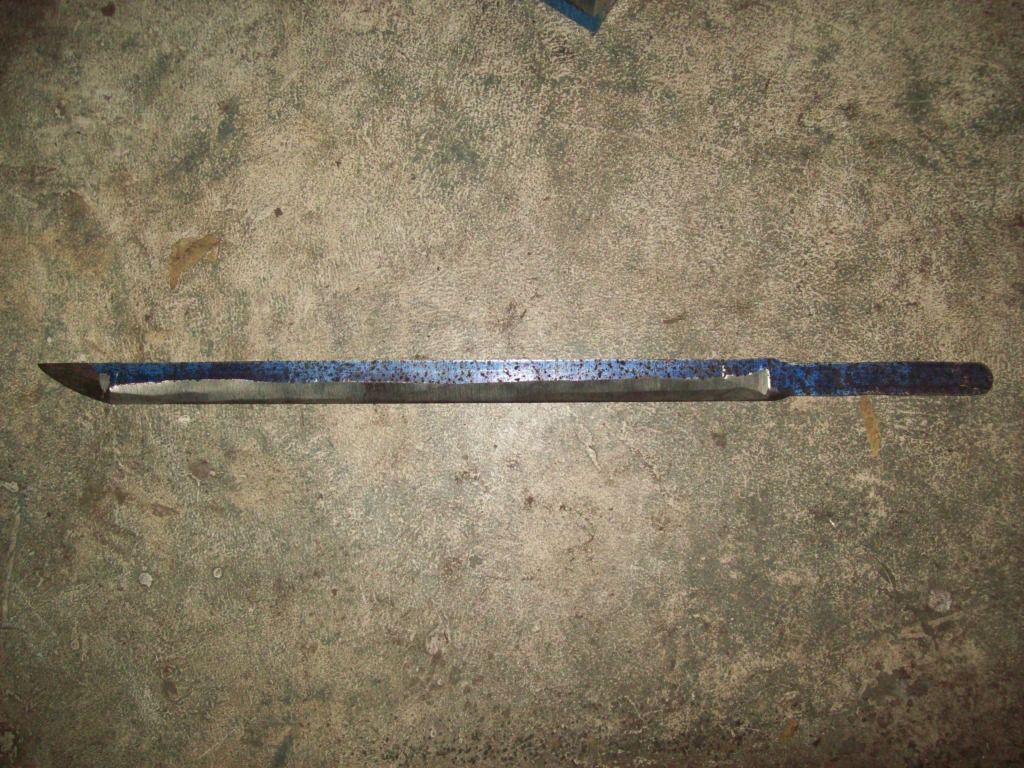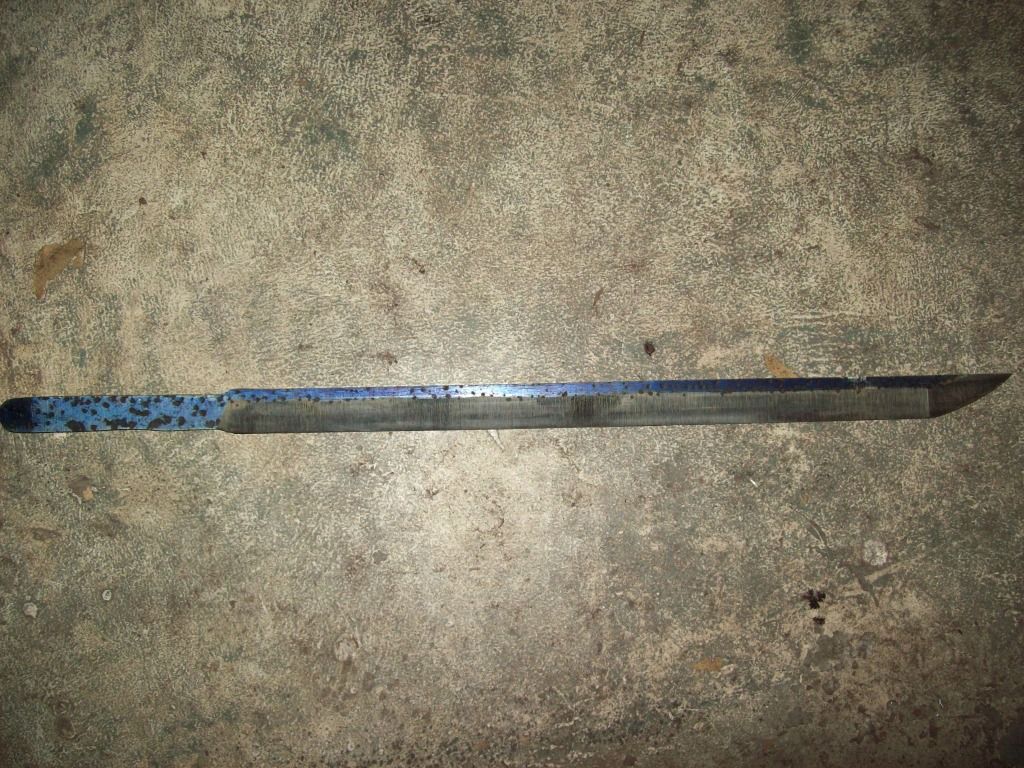 I went to a friends place for HT and they were playing with some Damascus steel on his little hammer namely …..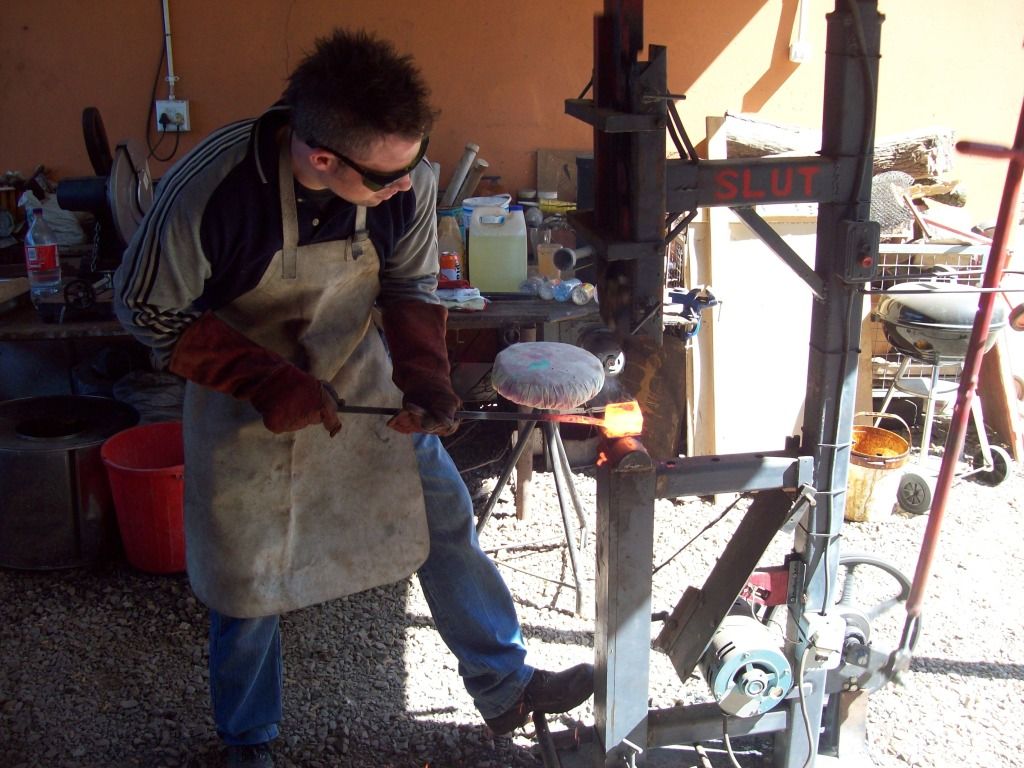 This is the handle material that is Rhodesian teak 6-7 cm diameter ready to drill for hidden tang handle