Did you ever wish for your very own knife vise like the big boys have?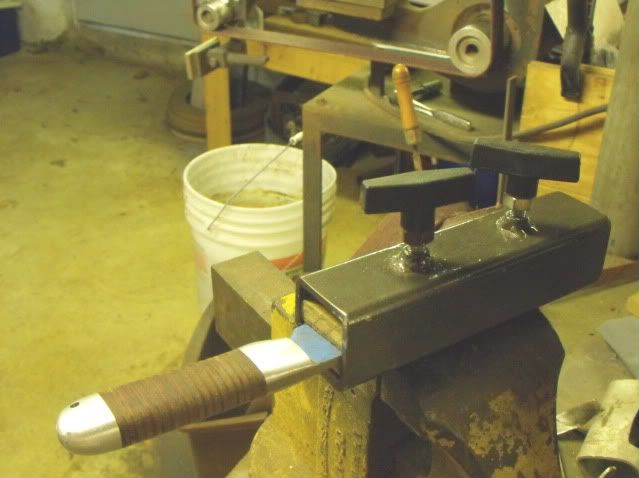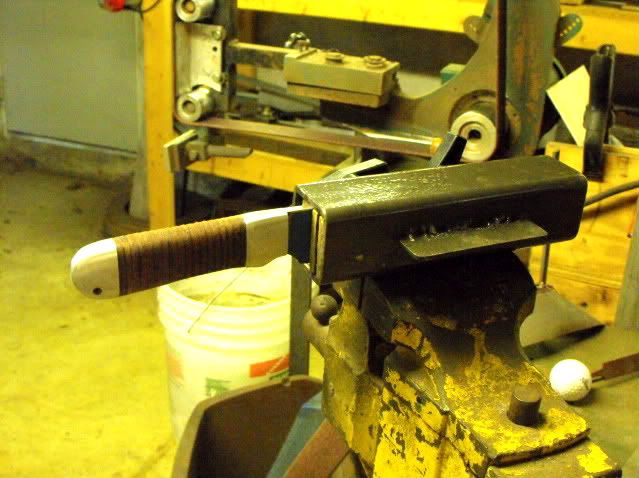 Here is your chance!!!!!!
8" long and will accept a 1-3/4" blade.
Fully reversable.
I was asked to make one up like mine above and he didn't want the extra tube back. Sooooo....since I was welding anyway, I figured I'd just make a few.
Just post " I wish I had a knife vise".
This will run till next Monday night. Your post # is your entry and one entry per customer. The # will be picked by a random # generator.
It will be provided with :
* High tech laminated jaws (plywood)
* Custom bronze Hammerite finish
* Entry level tightening bolts (bent 3/8-16 threaded rod)
Rich kid bolts with handles are available from Tracy or hardware stores.
Here is the one you'll recieve
Good luck, 2thumbs
Rudy
Last edited: