I am not a dealer. I am a retired knife maker clearing out my shop.
This is another project I didn't get to finish. I forged this from a large ball-peen hammer head. Not sure of the alloy but I'm sure it's a good tool steel. It is not heat-treated. As you can see, it needs some finish work. Overall length is 12 inches and the blade is 4 inches wide. I used a standard drift and a tomahawk handle will fit in squarely.
Asking $20. It won't fit in a small flat-rate box so the shipping cost will be $15.05. I prefer payment by PayPal.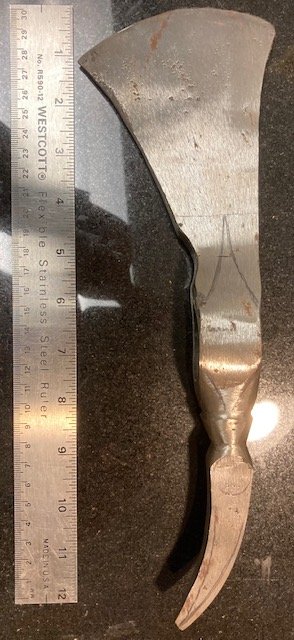 Last edited: