I haven't posted much in a while. I've been super busy in the shop. Thought I'd post this one up though.
This is a mid sized cowboy bowie I finished just before Christmas for a great collector and friend of mine in Texas.
Hand forged from 1075 steel
Differentially hardened with time/temp control of my salts
13 1/4" overall, 8 1/4" blade, .220" thick at the ricasso w/ sharp distal taper
Clip is just shy of sharp
Rounded spine and ricasso edge
Hardened and blued 1084 steel fittings
Coined stainless steel spacer and finial
Texas Mesquite handle
All comments and discussion welcome.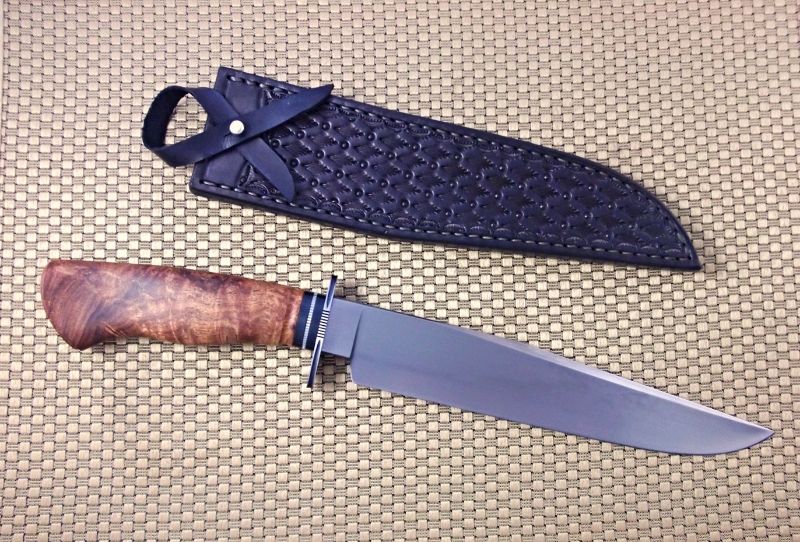 Here's a couple bad pics of the blade but they show the activity in the hamon pretty good: