Not that they were necessarily used in the wedding. They might have been; he didn't say.
But he did give me permission to mention his profession. These two knives were commissioned by a return customer in the Army Rangers, one for himself and one for his best man, also a Ranger.
He wanted a matching set of double-edged Benghazi Warfighters. I forged them from 80CrV2 steel, with black TeroTuf handle slabs and flared stainless steel tube rivets.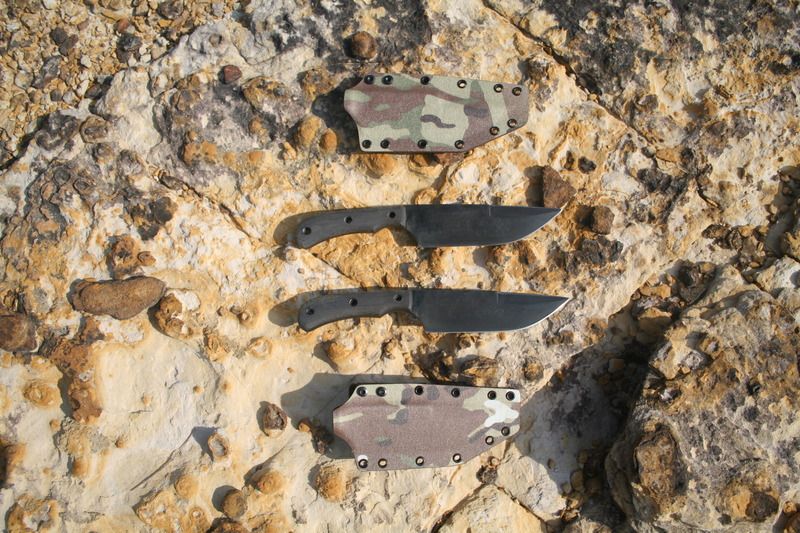 Prior to giving them their black oxide finish, I took them down the road to a laser engraver. The opposite sides had a unit insignia and personal identifiers etched in, and this side has these lines of verse:
"The wolves will learn
What we've shown before
We love our sheep
We dogs of war"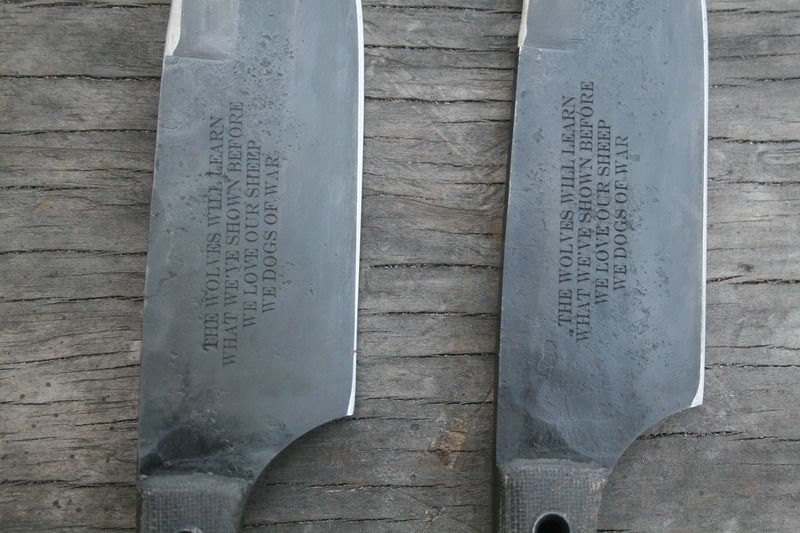 He picked out this pattern of camo Kydex, and I set the sheaths up with Combat Loops for belt carry.
Upon receiving them, he told me that he "couldn't be more pleased". That's always what a maker likes to hear.