Yea Right!
Well Murph got kicked out of the house Sunday.
I felt sorry for the Dawg so I had him come out to my shop for a little Heat an Beat just to ease his mind.
It had been awhile since I had forged anything and boy was it obvious. That hammer looked like a beagle pup on its first rabbit hunt, all over the place and not finding its mark.
When I started to forge the hidden tang I was moving the steel very slow and working hard at it. Murph suggested that I use the fuller to draw out the entire length of the tang.
Duh, what an excellent idea. After 3-4 heats the tang was done. So after a couple of heat cycles into the ash bucket it went.
Well after we cut Murph's excess material he used the fuller to draw out the tang like a pro. Then he has to tell me that this is his first forged hidden tang. After a couple of heat cycles he shuts off the forge leaves his knife in and closes the front to let it cool.
So we made a couple of, I would say, pretty good looking forged knives that are now ready to grind.
No I didn't get any photos of the knives. I'll try to get some photos of the planks this afternoon and post tomorrow.
But this did happen and here's proof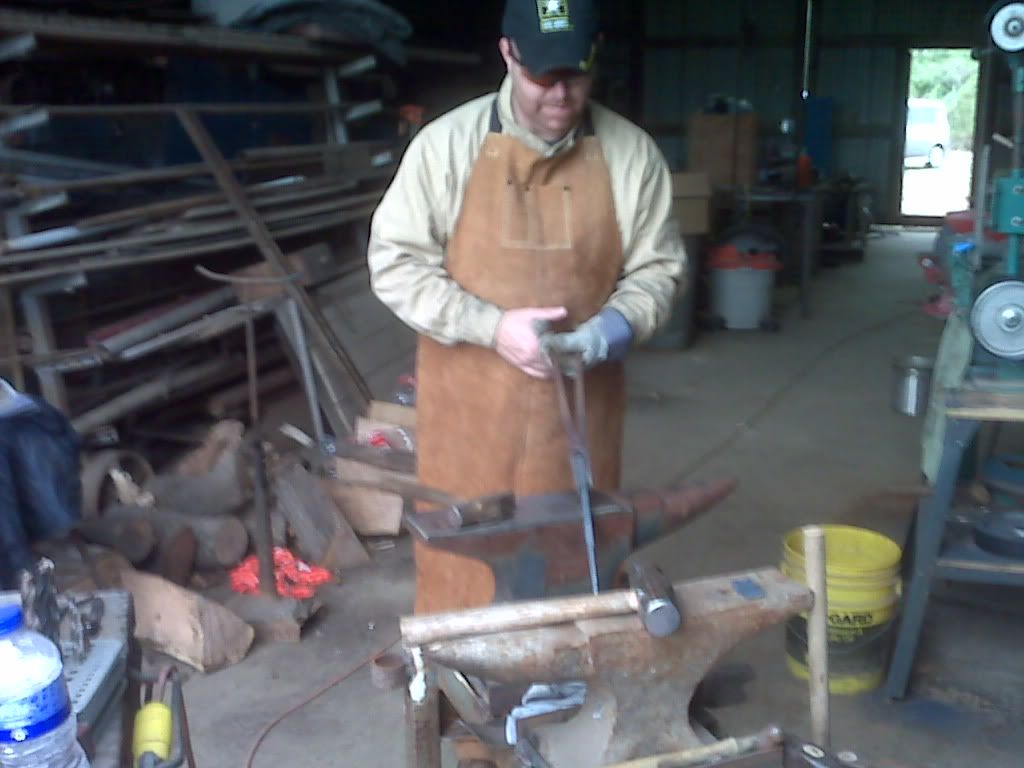 Now the truth be told is we had been planning to do this anyway and:
Mrs. Murph told him to get out from under foot while she unpacked his apartment things and put them away.
Todd