Hi everyone,
Thought I'd post a couple shots of a Bowie I just finished up last week.
270 layers of 1084 and 15N20 ladder-pattern damascus. The blade is 8" and the total length is 13', minus the nut on the buttcap. It is permanently fixed and not a take-down model. I've also included an exploded photo to show the inner workings.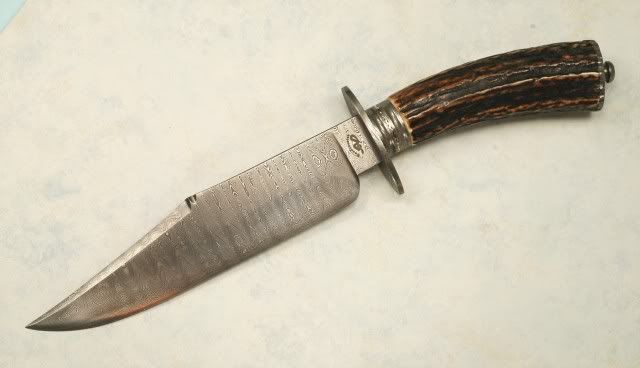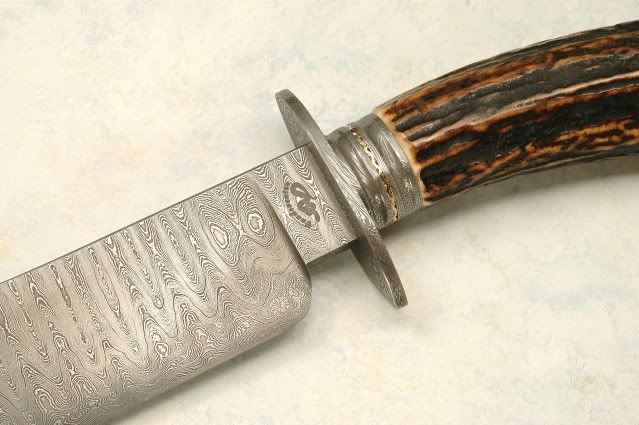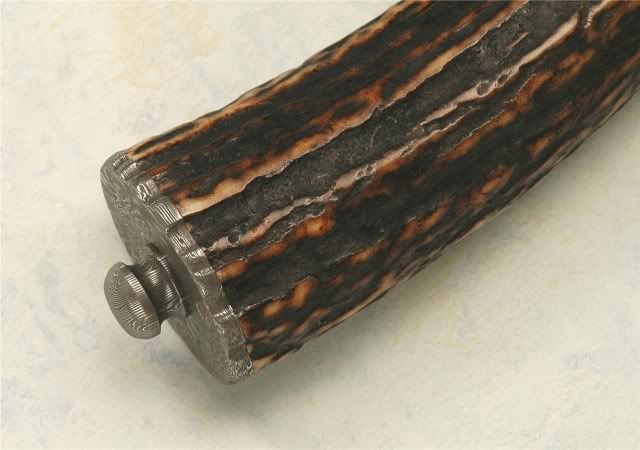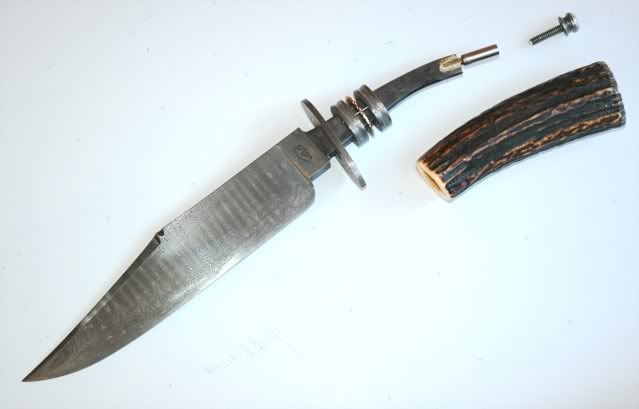 Hope y'all like it. Time to break out the leather.
Cheers,
TV
Terry Vandeventer
ABS MS
www.vandeventerknives.com