I will introduce to you my project for the members of the russian bushcraft forum bushcraftru.com
Insipration of the project came from the knife of swedish bushcraft instructor Lars Falt.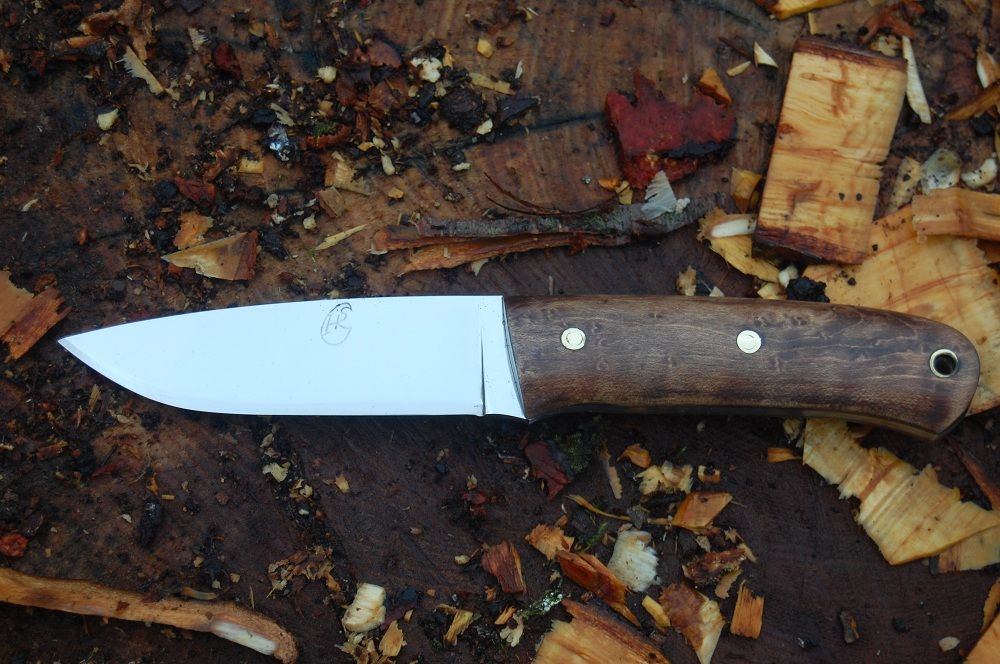 It is small flat ground with secondary edge knife. Simple and practical. My version came in RWL34, 4mm, high convex grind with desert ironwood and copper corby bolts and tube and steel buttcap, welded to the tang for protecting the handle, like on the Mors Kochanski knife.
After some time another design appears, based on that idea, but little diferent size.
Convex grind and welded butcap.
Some workshop pics:
And finally one of the customers requested his blade to be with handle and leather sheath: African blackwood with stainless steel corby and lanyard tube:
Enjoy the pics and thanks for watching.
Last edited: