This summer has been busy and I haven't been able to work on knives as much as I would like to. Finally got some time this weekend to work on a few.
I got the guards and handles fit on a couple knives I made from files and a twist Damascus blade. I made a Damascus guard for it and it almost kicked my butt trying to get everything to a final fit and finish before I etched the guard.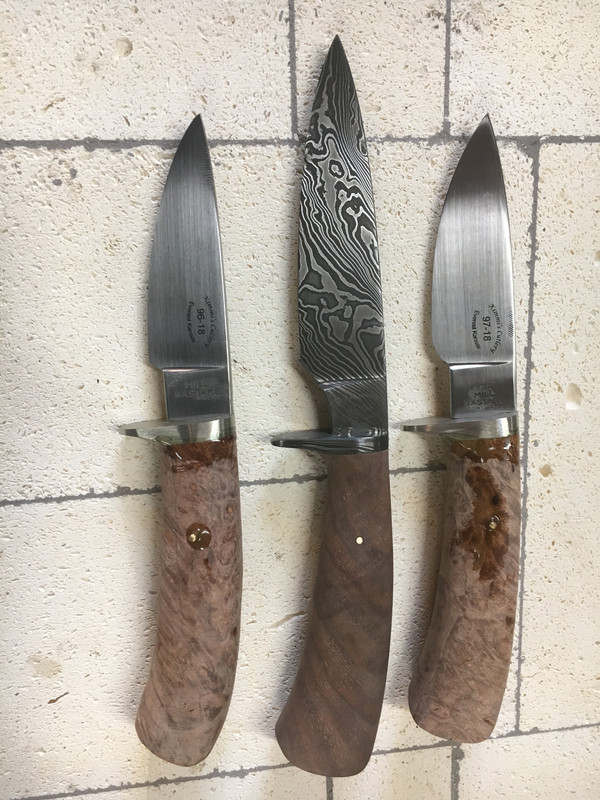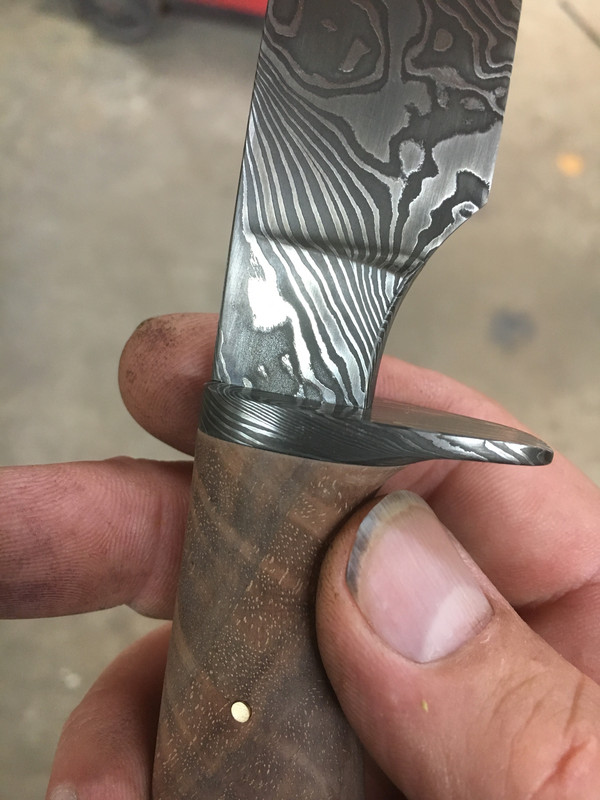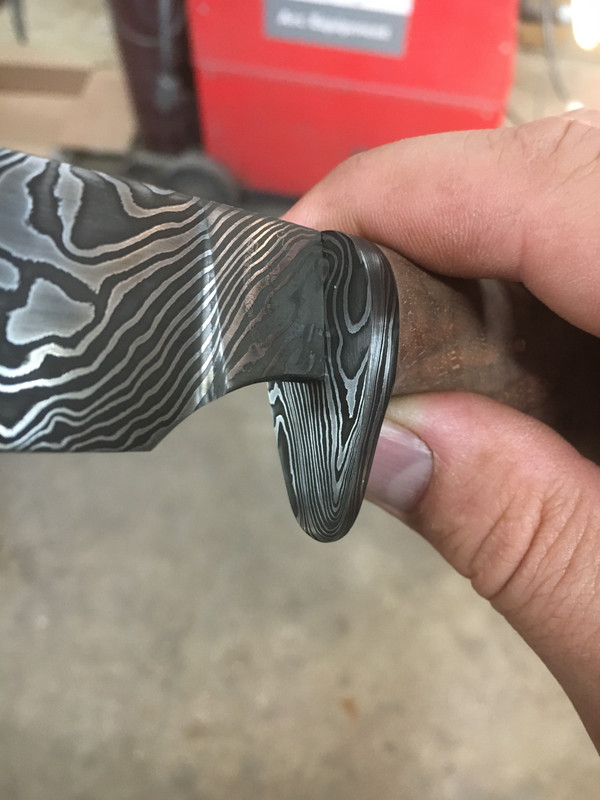 I also got a guard forged and milled to fit the wrought iron San Mai blade I'm working on.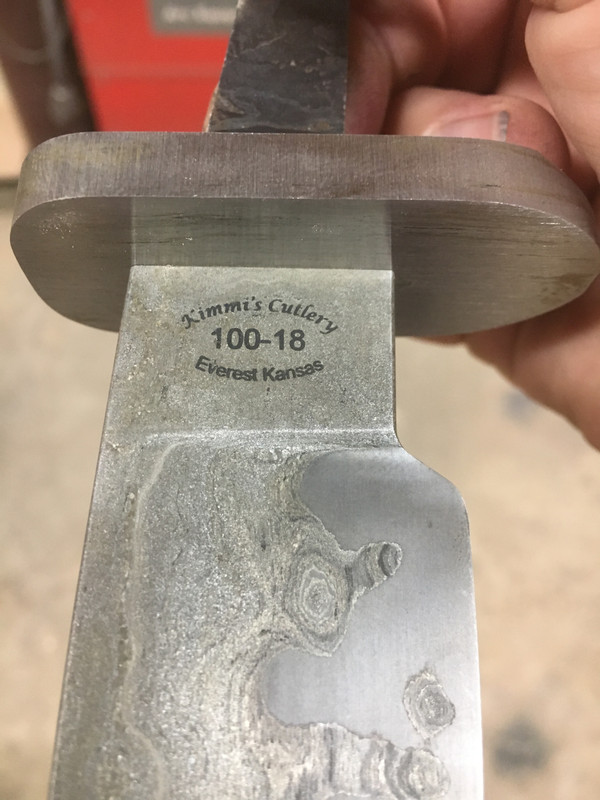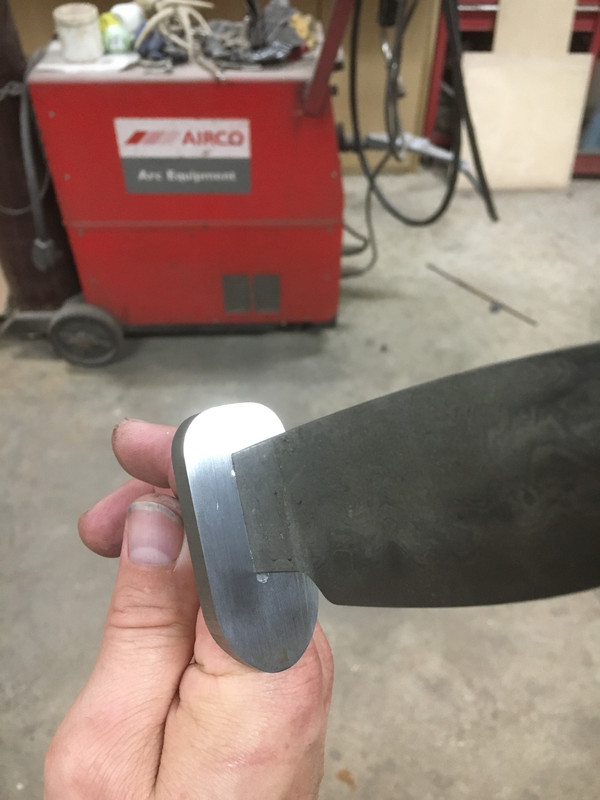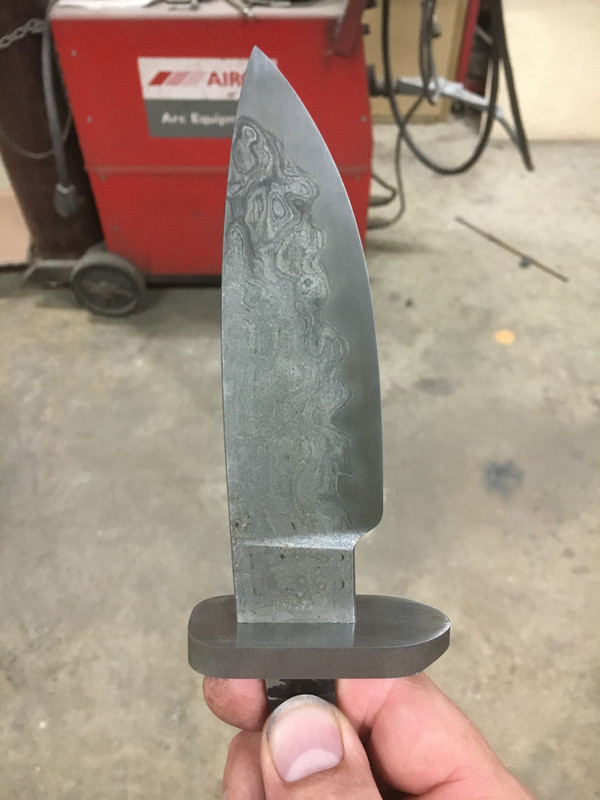 Now to decide what to use for the handle on it.