240mm Stainless Chef.
This one turned out nice. I only wish the photos showed what my eyes could see. The wood is stabilized burl from Craig Stevens. and has blue highlights and rays popping out, some subtle some more vibrant out of a deep blue/black background. Paired it with some interior mammoth ivory bolsters and stainless pins and spacers.
Blade is 240mm on the edge. AEB-L stainless Heat treated to RC 61. Rounded spine and choil.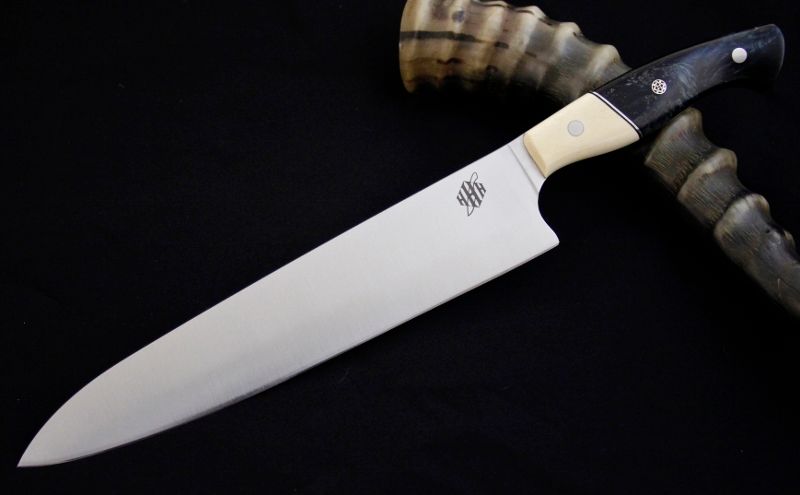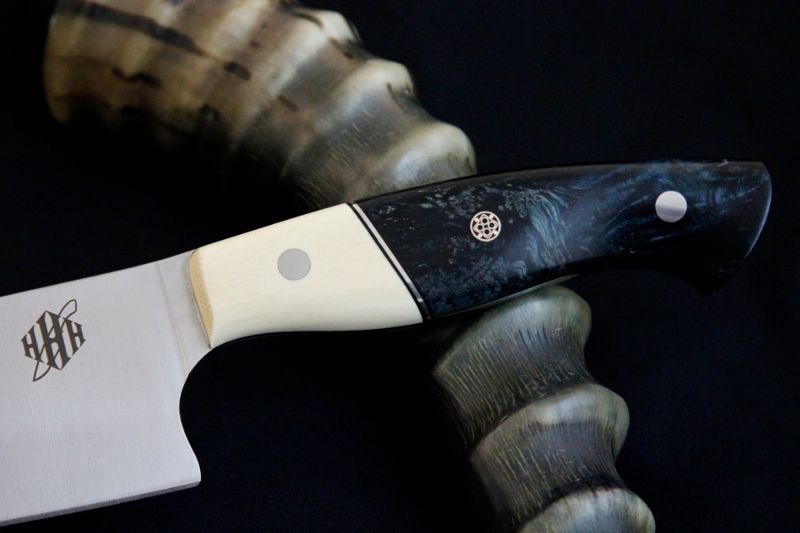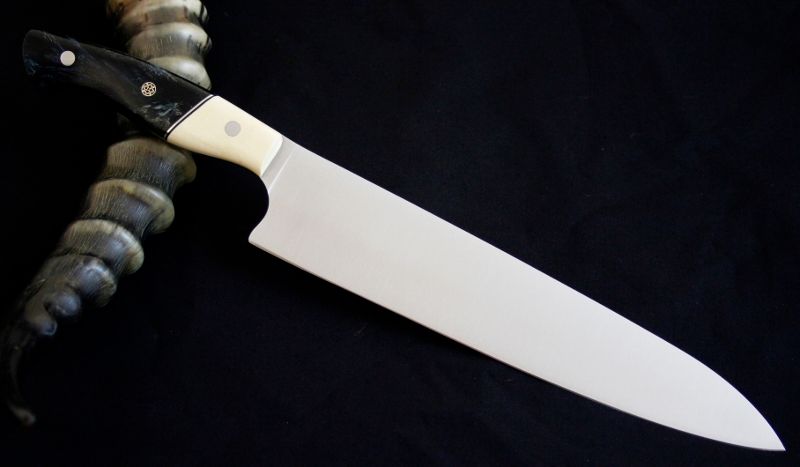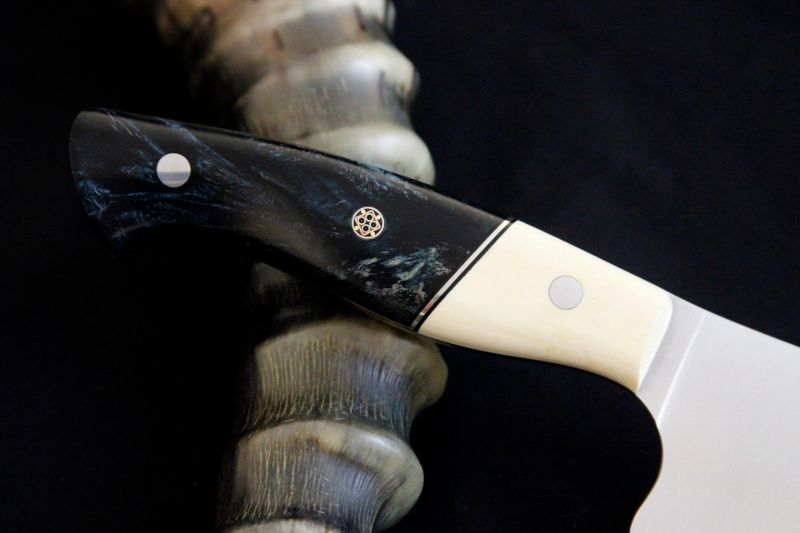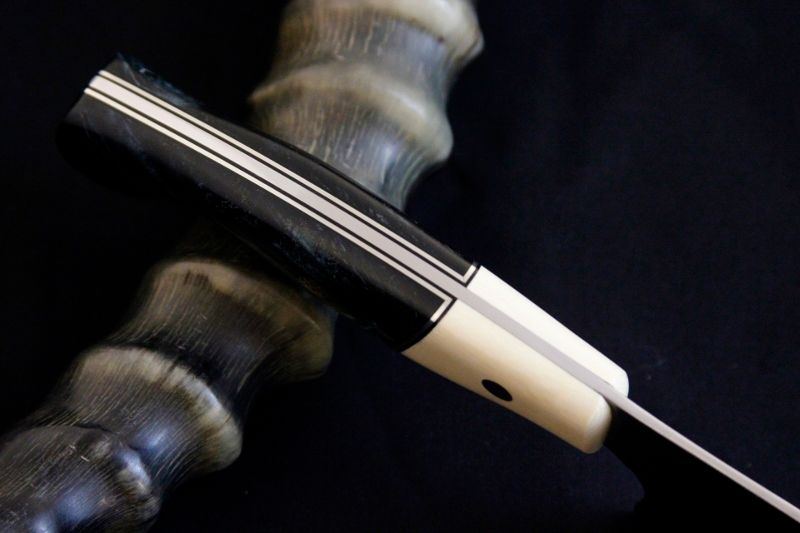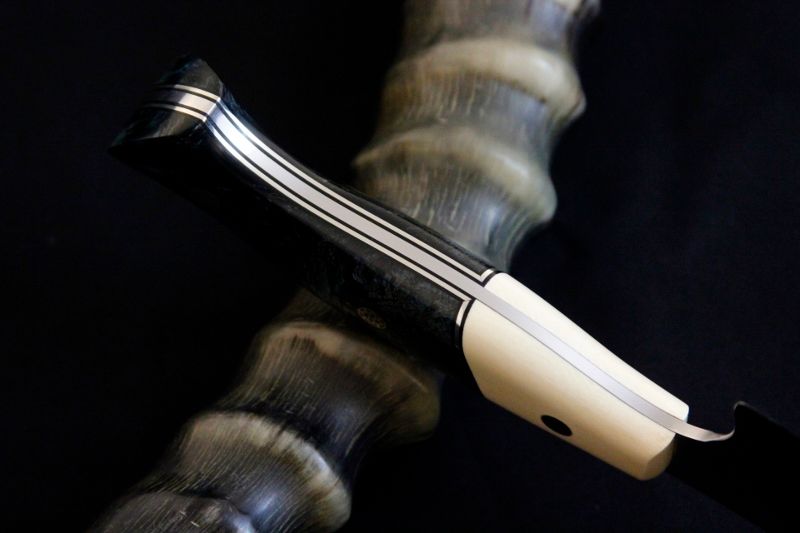 Thanks for looking. Stay Sharp!
Randy