Thought I'd share this with you guys. I've had my eye on Travis' surface grinder attachment a while now, for the KMG.
I was finally able to pick it up, put it to work right away. So far I like it a lot, one thing to note, is that Travis designed this for his TW90. When adapted to the KMG, something I noticed right away is how much weight there is to cycle the table back and forth. Not a huge deal, but definitely a workout. Runs extremely smooth, but has a small learning curve for how fast or slow to surface grind material. If you pause at all, it will develop a groove in that area.
The nice thing, is how fast you can get a clean finish. I do have to watch the heat on blades post ht, so every few passes I will splash a little water on the blank.
Here it is setup on the grinder: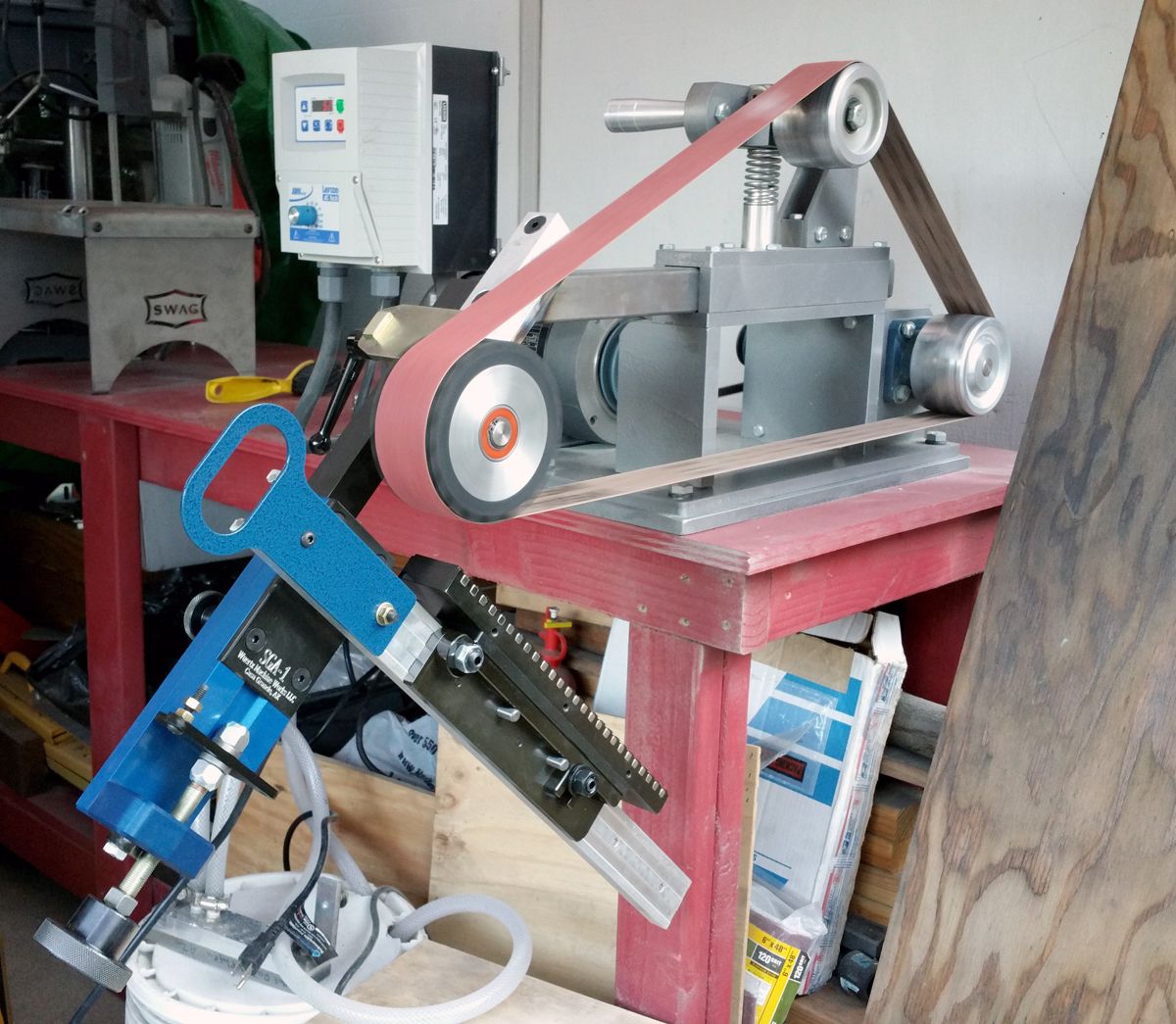 Practice piece @ 60 grit: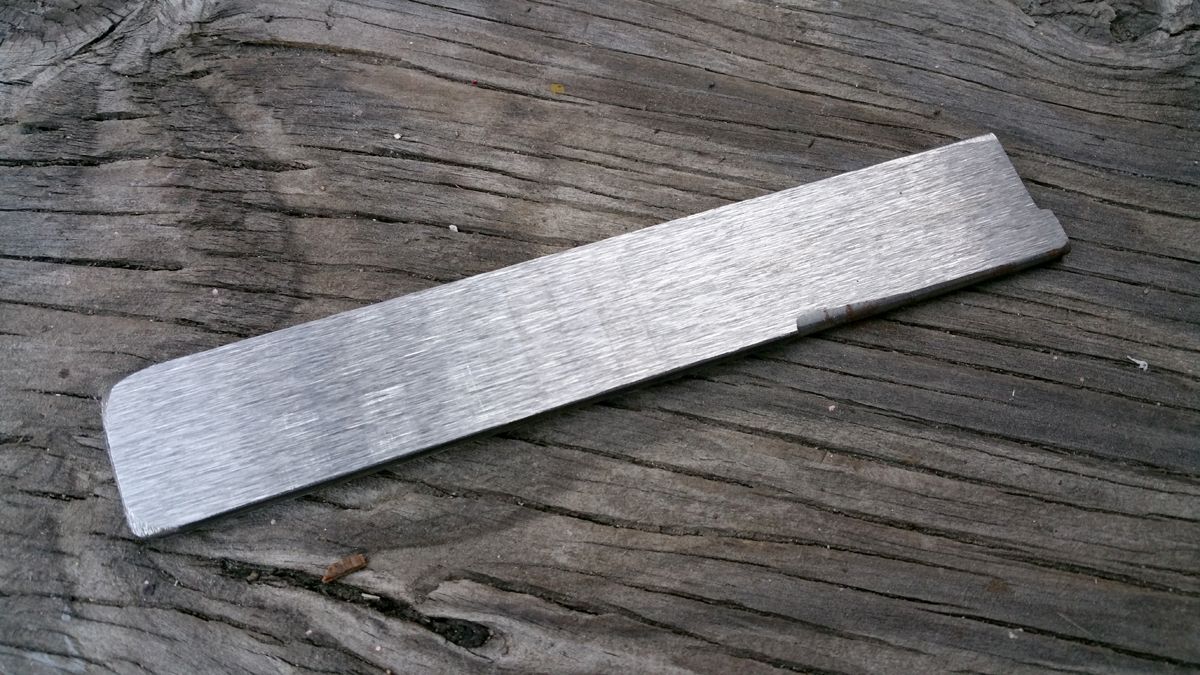 Something I wanted to try, but do not recommend- as it will remove a ton of material off your belts. I went straight from a 60 grit VSM to 320 Gator.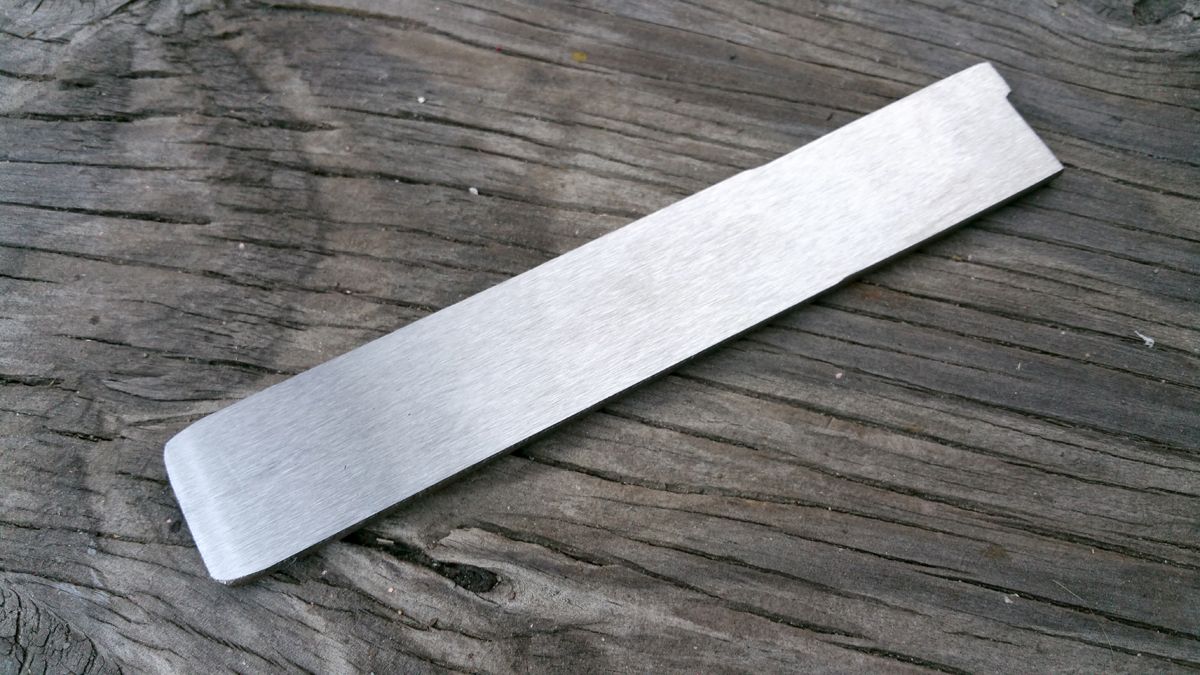 One of my bowie blanks: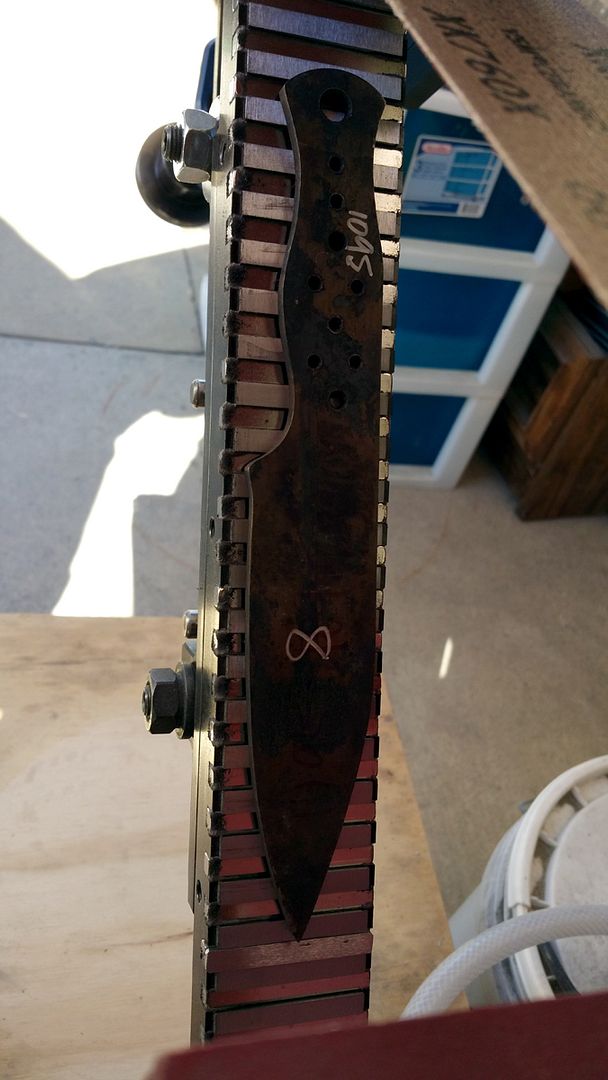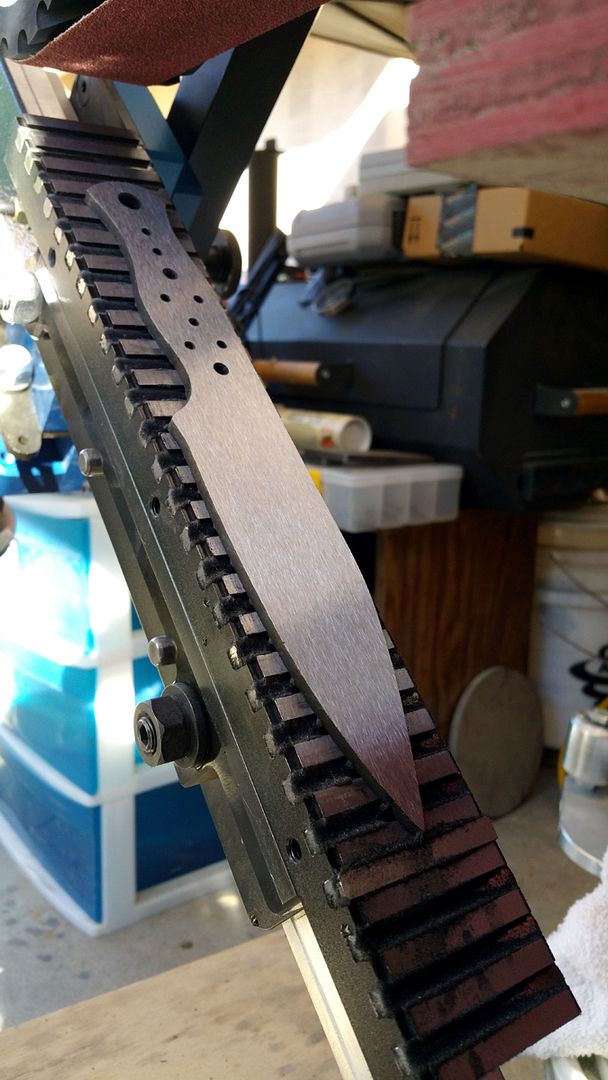 Batch before: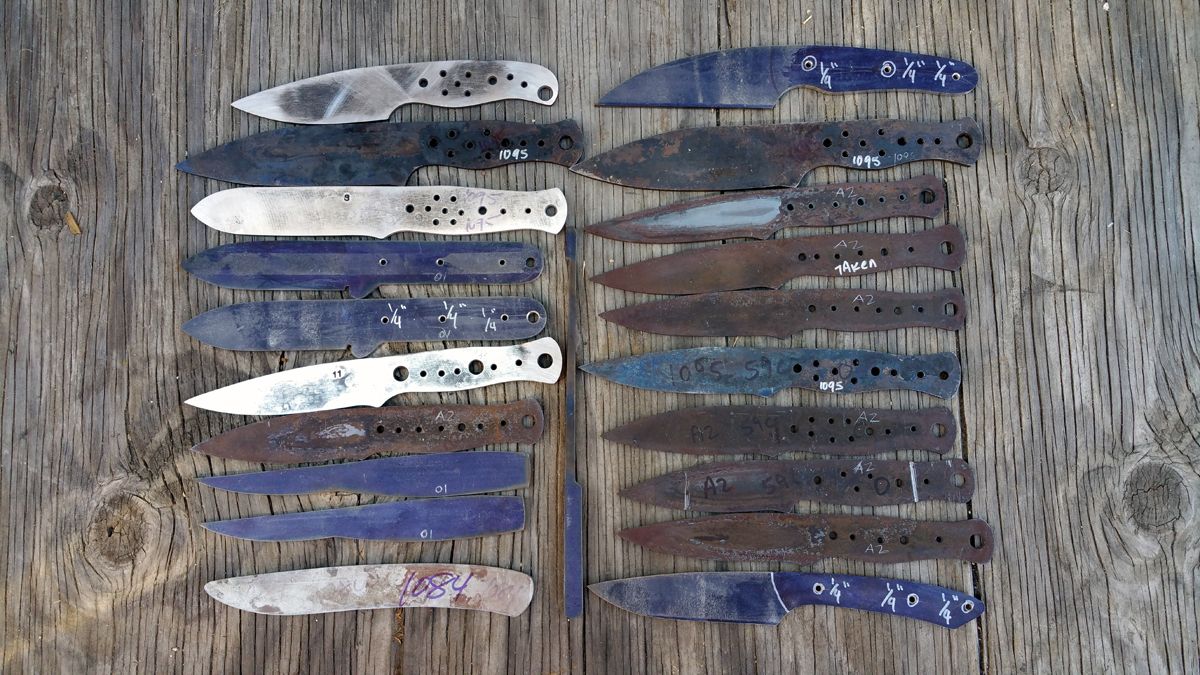 After: