Hello all, Sorry, Its been a long time since I have posted here. Fresh from the shutter of Chuck Ward are my 2 most recent completed projects. These are Randall designed model 14s that I made some minor changes to. I slimmed down the guard on the elk model and changed the grind on the clips a little. Hope ya like them.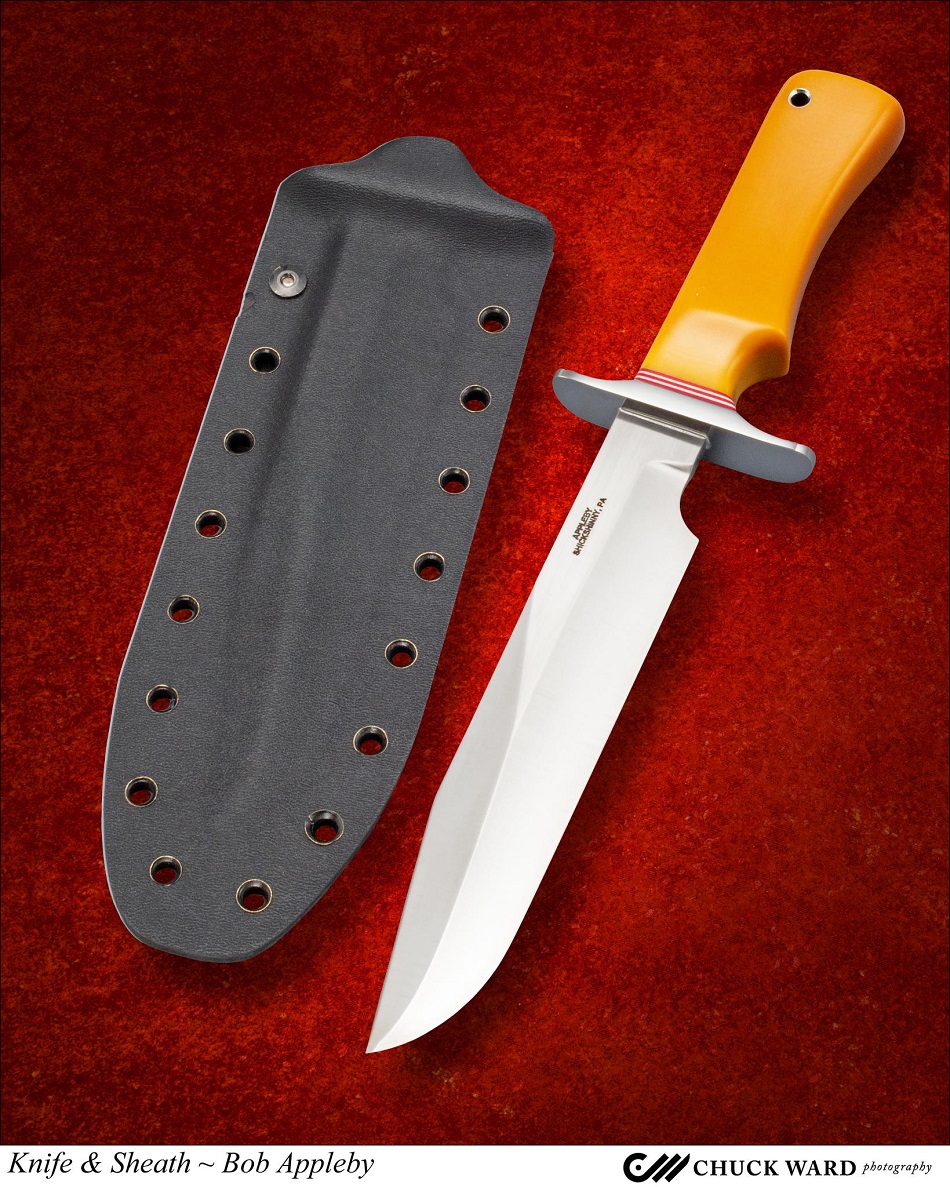 Blade; 1/4 X 7 ½ inch hollow ground, satin finished D2
Guard; 416 SS
Handle; 1980s Westinghouse linen micarta with red and white spacers
Or elk with red and stainless steel spacers and butt cap.
OAL; 12 1/4 inches
Sheath; Black Boltron
Or Wickett & Craig oiled leather with Norton pocket stone.
Thanks for looking