Believe it or not, I just found this subforum.
Here ya go. The first post starts with knives from about 2016
This was my first. The blade is a blank from usaknifemaker. I made 3 of these, one for me and two for my kids. That hooked me...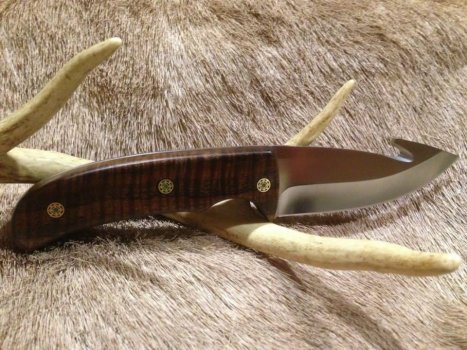 This was my first actual grind (after many practice tries on mild steel). I ended up messing this one up some how and trashed it.
Letter opener for my wife