A very small show, hardly any paid customers; maybe a total of 50 people. I did manage to sell one knife, a Mudbone Damascus Scagel style knife; and of course I picked up a few. Here's what I got; paid for three of them, traded into the Gerber Touche Knife/Belt buckle.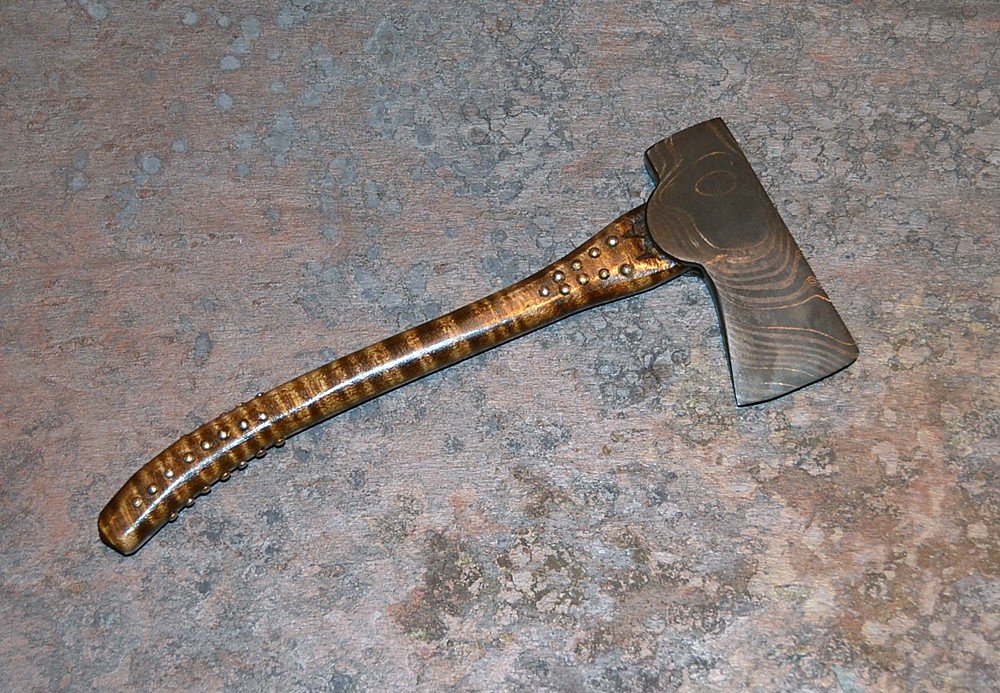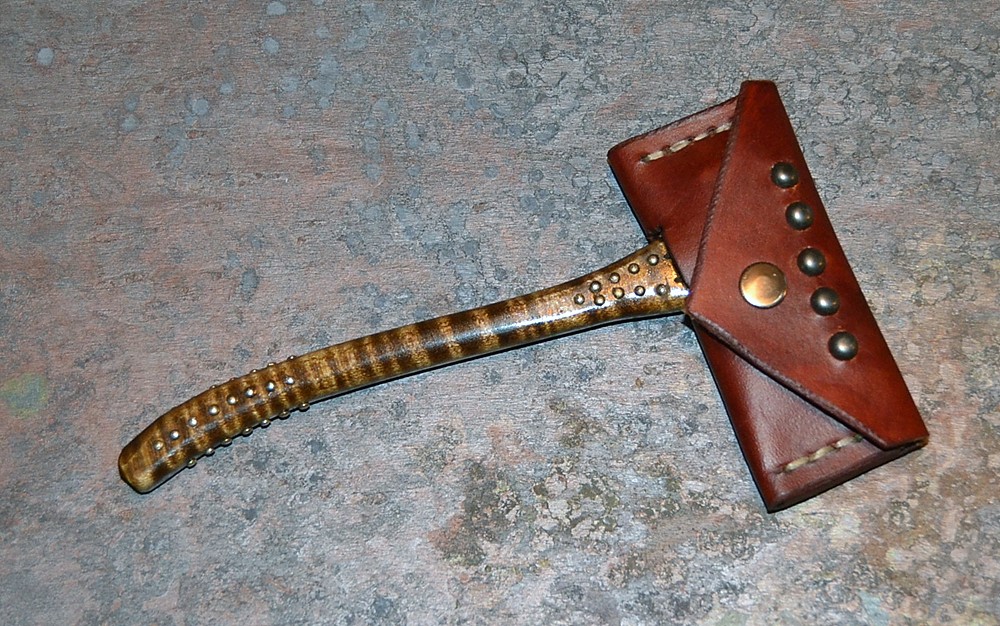 Miniature forged, Damascus axe made by Lee McDowell Bad Axe (of course), MI. The handle is 6" long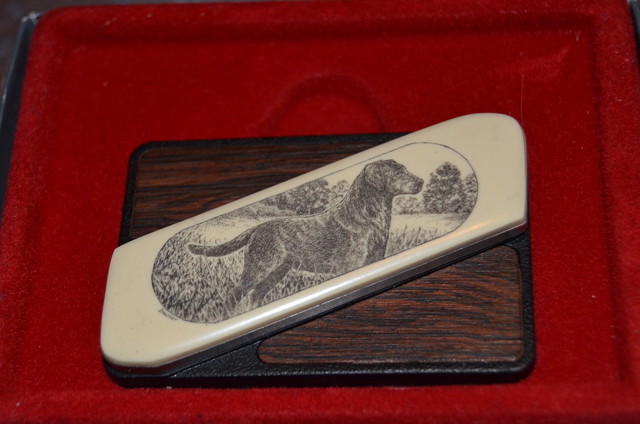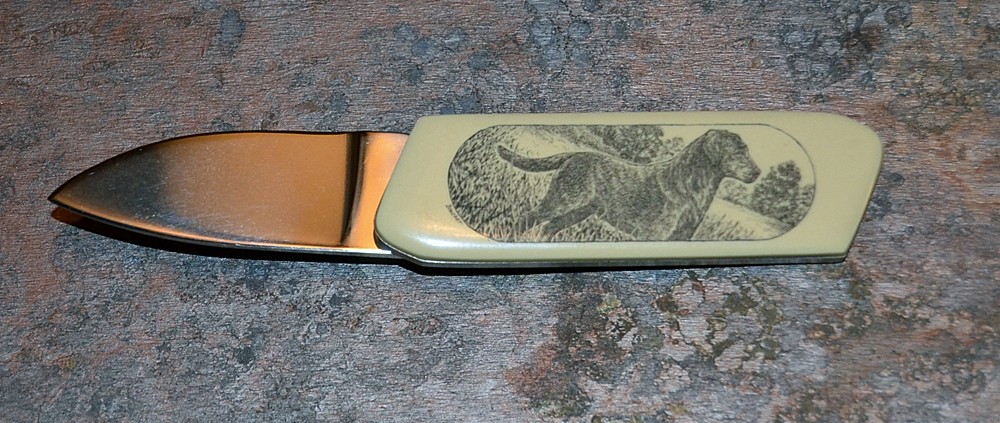 Gerber Touche Belt Buckle Knife with scrimshawed scale

Don Cowles "Odd Duck" Alabama Damascus, Lignum Vitae scales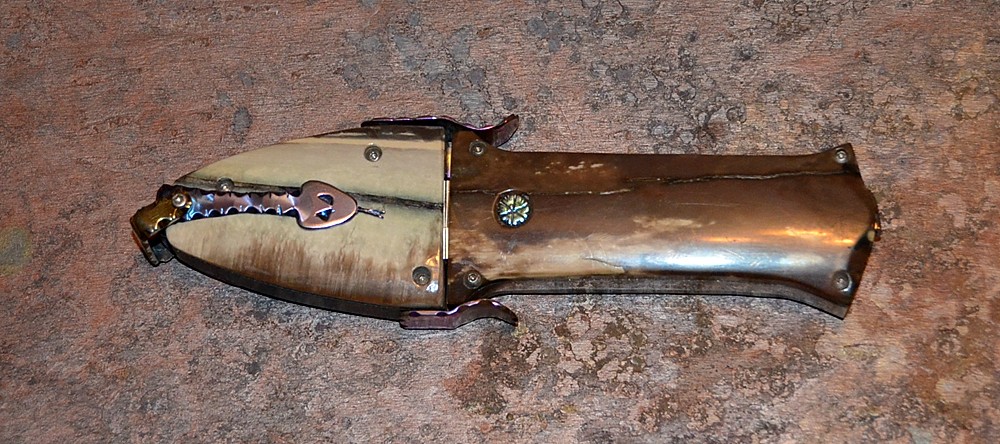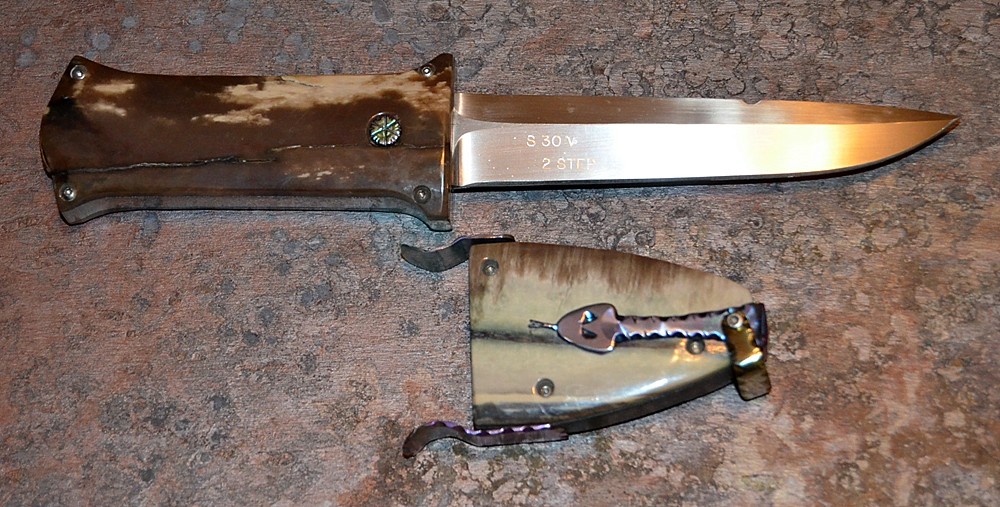 Butch Valloton Two Step neck knife. A trick of a knife; the blade retracts part way into the handle when sheathed...