Here's one just done. It's a full-tang western style Bowie made as a mate for the owner's Ruger on a western-ish rig.
Specs-
- OAL is 14" with a 9" blade
- Steel is 1/4" 1075 from Aldo w/ differential heat treat.
- Handle has a tapered tang & nice stag from Culpepper's.
- Clam shell guard is 416ss pinned and soldered.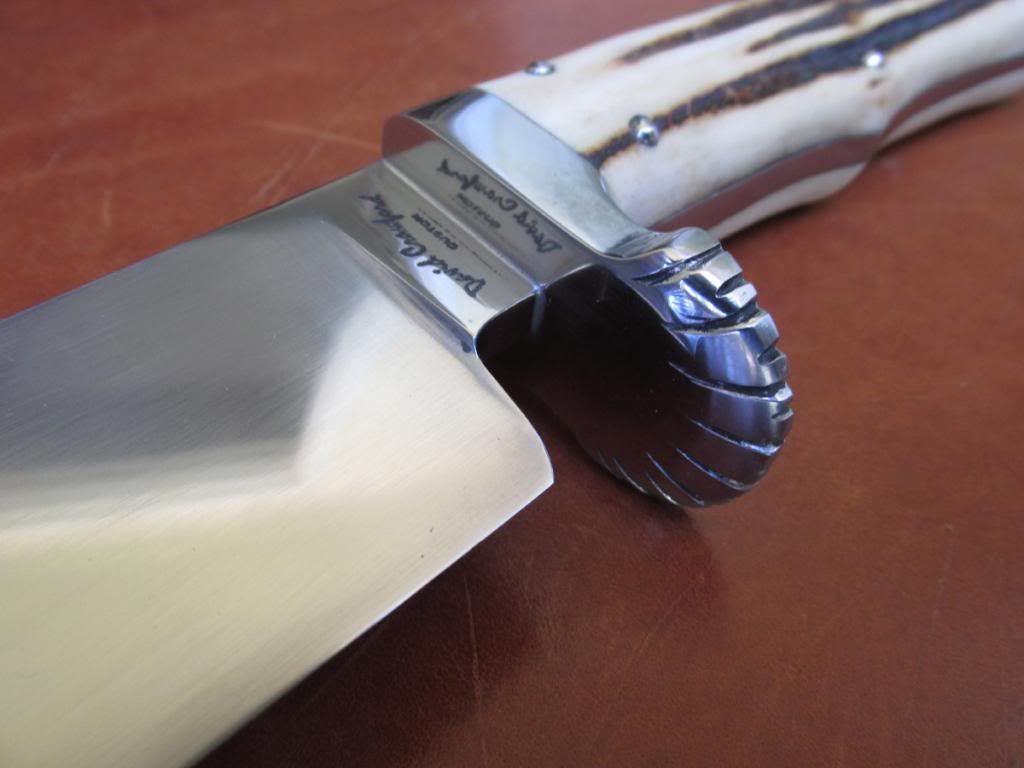 It will also get leather from Kenny & Cody Rowe.
Thanks for looking.