The No Rules Bowie (new pics added)
This is the last bowie I've made. I call it the No Rules Bowie because it doesn't follow any other bowie that I'm aware of in construction, size, sheath, guard ect.
The blade is double mosaic and measures 16" long the entire knife is close to 21" long. The frame is forged from 416 stainless steel as is the double guard and bolsters.
The guard swivels back to get narrow enough to fit into the Claude Scott custom sheath. (actually the sheath is fiber glass and Claude made the cover and liner for it. Look at the tooling on this sheath! Anyway the top guard has a notch filed into it and locks onto a steel pin inside the sheath. Simply use the right thumb to depress the top guard to unlock and withdraw the knife. The guards are both spring loaded with switch blade springs and snap quickly into place again.
It was a pain in the arse to make and I thought about calling it the "Never Again Bowie"
Thanks for looking.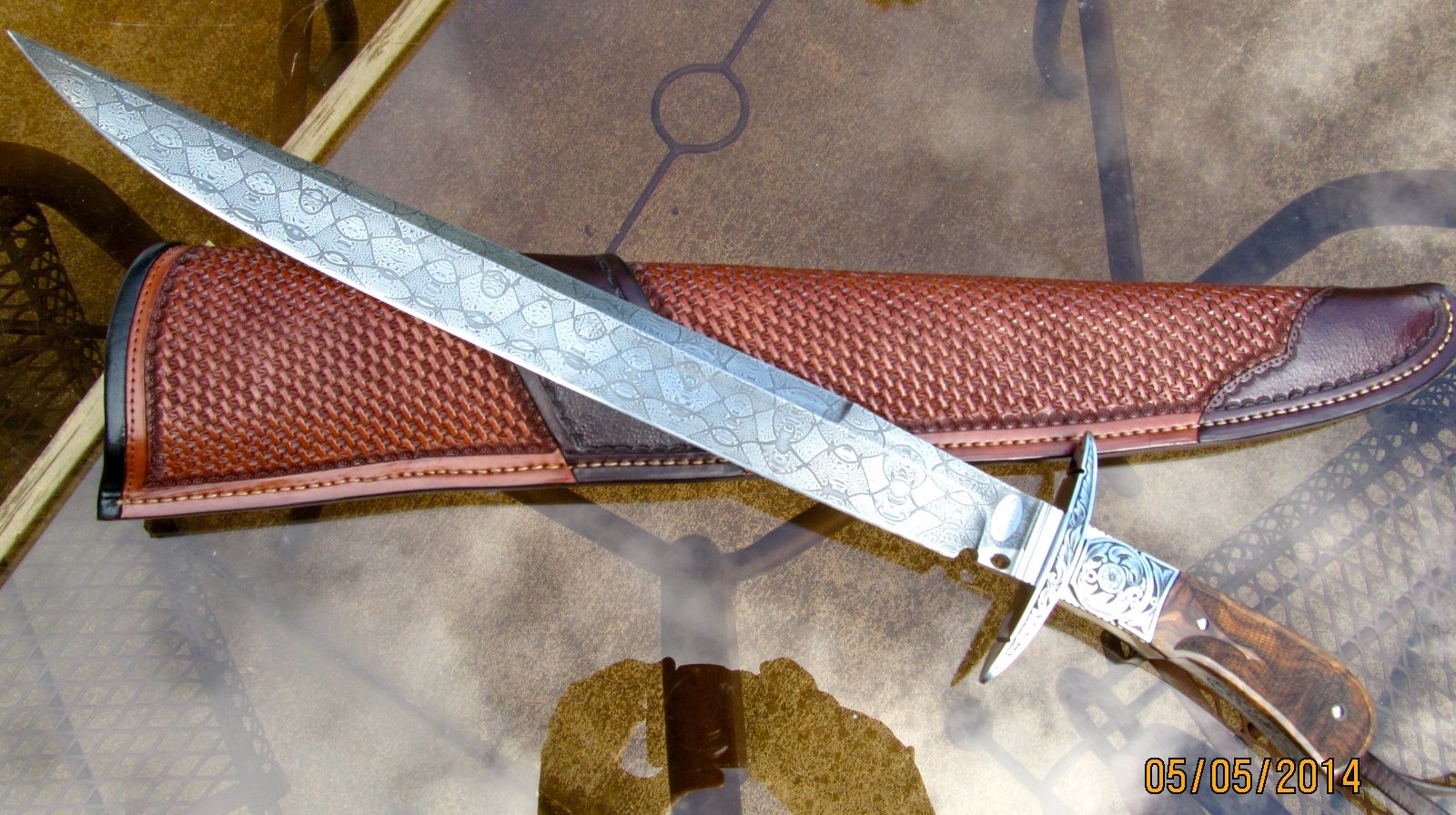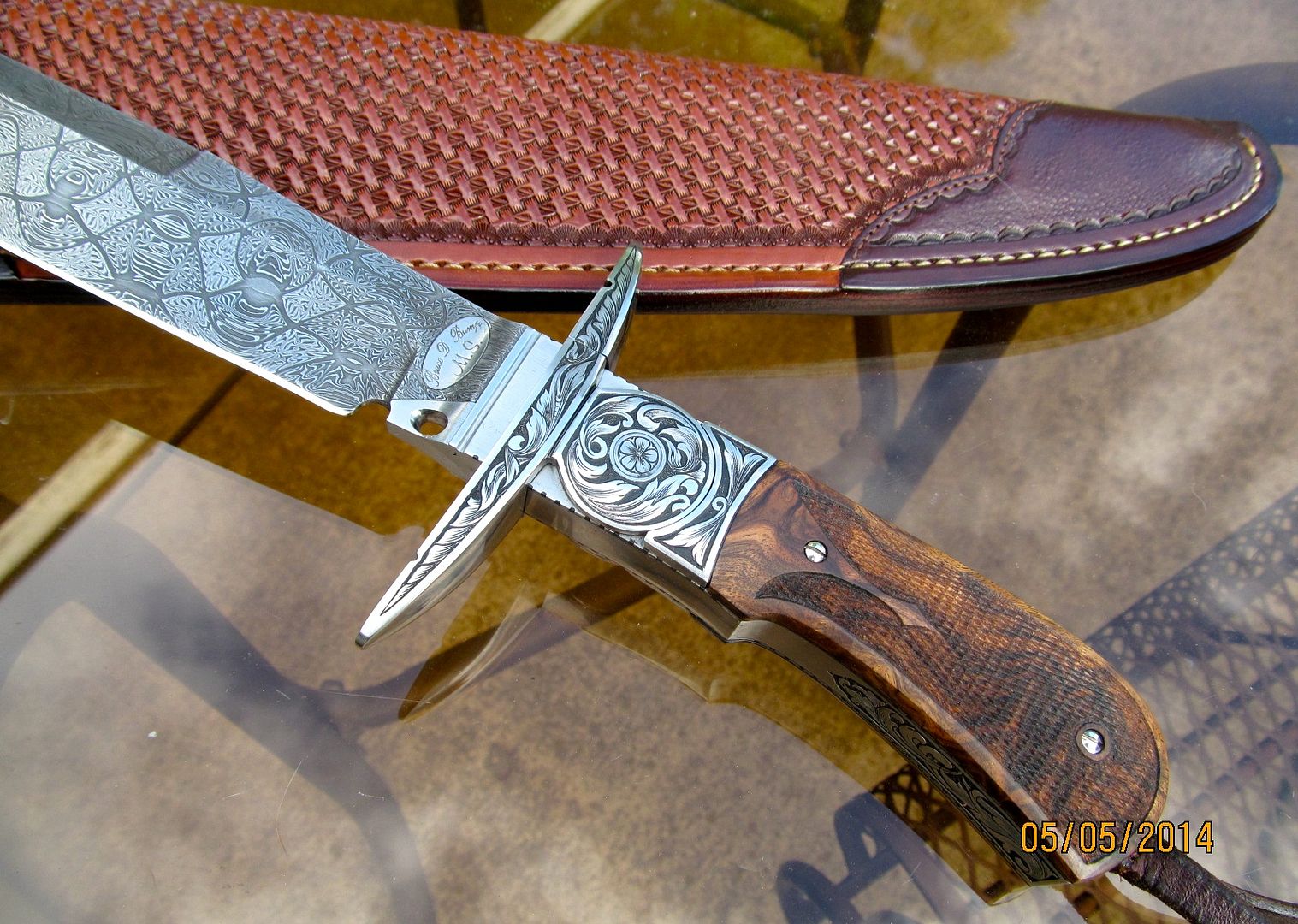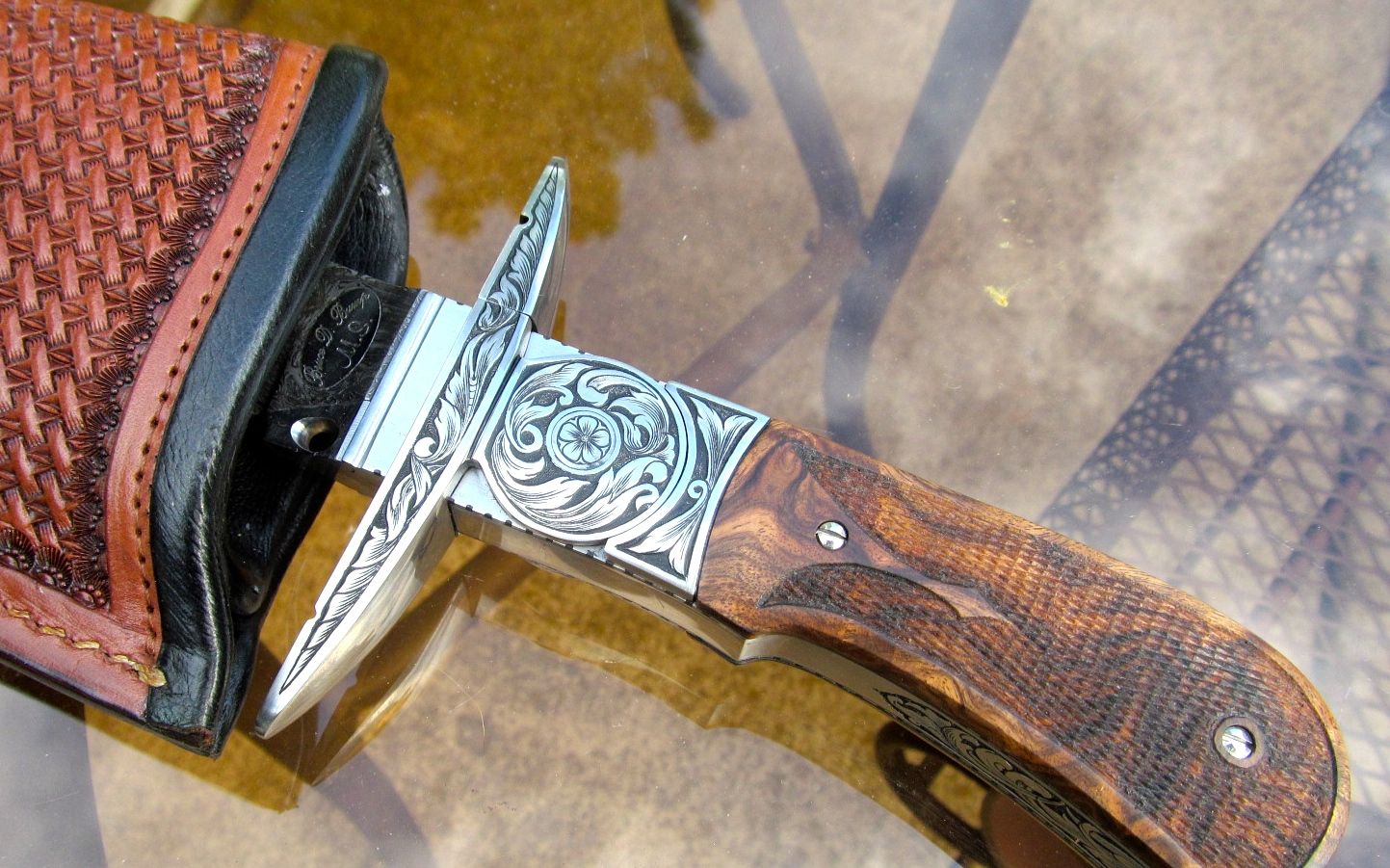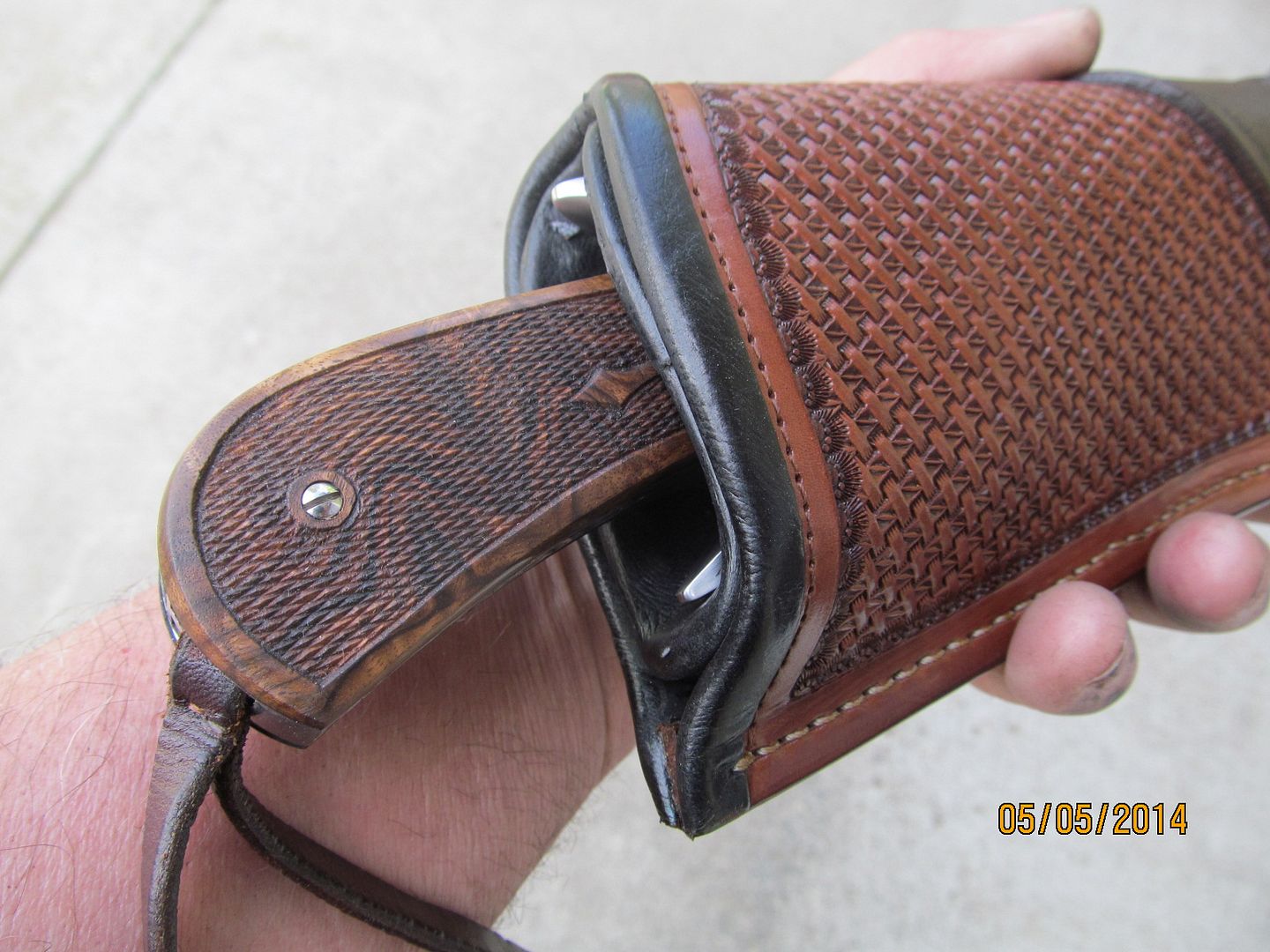 Last edited: