Well friday it was a beautiful day. upper 60's and low 70's. Could not have asked for a better day. Then came Saturday and it started snowing. Got up this morning and this is the results.
They are saying we got between 6"-8" of snow.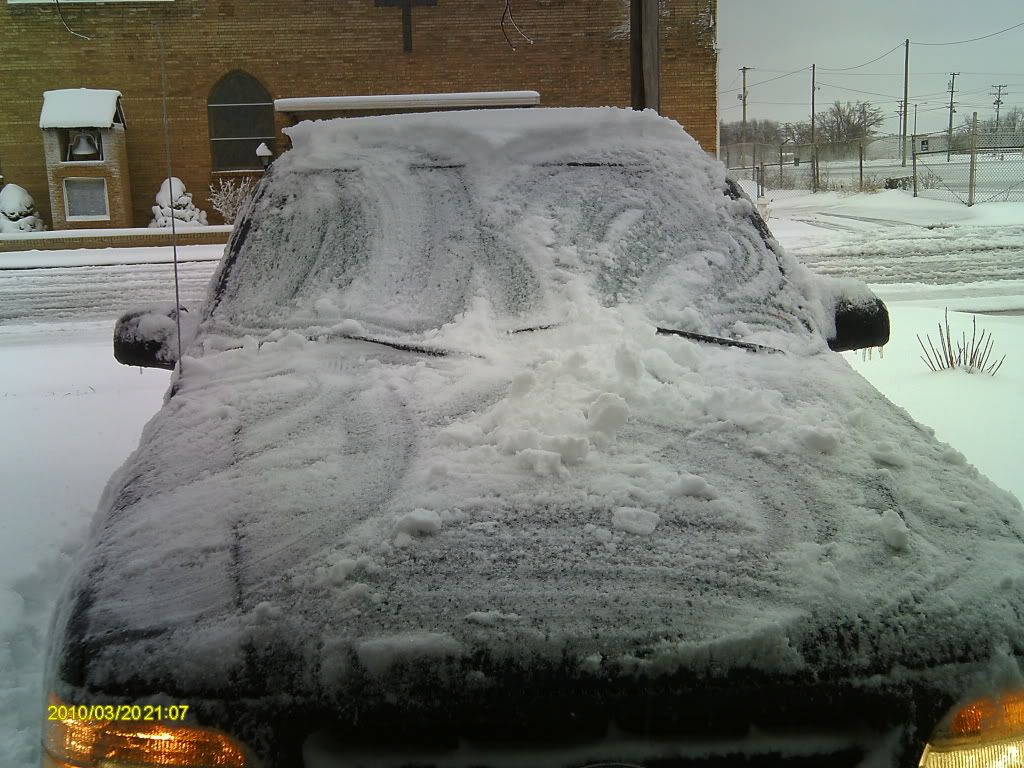 Don't get me wrong but I was looking forward to spring and seeing green grass again. NOT SNOW!!!