As some of you know, I am going to school full time right now. I am going for a degree in "Industrial Machining." Basically, now that I have shown a small level of competency around metal cutting tools I pretty much have run of the shop, to do with as I want.
This works out great for me since I am learning a lot and I have technical help available if I need it. I get to keep what I make and they have no problem with me making knife parts! cool 1
This does cut back on knife production, for right now, but I think it will even out once I get in the groove and find the balance.
Anyway here is where I am gonna post pics from the shop and the stuff I make.
Today I made some upgrades for my KMG. I always hatted the little tracking knob with it's little 1 inch diameter... So small...
So I made a 3.5 inch wheel that presses onto the original wheel to make it a little easier to spin. It works GREAT!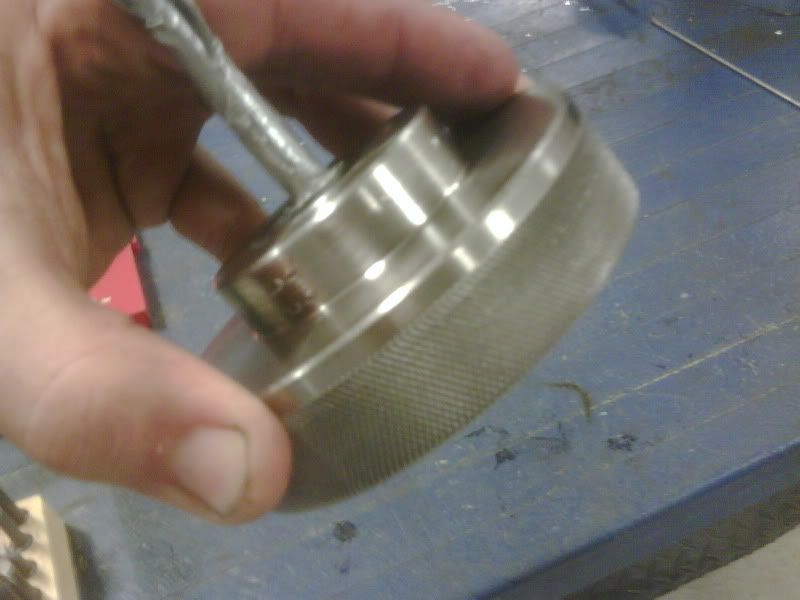 only had blue paint.... Short Bus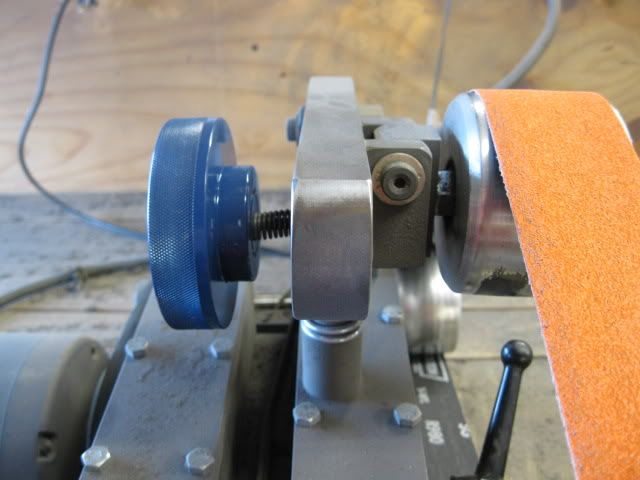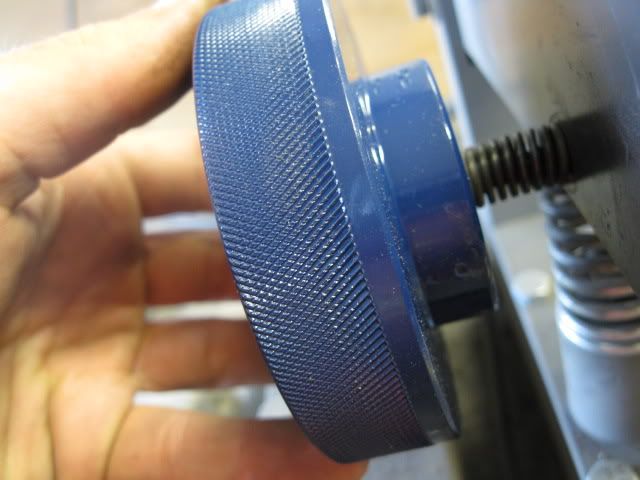 Yesterday I made some smaller contact wheels for the small wheel attachment. Just for final finishing of small radius places. This one is 5/16
I gotta get some bearing for the ends and try it out. cool 1