Day one 250km/156 mile
Prequel
It was the first stage of our road trip today but it was different to what all the following days will be in that it was a round trip to the southern most city to catch up with a friend and visit the Custom Gunshop for a conversation on my knives and when I laid them all out for the owners inspection he put a proposition to me that if I was to bring a selection of all the hunting knives down when we come home and leave them with him for a couple of weeks, he will do a series of advertisments in the area over a two week period for all interested hunters and collectors to come in and handle the knives which is far better than any website visit and he expects to generate quite a few orders from that enterprise for me.
This is the 46 knives I have to take on the road.
To keep everyone up to speed on the places we visit this is where is all starts from Lawrence in South Otago.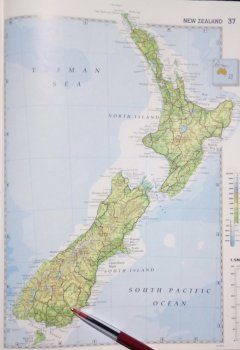 So todays drive was down to Balclutha to visit with our personal banking advisor who is leaving her position at the bank after being our advisor for the last 20 years. I left her a gift of a little olivewood handled pareing knife magnet mounted on a wallnutbackboard. Then it was on to Invercargil and the gunshop, lunch with a hunting buddy where we organised the deer hunt for when I get home from the road trip then a stop off in Gore to see more friend before getting home after 5 oclock.
Tomorrow will see everything needed being loaded into the truck and th sleeping pod before leaving on the road trip propper on the wed(our wed that is) providing Lynette is able to get all her "needed" things sorted and packed in time.