This is Blastmaster1941's (better known as my father
) pocketknife.
When I was a small boy, this was a magical knife! It was used when we went fishing, it was used for killing, skinning & cleaning rabbits we caught with snares, it was used to kill chickens, it was used to harvest vegetables and herbs from the garden...
So it was an "EDC" in a time before the concept EDC was invented, in a time where every male carried a pocket knife.
This, my friends, is the root of my knife addiction. This is the knife that started it all!
Recently, I asked my father to get it out again, to take some pics. About 10 years ago it was replaced in my father's pocket with a Laguiole with olive wood handles. But it is still kept, and cherised!
The exact age is hard to determine, but it is at least 50 years old!
Ah, the memories! Sadly nowadays there are generations of boys growing up without ever knowing the joy of the outdoor life, and who think a knife is a weapon instead of a tool...
Here's some pics: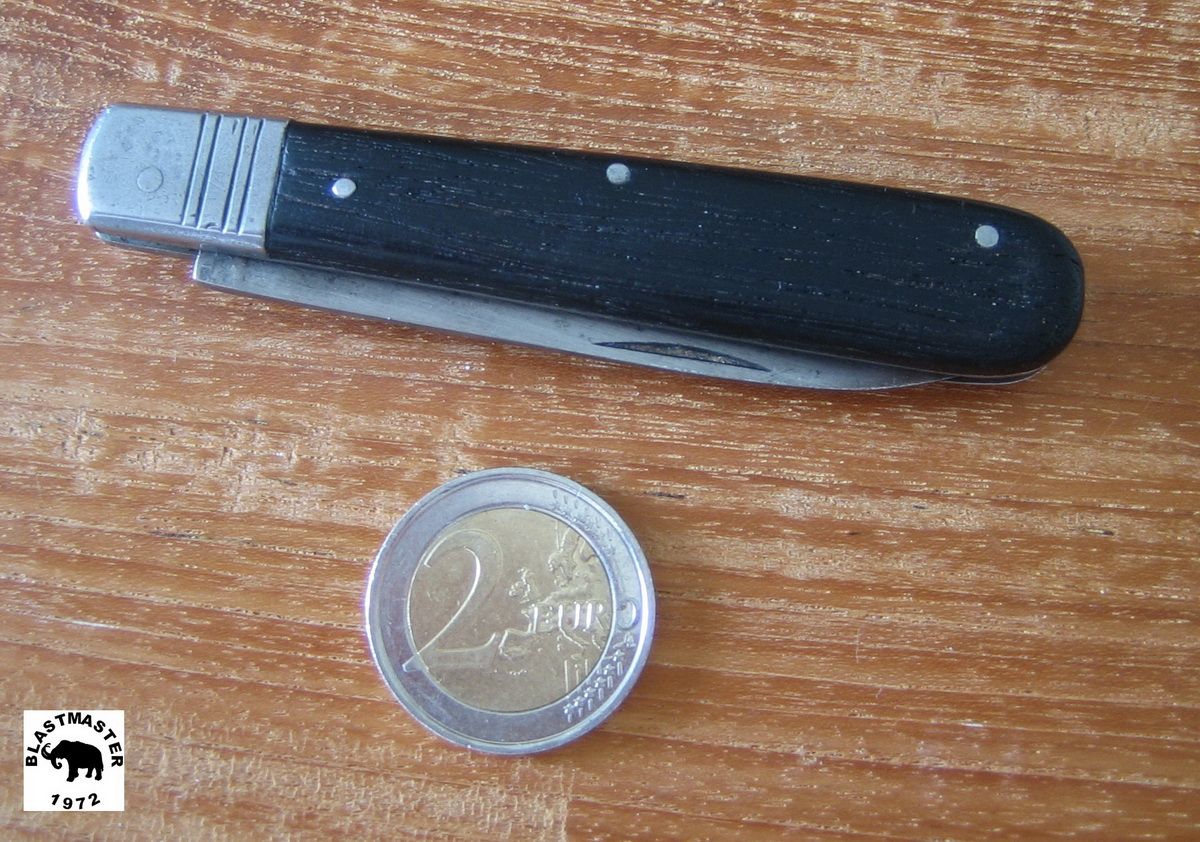 Kind regards,
Jos