Well, I'm getting a late start, but I'll try to make this one worth the wait.
I've been thinking of making a shorter, fat Bowie, so I sat down and got a design drawn up. It'll be a W2 blade with a hamon, tapered tang and heirloom fit scales. I haven't decided what the scales will be, but there's a fair chance of them being koa.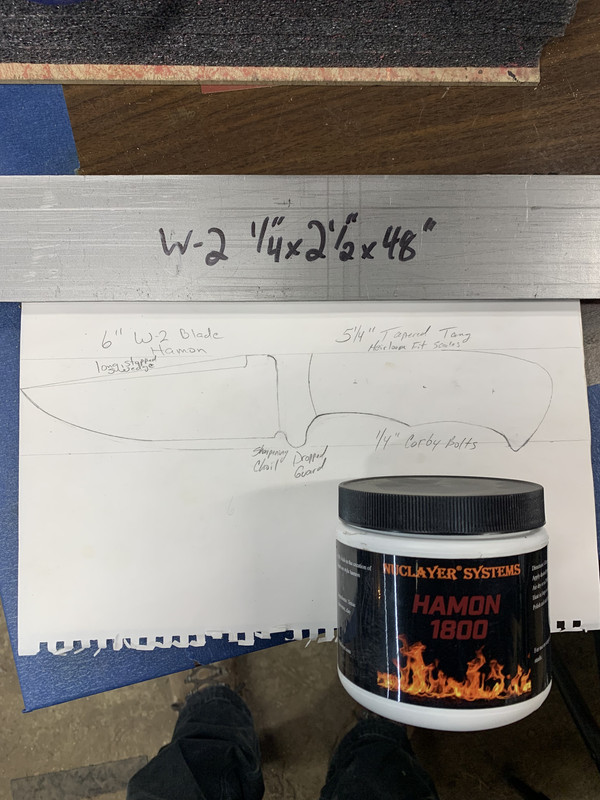 I'll get started cutting and grinding on this tomorrow night.