hi all,
just thought i´d show 4 of the 5 knives that are going to a show in germany next week.
first upp is a 3 finger recure knife
6½" long and 0,2" thick with linnen mikarta scales and G-10 pins
next is one thats nearly finished, just a bit of hand sanding the blade to go..
blade is RWL 34 it´s 8.7" long and it´s 0.2" thick
the wood i´m not sure of. bought it of a german supplier
back in 2005. pins are G-10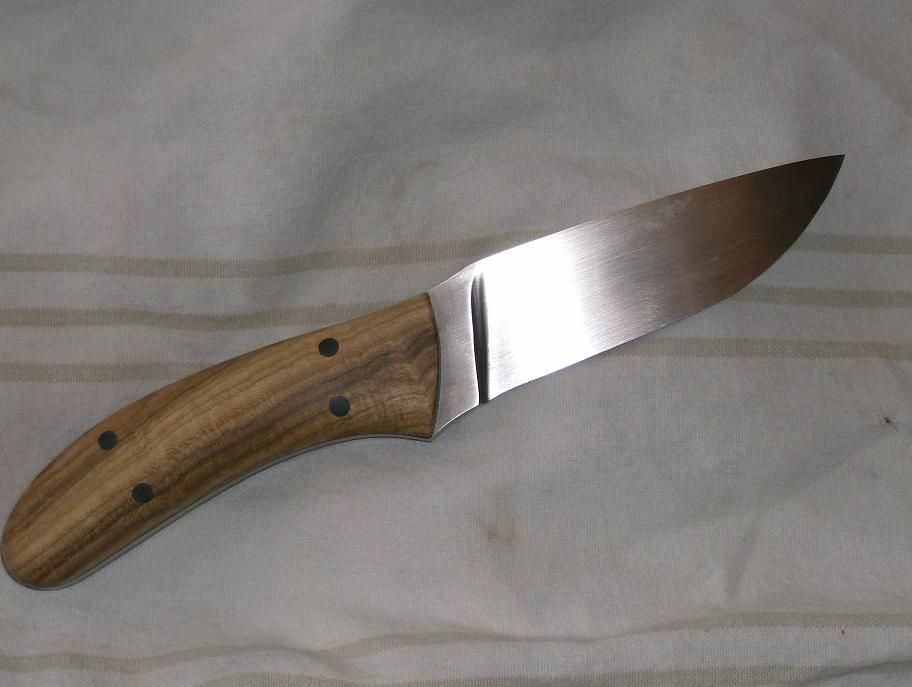 next is the knife that placed second att the nordic championships last year (fulltang klass A)
it is made of damasteel stainless damascus, the scales are of snakewood.
the length is 10" long and 1/8" thick.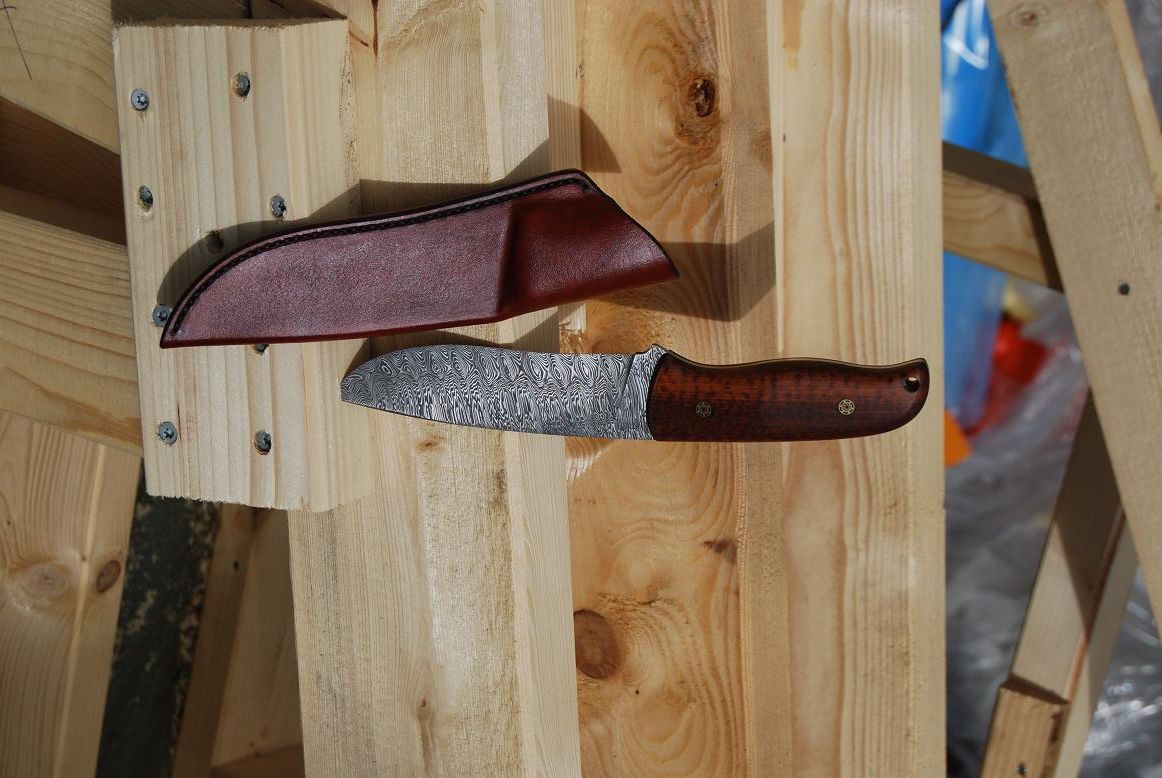 last upp here is a large hunter / camp knife
made from Sandvik 12C27 the scales are green mikarta and black G-10 pins
it is 9.3" long and 0.2" thick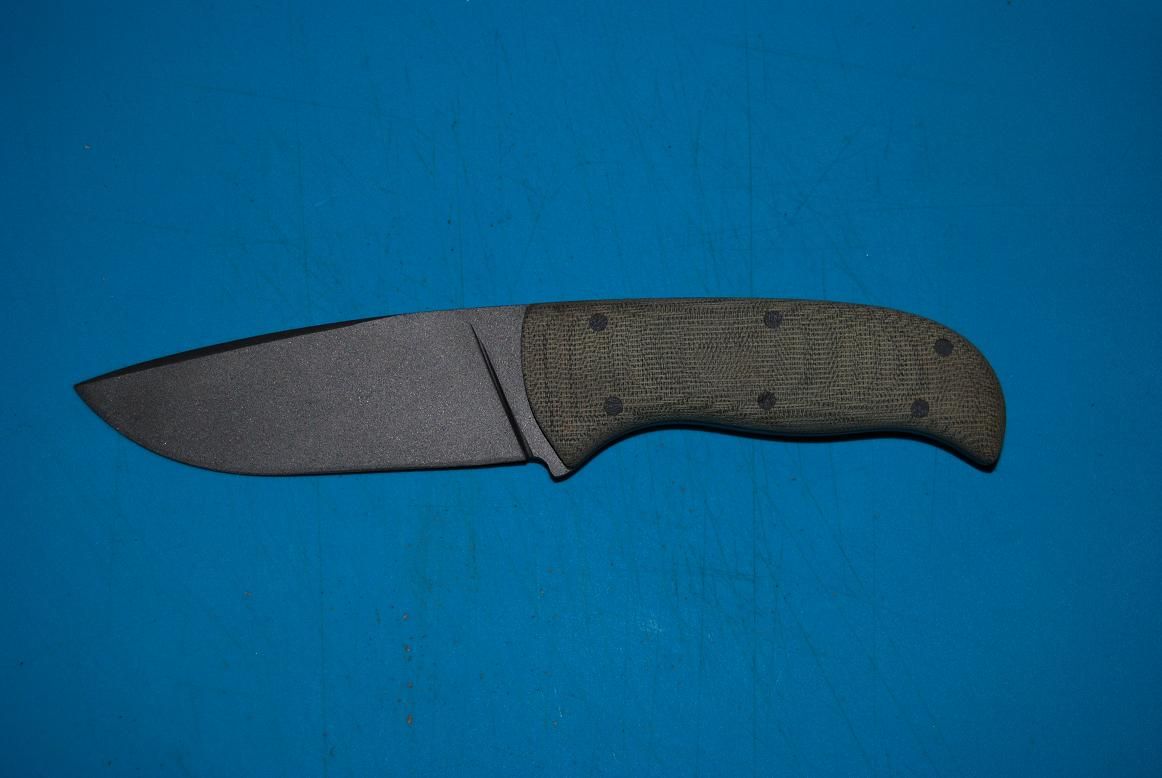 /Roger