I got done a few days ago, then the last time Jeremy Marsh and I did a pattern swap, he cut out two blades, just in case and finished the one. He said something about having the parts still and I told him he was a sissy if he didn't make it for TKI. When I saw he was gonna do it I couldn't be left out, so I made a similar one of his knives. Little plainer than most pattern swap knives, but I like it. Its hella stout and 3V, Ti frame lock, Zirc pivot and Carbon Fiber back spacer.
I have the Trencher for this show as well. I had Ernesto take these badass pics.
My crappy pics of the damascus studd in the sheath.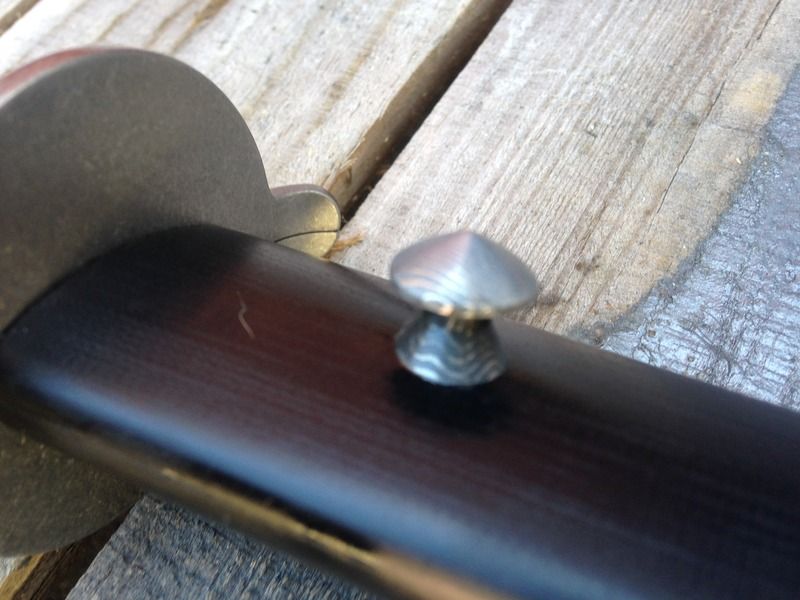 This was my first time working with pearl and I though it might look good in a Zirc frame, and I think it does. Pearl can be 3D machined it seems!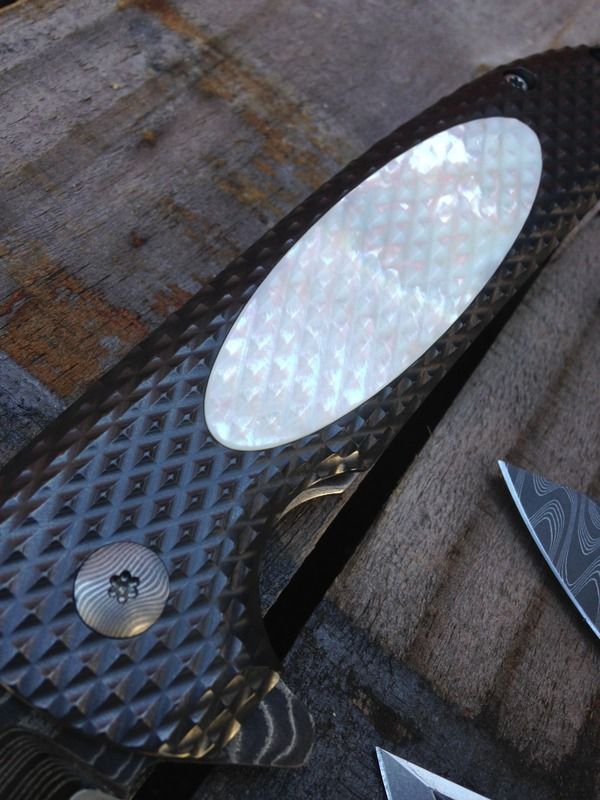 6K stellite cored san main blade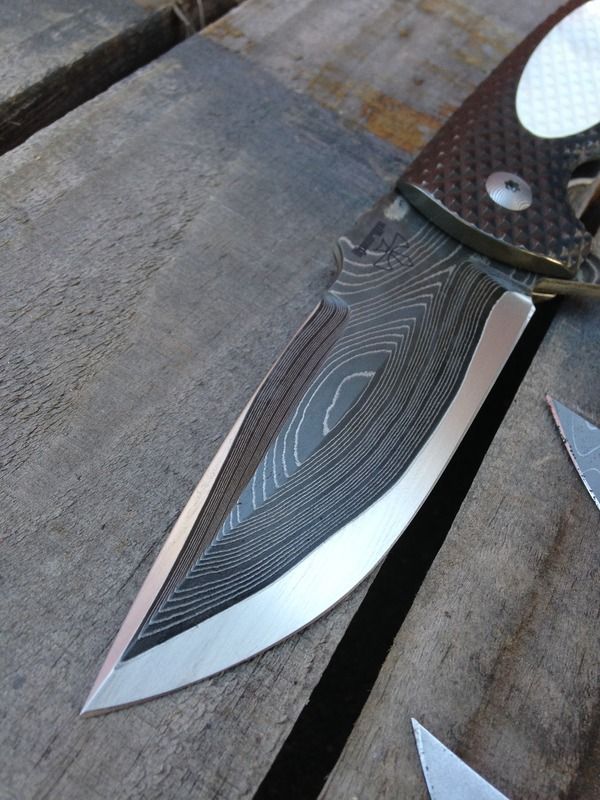 New Persian Model
The group.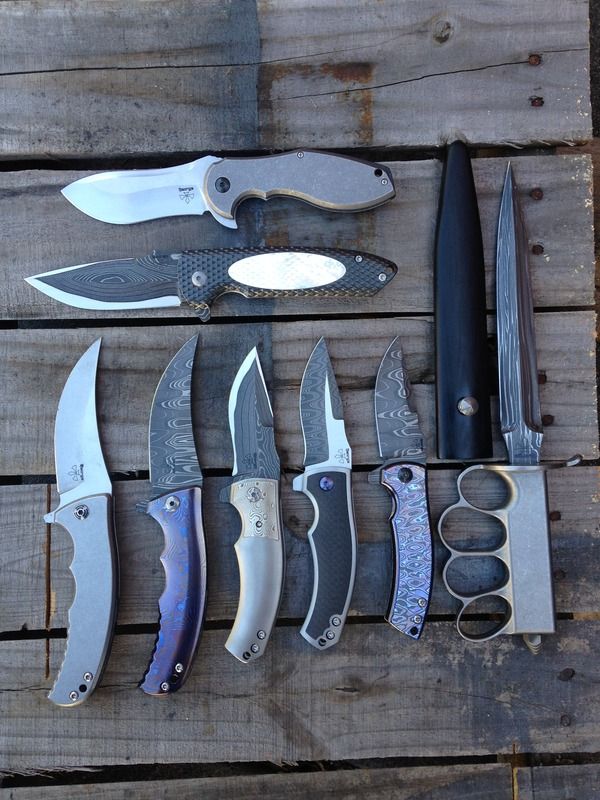 Thanks for looking!