With several already started on their KITH knife, I figured I better get going on mine. I think I may have decided on what I'm going to make.
These are a couple that I would call my style. The top is my EDC model. The midddle is my biggest seller, a gut hook knife. The bottom one is a new design i'm trying out, a gut hook with more of a guard and redesigned handle.
I considered making one of these with a checkered inlay handle, but wasn't sure how many would use a gut hook knife.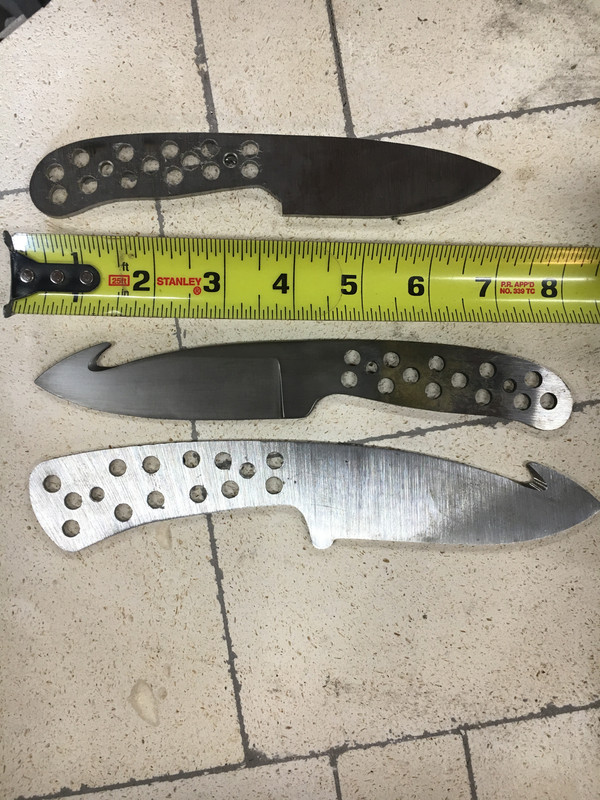 Since I finished the San Mai knife, I have had this design floating around in my head, so I sat down tonight and drew it up.
Since opaul (Thanks for running this!) brought up the idea of a KITH, I've been thinking I wanted to make a forged hidden tang for it. I think there are a few things that will challenge me on this. I've finished one hamon and the spacer will be my first, which I might put flutes in. I plan to make an heirloom fit on the handle, which will be my first. And I will incorporate a checkered cap over the threaded tang nut.
Any thoughts on this design?
Any input on handle material? The curly koa is not pictured as I just sent it in to K&G.