My first slip joint is done!!! This was another learning experience. It aint perfect but this was a proof of concept and design prototype. I'm pleased with is, its not a traditional by a long stretch but my modern take on one. The biggest problem I ran into was I do not have a mill or surface grinder so that was a challenge.
Blade and spring are 15n20 and handle is carbon fiber.
I ended up free floating the blade and backspring with washers to avoid the ricasso getting scratched. Not sure it is the best way to construct one but it allowed me to keep the spring and blade the same thickness.
Thanks for Looking!!!
JP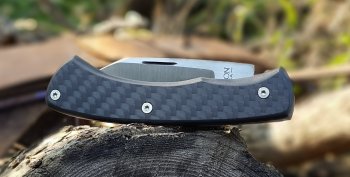 Last edited: