Aldo's 1084 and 15n20.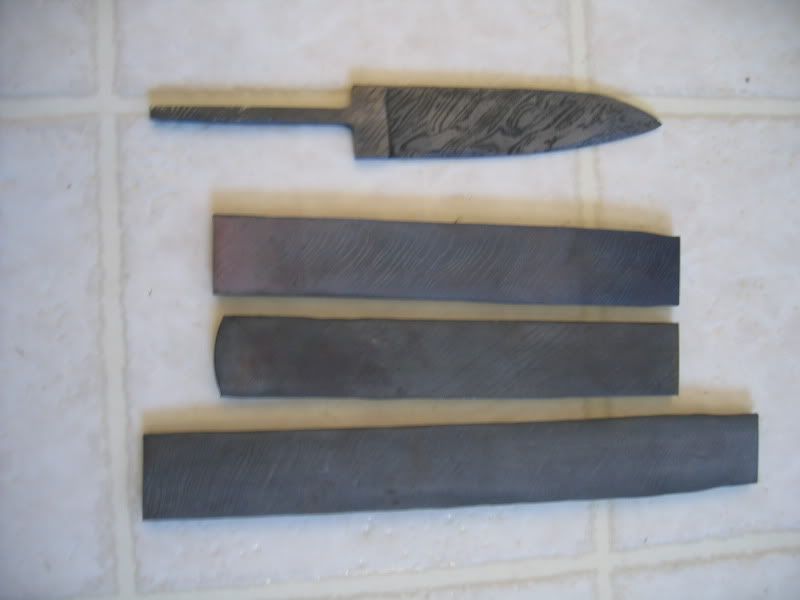 A picture of the pattern once you grind into it.
Top bar.
5-7/8x15/16x.18 +/- .01
SOLD
Middle bar
5-3/4x15/16x.18 +/- .02
SOLD
Bottom bar- There is a small cold shut from twisting the bar about 1 inch from the end and it goes 1/4 inch into the bar. The price has been adjusted for this.
7-7/8x1x.175 +/- .015
SOLD
The knife blank has the rough work done, the bevel and plunge line do need more work.
Knife blank
Edge- 3-3/4
Tang- 2-3/8
Width 7/8"
Thickness" .13
$40
Like all of my damascus it comes with my guarantee that the bars are free of defects unless noted.
Thanks for looking
-Dan
Last edited: