SASSY PINK LUUNCHBOX KNIFE MAKER
A while back Tracy gave out a few bars of elmax. I was lucky enough to get a bar to try out.
I decided to to a full flat grind with a machine finish on this one and throw on a set of bolsters. (thanks James) These are both firsts for me. I handled it with Water buffalo horn, with Nickel Silver Pin and thong tube.
Cutting it out was not bad, my blade is pretty dull but it didnt seem to be any different really.
Grinding it seemed to me about the same as CPM154 and it went well.
I kind of wish I would have done a mirror polish on this one to see how hand sanding would have went
Over all as far as cutting, drilling, and grinding went I didn't really see much of a difference from the CPM154.
Specs are
OAL - 9 7/8''
Blade - 4 3/8''
Handle - 5 1/16''
Here is a pic of the knife during the build and a few finished pics.
Test pics to come after.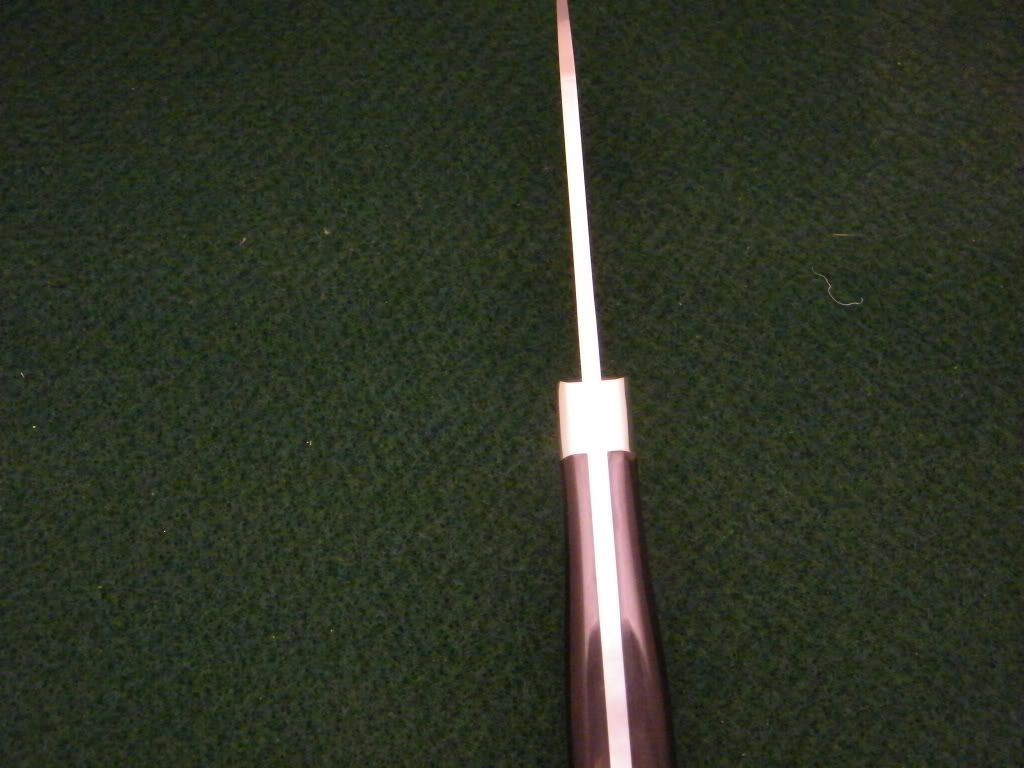 Last edited: