This one is still in progress (there is a longer thread in the Custom Knives forum showing the process).
Here is the guard, made by Charles Wu. The handle is just rough shaped at present.
Scabbard is also only roughed out.
However, the blade is done!
here is a shot of the River pattern.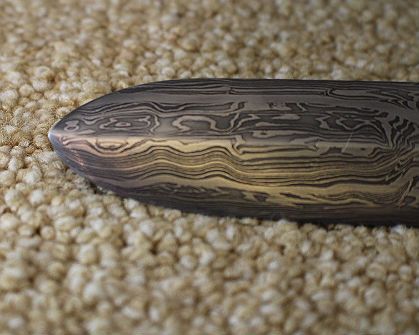 The tip. It is a little pointer now than it was in this photo.
Blade is 21.5" long, 1.25" wide, and .27" thick at forte. Tang is 10" long.
More to come...
thanks for looking.
kc
Last edited: