First knife i have finished for a long while.
I can't remember the name of the pattern for the damasteel but its not a regular one. Anyway its 3.5mm thick with a full flat grind. The handle is stabilized Moose antler over black and red fibre liners with nickel silver corby bolts. Oal is 245mm, Blade is 130mm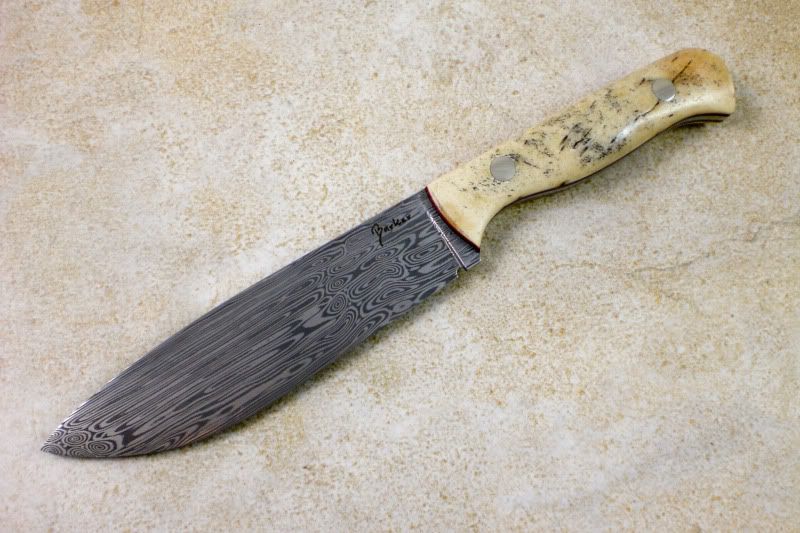 Etched tang to show off some more pattern.