Finally finished her. My first bowie attempt.
I don't know if I will make a sheath or a display
case or both. She weights in at 1lb 14 oz.
Blade ATS 34 RC60.
1/4" thick 10 1/2" long x 2" wide.
Copper & nickel silver liner.
I made the guard from a 420 layer (if I remember
correctly) twist damascus billet that I watched
MS Tim Potier make. That is NOT a summer time job!!
It is now my firm opinion that ALL forging should be done in the winter!
Ebony handle with copper & NS pins.
Tell me what you think. Thats the only way to improve.
BTW I just had to include my Great Grandfathers 41 cal derringer in the photo.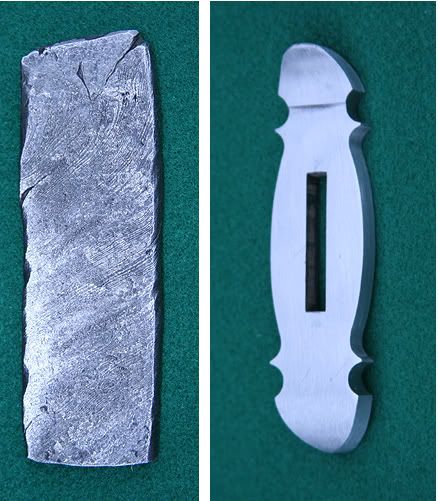 Last edited: