These are some photos of a knife being made for me by Erik Markman.
Some of the things I really like in a knife are:
Integral Bolsters
Interesting Patterns in the steel
Sculpted Handles
Ultra Clean overall
From what I have seen in Erik's knives, these are normal features.
Here is what Erik has sent so far;
First pic is welded, forged and profile ground.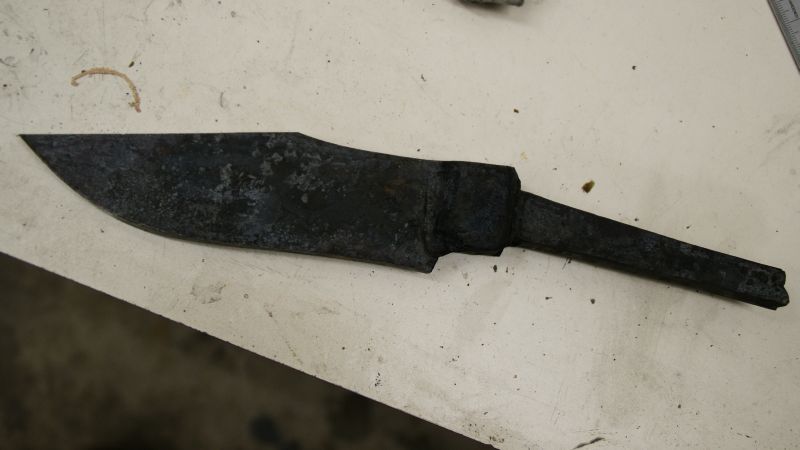 On the second pic I have ground the bevels and the transition to the bolster.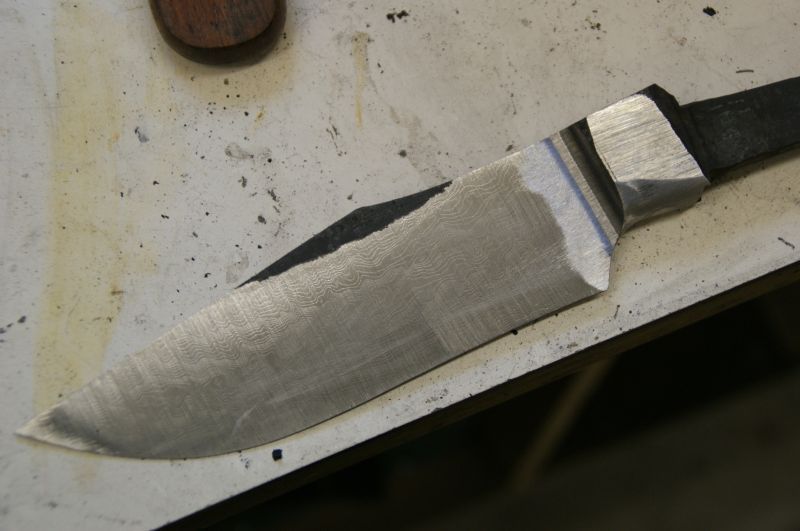 A little more grinding and it is ready for heat treat.
Last edited: