I havent posted much here lately as I have been posting the crap out of Facebook and Instagram to try and get a bit of a following, but here are 2 of my edc knives. They are 7" overall, with 3.25 inch blades. Both W2 steel.
This one has a maple burl handle with white g10 liners and natural linen micarta pins.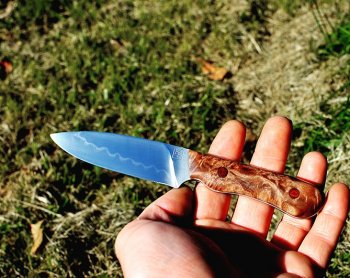 The 2nd one has a black cerakoted blade with claro walnut handle, red g10 liners and stainless pins.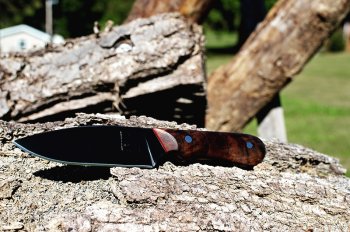 Hope you all enjoy!