The first one is forged 1084 and Sambar stag. This one is a little smaller then the last stag knife I posted for the show, it is about 8-1/4" overall with stainless guard and stainless filed butt cap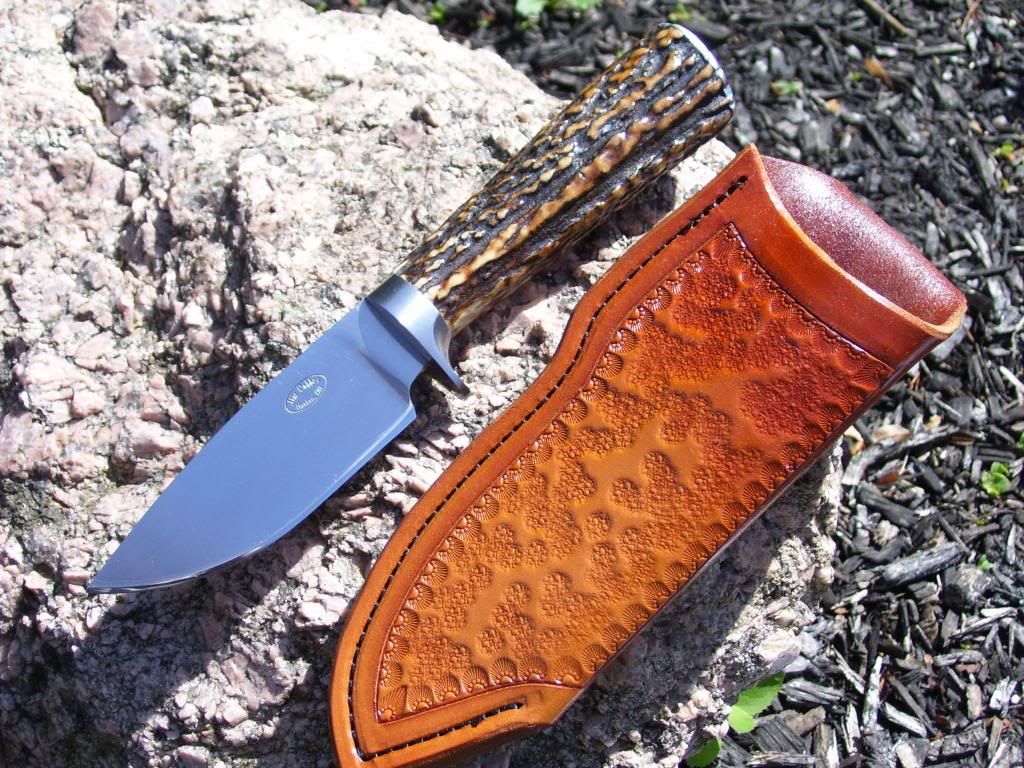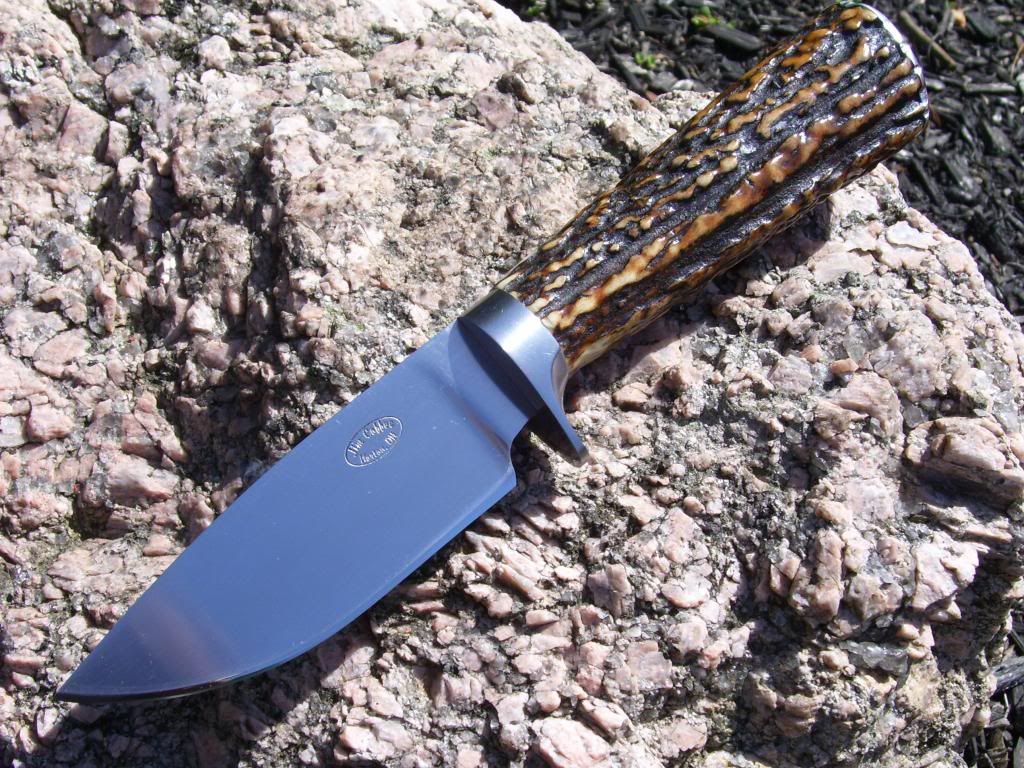 next one is a little bigger hunter around 10" overall. Forged 1084 with a hamon, Bronze guard and stabilized Amboyna burl handle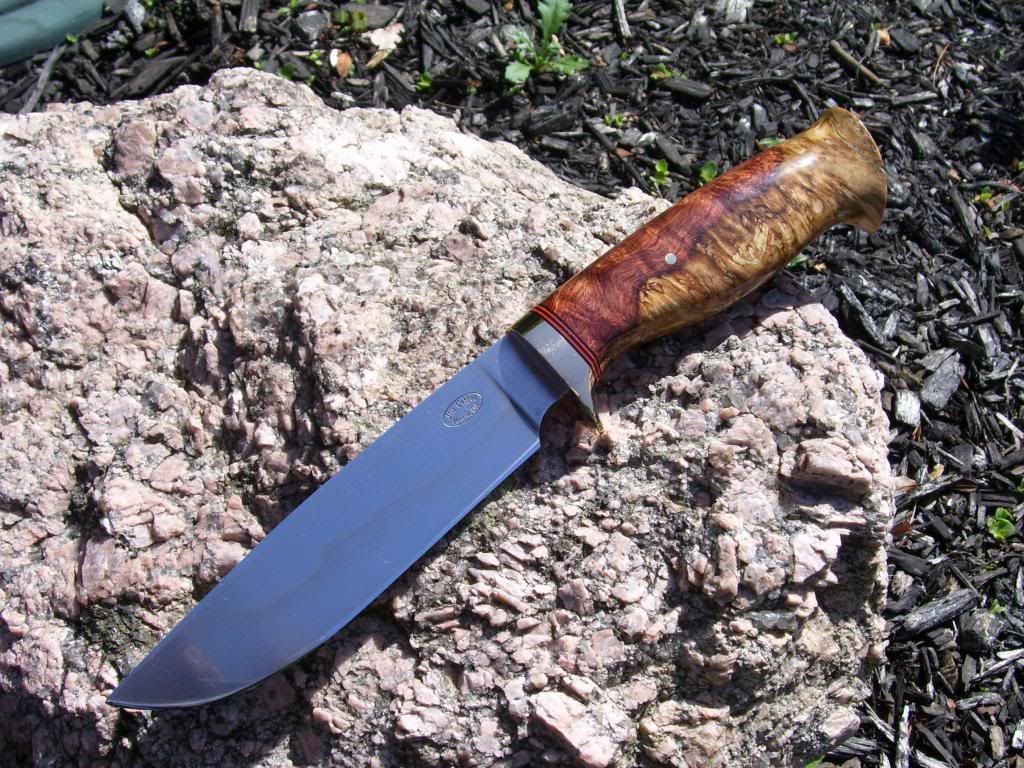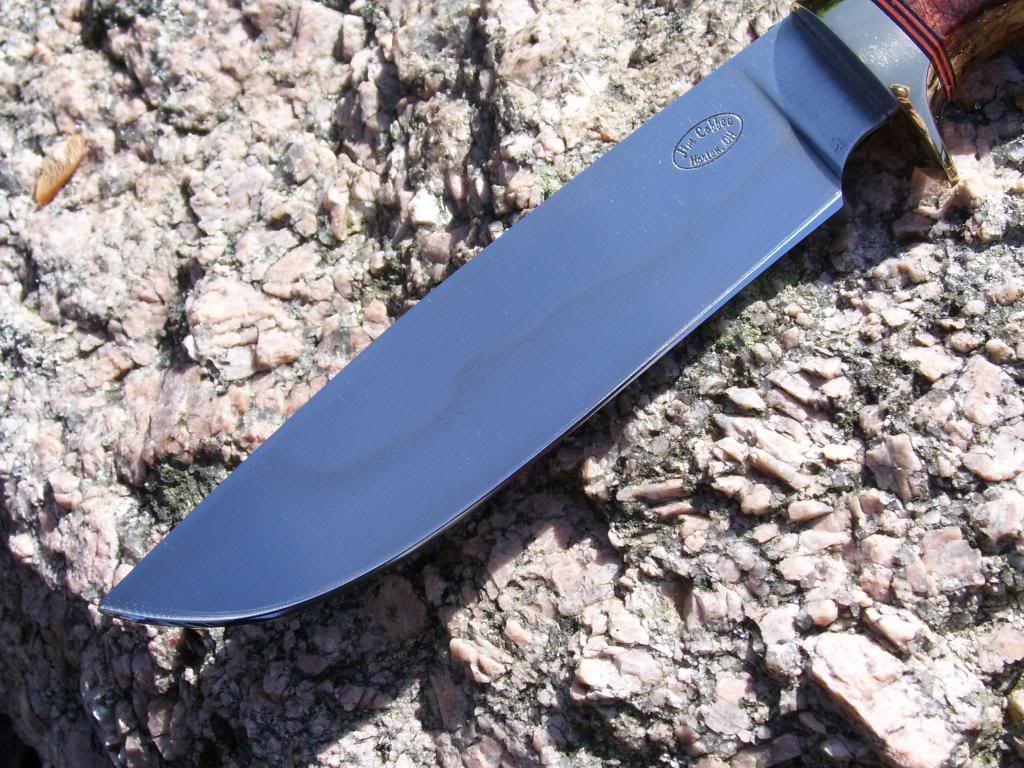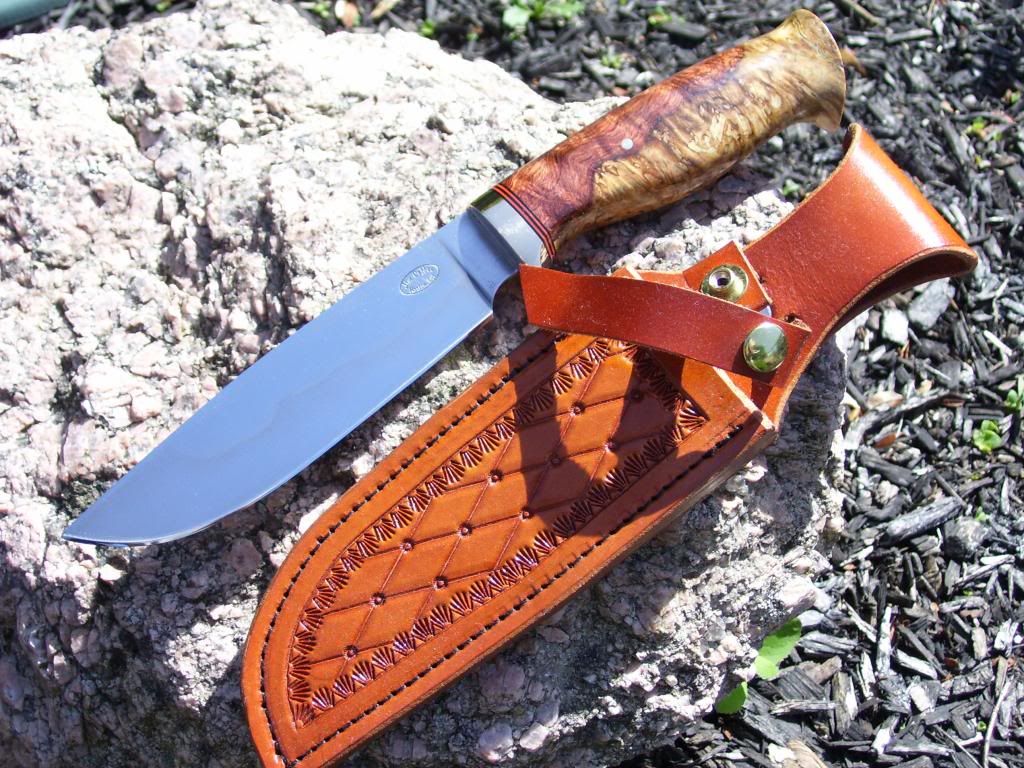 The last one is a big frame handle bowie. The knife is 14-1/2" overall length. Forged 5160 Blade, mild steel guard and frame with stainless dovetailed front and rear bolsters and stainless fileworked liners, And some of the best looking Mammoth ivory I have seen in a long time.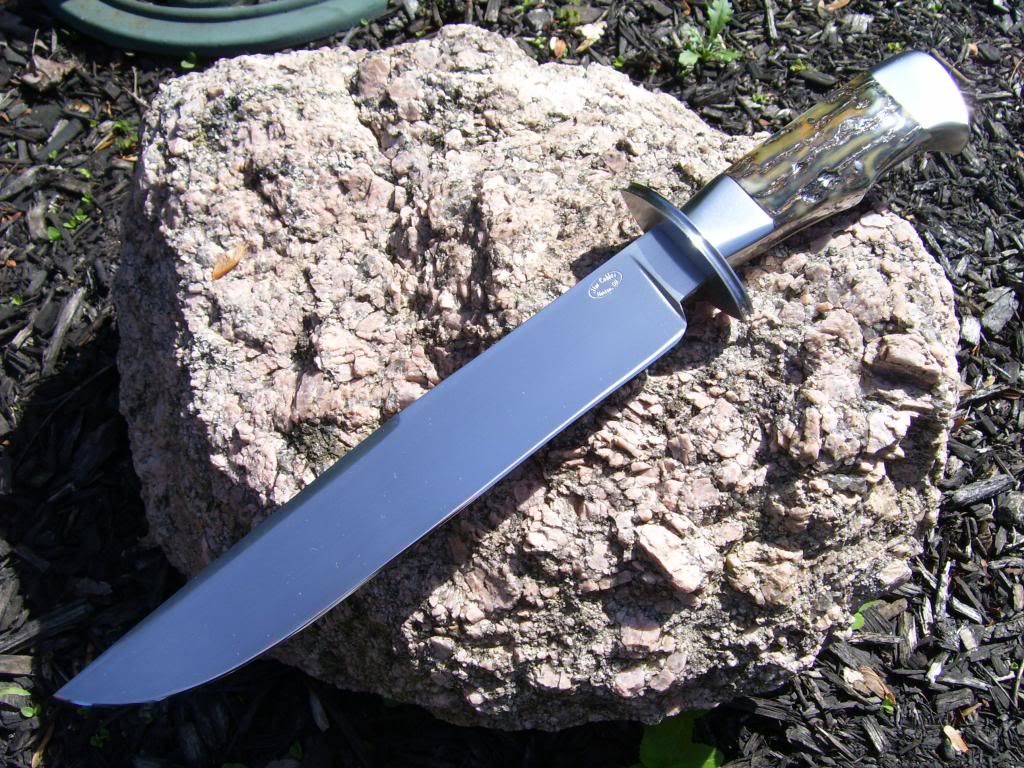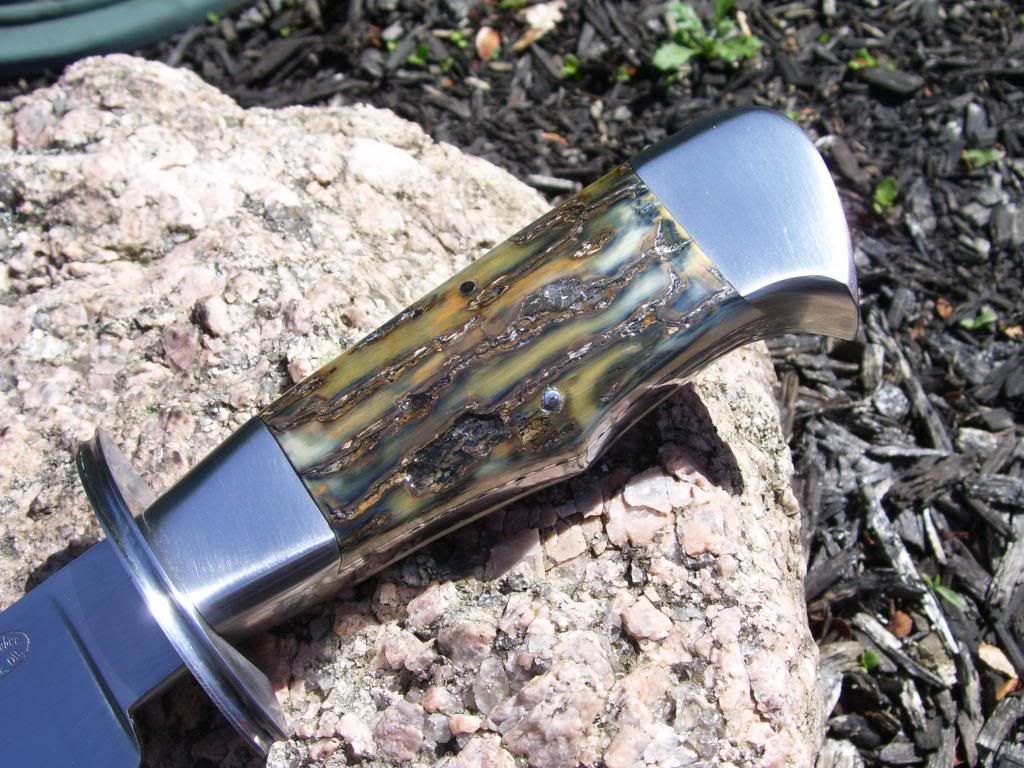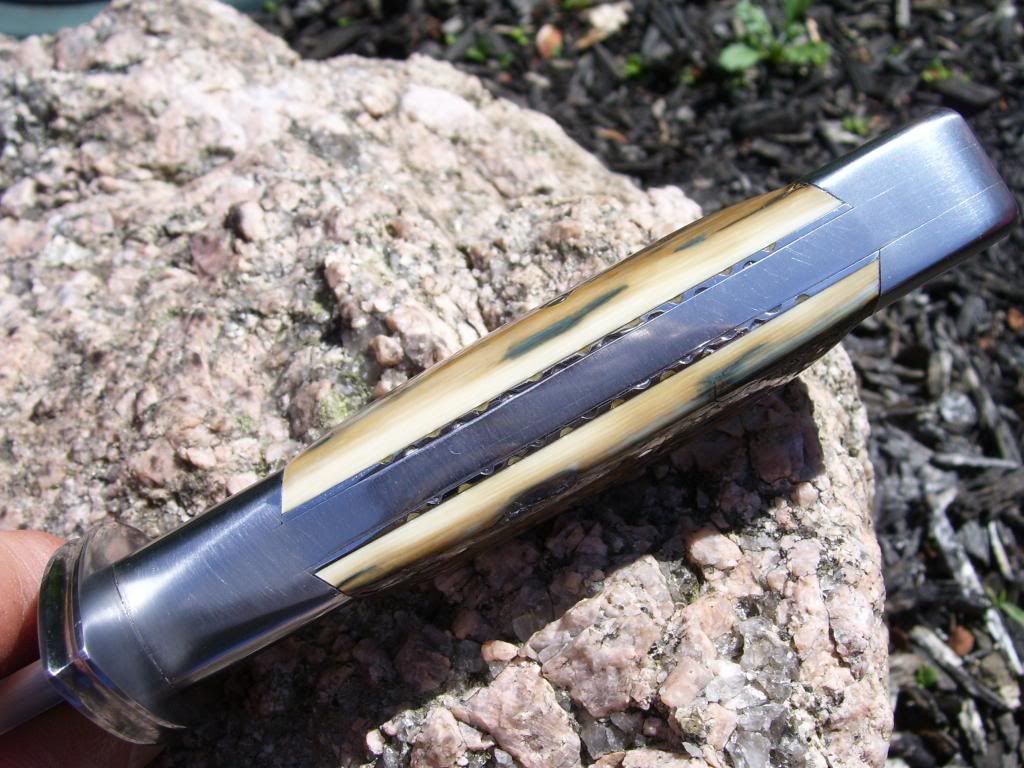 Hope you like them and if your at the show stop by my table and say hi
TABLE 21R IN THE ABS SECTION..