It just so happens that two knives were back to back on my to-do list that were for other knife makers. I like when I get this kind of opertunity because they understand what it takes, how long it takes and their feedback can be very valuable.
This one is N690, Mallee Burl, G10 bolsters and liners and carbon fiber pins.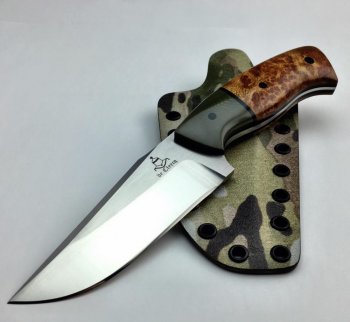 This is my version of an 8.25" Kwaiken with N690 and Red Bubinga.