This is a bowie that I have struggled with for over 6 months. Most everyone starts with an idea of what they expect their knife to look like ahead of time. ( Draw it out on paper or whatever) I guess you could say that I let the creative juices develop as they came along.
( remember the struggled part previously stated)
I did the damascus back in December and just couldn't figure out what to do for the guard and handle. Here is what I finally came up with. Blade is a 4 way W's pattern. Nickle silver, With copper and black spacer. Some amber stag just for fun.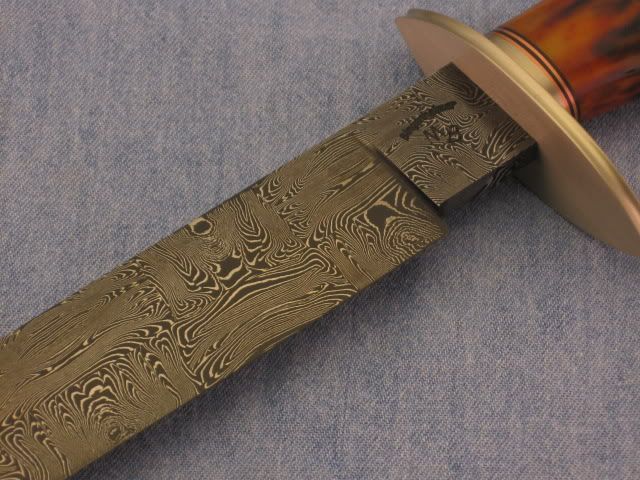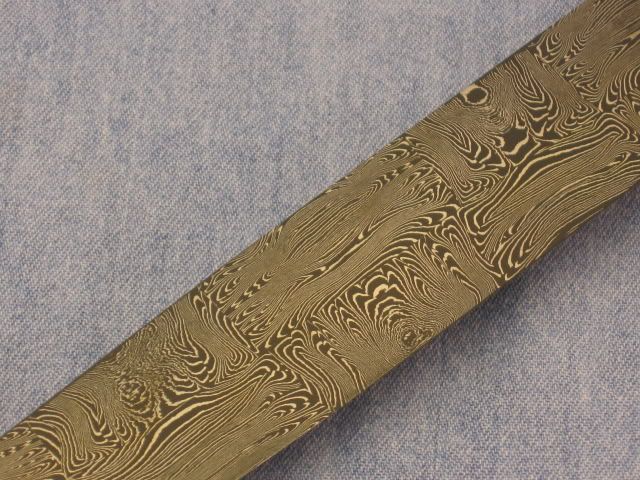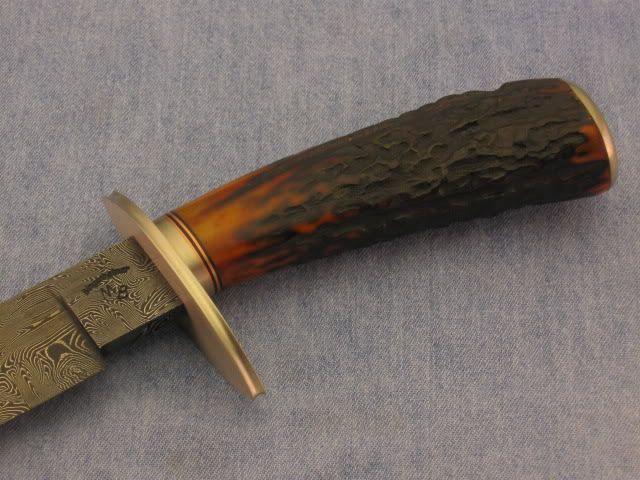 Thanks for viewing