First shop-visit / hammer-in of the year. Saturday 3/12 was the first scheduled shop-visit for the AKA. It was in the new blacksmith/metal casting shop at UALR.
I have no idea how many people/students stop by to watch but there was a nice crowd that attended.
Here is part of the people inside watching Jerry Fisk demonstrating the making of damascus, which none of my photos turned out.
Lin Rhea answered questions about how to make some of the damascus patterns. Then etched a blade to show its pattern.
Murph may have better photos being he was so much closer to the power hammer.
Between everyone that attended we should have plenty of photos for our viewing enjoyment.
Oh yea forgot to mention that there were 5 Master Smiths there for the demonstrations and to answer questions.
Jim Crowell
Jerry Fisk
Ronnie Foster
John Perry
Lin Rhea
Then we all moved outside to see a forging and grinding demo.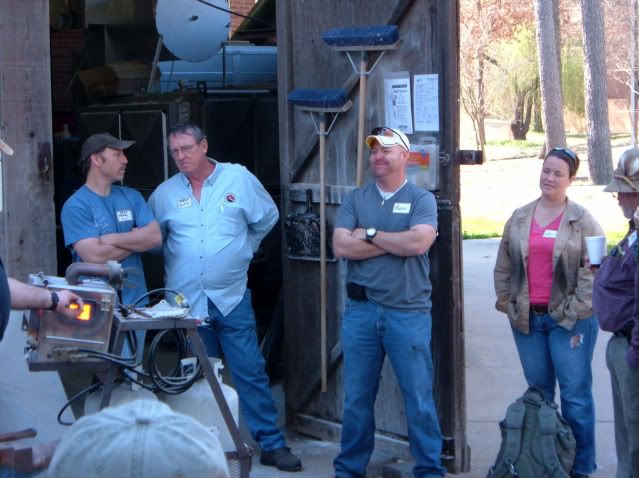 Here is Jim Crowell drawing a point on what turned out to be a nice medium sized hidden tang hunter.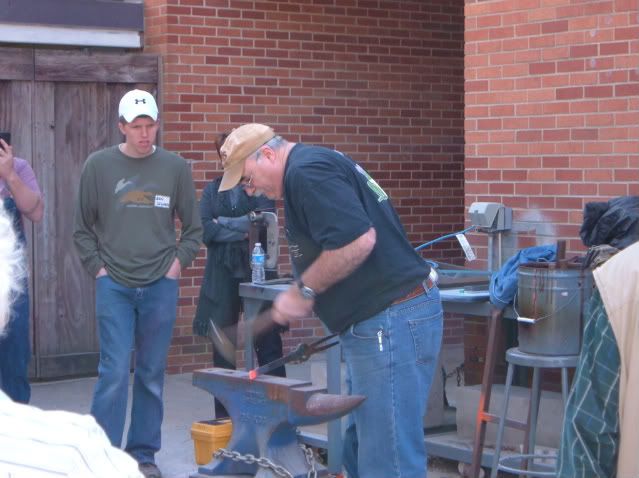 More later.
Maybe Murph and/or Dustin will jump in here and help fill in the gaps with more and better photos.
Todd